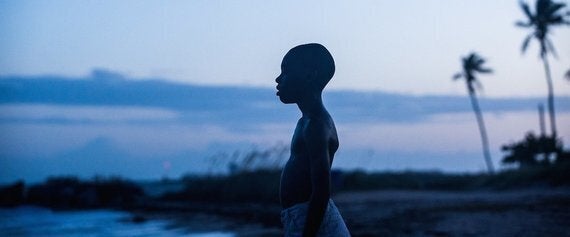 Live television at its best.
Everything seemed to be gliding along, untrammeled and as expected. When, during the last award presentation, the wrong film was announced as Best Picture. In a tragedy of unknown bounds, Warren Beatty, was given the calamitous incorrect envelope. People gasped. Others cried. At Sunday night's 89th Academy Awards, "La La Land" - in the process of receiving the final and most coveted Oscar of the night, with the producers and crew all onstage - were intruded upon by the revelation that the award, was, in fact, actually supposed to have been handed to "Moonlight."
I was hoping for Moonlight to win.
Stories of people who are both LGBT and Black have been ignored in film, for the most part, or at least pushed to the back row. Take the rather straight-friendly Oscarbait hit "The Danish Girl", a perfect example of a film that really was a straight person's perspective of the trans experience. Unlike more representative onscreen portrayals of the LGBT community, such as the touching show "Transparent". Writer and Director Barry Jenkins' groundbreaking film "Moonlight" is unashamedly black and in-your-face queer. It is compelling, pretty yet intricate, and this unquestionably necessary work is inspiring a new approach to the nature of gay masculinity captured on film. Winning gongs like Best Picture, Best Adapted Screenplay and Mahershala Ali (for whom I was rooting), taking Best Supporting Actor.
Following last year's OSCARS SO WHITE controversy, this is seen as an important rectification. For the second year in a row, last year, the nominations had failed to recognise any minority actors. Last year's nominations even led director Spike Lee and actress Jada Pinkett Smith to announce, on Martin Luther King's Birthday, that they would not be attending the ceremony.
"Queerness", of course, is more or less always associated and articulated with the LGBTQ community, a characteristic that has defined a person's life in regard to their gender identity, or their sexuality. Queerness, as an existence, can also become a force for self-empowerment and when channeled in groups, a form of opposition to the mainstream. There is both an internal and external atmosphere that color's one's life. Having this chronicled in film, having it seen, shows that these kind of people exist. By obliterating all the social constructs of self, queerness enhances our ability to explore new ways of existing as the other. Those of us whom feel in some way part of that, have no real history in film. The constricting parameters I've always felt imposed on me have never been expelled during a mainstream film. "Moonlight" is the first mainstream film in the history of the Oscars that actually is truly representative of the LGBTQ experience. All of the others have been distilled through the bland and narrow prism of straightness.
Another golden outlier at the Oscars, was the intensely emotional and almost miraculous speech by Viola Davis. Davis played Rose Maxson in "Fences," reprising the role that earned her a Tony Award (her second) in a Broadway revival of August Wilson's Pulitzer Prize-winning play. In her graceful and radiant acceptance speech, Davis said that Wilson "exhumed and exalted the ordinary people." She also thanked her co-star and director Denzel Washington. "Oh captain, my captain," she told Washington, "thank you for putting two entities in the driving seat: August and God. And they served you well." She was previously nominated for her supporting role in the 2008 film "Doubt", and also for best actress for the 2011 film "The Help."
One thing that reached out to me when I heard her speak, was that she vindicated what we do as artists. She championed those of us in the Arts community.
"People ask me all the time," she revealed, "what kind of stories do you want to tell, Viola? And I say, exhume those bodies. Exhume those stories. The stories of the people who dreamed big and never saw those dreams to fruition. People who fell in love and lost. I became an artist and thank god I did because we are the only profession that celebrates what it means to live a life."
I was also a little disappointed that "Jackie" seemed to have been rather undervalued in the nominations. One of my favorite films of the year, undoubtably. The script was piercingly raw, inflamed at times, and vulnerable in all the right places. Brought to life by an imperial performance by Natalie Portman, and with stellar support form Richard E. Grant and the late John Hurt. For its 6 December 1963 issue, 'Life' magazine published "An Epilogue" for John F Kennedy which enshrined an idea that would come to define his legacy. Citing the Lerner and Loewe musical beloved by her husband, Jackie Kennedy, the then First Lady, told reporter Theodore H White: "There'll be great presidents again... but there'll never be another Camelot."
A fictionalised version of this exchange was what Chilean director Pablo Larraín's 'Jackie' skies around, a stunningly savage and almost nightmarish reconstruction of President John F. Kennedy's assassination. The tour de-force performance by Natalie Portman as the celebrated debutant widow thrown into a new internal universe furnished with façade, self-preservation, and loss. Her husband's blood-splattered face sprawled across her lap, as she tries to contain the contents of his just-blown out brains, frightening enough, one would think. Then that eerie soundtrack by Mica Levi elevate the scenes into new territory. It is a film that exudes slayage of the highest caliber. It is the conversations with her Irish priest, played by John Hurt, however, that really supply the film with its most transcendent scenes. John Hurt will be missed dearly, Quentin Crisp's representative on earth has passed. Powerful stuff.
Take this dialogue, from their stroll in the park:
"The Priest: There comes a time in man's search for meaning when one realizes that there are no answers. And when you come to that horrible, unavoidable realization, you accept it or you kill yourself. Or you simply stop searching... I have lived a blessed life. And yet every night, when I climb into bed, turn off the lights, and stare in to the dark, I wonder... Is this all there is?
Jackie Kennedy: You wonder?
The Priest: Every soul on this planet does. But then, when morning comes, we all wake up and make a pot of coffee.
Jackie Kennedy: Why do we bother?
The Priest: Because we do. You did this morning, you will again tomorrow. But God, in his infinite wisdom, has made sure it is just enough for us."
Alas, there were also the human rights instances throughout the night. Subtle, not shouted. But there, wagging a finger. I was disappointed, might I add on that not, that the James Baldwin documentary "I Am Not Your Negro" did not win Best Documentary. Baldwin is a personal hero of mine, I even once met his sister, briefly. I think of him daily, have read him extensively. He helped me.
"I come from Italy. This is for all the immigrants," said Alessandro Bertolazzi, who won for makeup for Suicide Squad. "Art has no borders," said academy president Cheryl Boone-Isaacs. "As a Mexican, as a Latin American, as a migrant worker - as a human being - I'm against any form of wall that wants to separate us," said Gael Garcia-Bernal, a relentless champion of oppressed people in his home country.
Rich Howard, co-director of Disney's Zootopia, said the animated film espoused "tolerance being more powerful than fear of the other". Disney's chief, Bob Iger, sits on Trump's policy forum.
Several nominees, including Ruth Negga and Lin Manuel-Miranda, adorned themselves with blue ribbons advertising the American Civil Liberties Union, which has challenged several presidential executive orders.
The Iranian director Asghar Farhadi, who boycotted the event in protest at Trump's travel bans, won best foreign language film for The Salesman. In a statement, he called the ban "inhumane", engendering in sustained applause.
Amongst all the pageantry, the façade, the capitalism, it is always nice to see some humanity. Better yet, to see it win.