I turned on the news this morning and within the space of five minutes was already ready to self-diagnose a heavy bout of depression.
Leading the headlines at the beginning of this week was news about the diagnoses of diabetes soaring to record highs, adults with ADHD not being properly supported and the political malfunctions of the UK being stirred by news about the Labour leadership election. The rest of the world shares equally as dreary and depressing headlines.
I began to wonder whether I was living in an alternate universe - this isn't the world I see every day.
Between 2007 and 2012 the rate of youth unemployment rose heavily and it still remains extremely high. Figures released last week show nearly 750,000 young people are still unemployed and it's an epidemic the UK isn't facing up to properly.
I'm glad not to be one of those statistics. I consider myself a forward-thinking, enterprising person who will go out and create opportunities where they don't already exist. Now maybe I'm in the minority, as a driven and self-motivated young person, but research is beginning to suggest that more and more young people are being born with the energy and enthusiasm to make something of themselves and the world around them even if society doesn't give them the opportunities to do so by default.
For the past eight years I've been working with young people, young entrepreneurs and social entrepreneurs across the country and abroad. It's been an eye-opener to say the least. I've had the pleasure of witnessing the talent and creativity this world's young people have and the way in which it is being suppressed and thrown away by a fickle society. The narrative in the UK is more interested in policy briefings and politically correct points of view than the realities which our citizens are facing. And the realities sometimes aren't even that dire!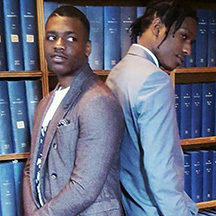 Cameron Alexander, 19, an entrepreneur and President of Oxford University African Caribbean Society, is developing his own tech-based enterprise and has some pretty poignant views on what the future holds for our young people: "I believe that the representation, voice and power of our generation and its systematically marginalised people will advance. I hope that our use of, and progress within technology and other key spaces from Twitter to politics can lead this endeavour. Personally, I hope to support and advance consumer voice through Cosyn, a social review app I'm developing and after that..*laughs* we're getting ambitious now, perhaps I'll use the millions to help others shift the paradigm and support their causes, but I'll try and find a way to do that without the millions if they don't come!"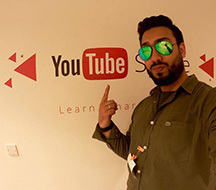 Emkwan, real name Mohsin Khan, who is one of Abu Dhabi and Dubai's leading English language video bloggers (Esquire Magazine Middle East January 2015) says young people need certain core qualities to be able to leap ahead in today's society, and those are: consistency, creativity and patience. Before he moved to continue his career in the Middle East he set up a business with the support of the Prince's Trust and delved into branding and digital marketing.
Now, with over 8 million views across his YouTube channels, he says today's connected, digital age brings new access to information and updates like never before. "There are more and more people online and as individuals we need to be able to use social media to advance ourselves and position ourselves as brands. A lot of people don't even know what their Number One is. Their main priority. For me that's my YouTube channel - all my other social media channels link to that, Snapchat, Instagram, they all feed into it. YouTube is my main priority and that's where my focus is concentrated." Emkwan also works in brand consultancy and digital influencing with brands such as Mercedes, BlackBerry and HTC.
His success came at the tipping point of the digital era, when social media evolved from being the 'next big thing' to a powerful mainstay in the world of advertising and marketing. Though Emkwan isn't sure where he'll be in the next five years, he says "that's part of the beauty of today's day and age."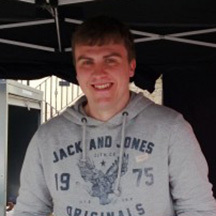 Oliver Barton is 24 years old and owns local UK based bakery Oliver's Kitchen. Oliver's Kitchen has just won a Great Taste Award for their sticky toffee pudding, for the second year running. An amazing achievement for a small business.
He said: "The next five years will revolutionise local businesses. It will provide newer technologies that will alter business models and customer experiences. With the age of smartphones only developing at a quicker rate, and with people being able to find out the best rates and products online, businesses are going to have to offer something offline that can't be found on the internet. This will mean collaborating and mutual benefit partnering, offering unrivalled services and deliver value.
Local businesses will also have to develop a global community to thrive and expand. Oliver's Kitchen is already implementing this and using crowd funding to expand our production and distribution. We are keeping our values local but expanding them to a global audience."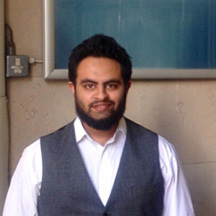 Isa Mutlib, 24, is an education specialist and believes passionately in young people's education to make them better equipped for the evolving world. With a degree in Biomedical Science, he ventured into transforming the lives of young people from disadvantaged backgrounds through his passion for education. Over 20 schools have benefitted from Isa's work in providing intervention strategies to engage hard to reach young people and now, his work spans across four continents.
Recently, Isa led the consultation in education reform for A-level and GCSE subjects tailoring to the learning styles of young people. With this, Isa has consulted with Governments across the world on enhancing job prospects of unemployed and graduates through CorpTools award-winning Skill Match - a tool designed to match skills to desired careers pinpointing areas where skills need enhancing.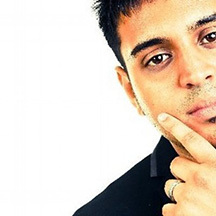 Rohim Mohammed, 23, is a Social Policy and Law graduate from Sandwell and is a youth development coach. He believes passionately in the power young people have to take charge of their lives and impact on the world around them. He says: "I have an unwavering determination to succeed. I believe in the power of collaboration and the ecosystem to make sustainable change. As a leader, I always practice what I preach." Since his early teens Rohim has been involved in influencing local and national policies affecting young people and the community, running his own social enterprise and working alongside large charities such as UnLtd and O2.
His approach is one which follows a path of neuroscience and 'human capital' to affect social change. His approach is both refreshing and positive for the futures: 'I want to see people around me build successful lives- not necessarily making them millionaires but rich in happiness. This can be achieved if we all keep a hand in front of us and one at the back to help anyone who is in need.'
Isn't it fair to say that from the stories we've seen above, the now generation are set to make an influential difference to the way we live our lives in the next few years?