In light of my recent publishing deal with Headline, I thought it would be interesting to learn what awaits me. James Law and Jenny Blackhurst, two very talented, recently published first time thriller writers, kindly agreed to share their experiences. You can find Jenny's thoughts here.
James Law was an engineering officer in the Submarine Service. His debut novel, Tenacity, is set on board a nuclear submarine, and has been described by The Times as "gripping, entertaining reading."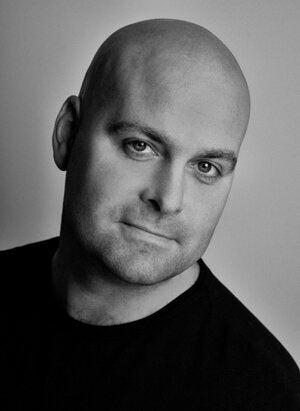 In addition to writing, James works full time, so finds himself confronted by many of the same practical challenges faced by first time authors.
"Working full time, with two children and mixing this with my writing commitments, means that, for me, writing can't be a chore, or even a 'job' - it has to be what I do to relax and let my mind decompress and so I work hard to keep it that way. I often find that when I'm tired I don't want to write, but if I just sit and do a few hundred words then it starts to energise me and often these sessions turn out to be my most successful in terms of both word count and quality."
Like Jenny Blackhurst, James undertook an edit with his agent before the book was submitted to publishers.
"I genuinely enjoyed the editorial process. As an unpublished writer I already craved that industry-savvy feedback, but it did feel like a long affair. I think I re-wrote about 20-30% with my agent and then at least that again with my editor. The book definitely benefited though and I believe it's significantly better than it was before. The major work was in helping me learn to more effectively close out certain storylines within the novel, and also refining those storylines that would carry on into the series."
James was specifically looking for the marketing expertise a large publisher offers.
"One of the key reasons that I worked at getting a publishing deal with a Big 5 publisher, was that I have no real eye for, nor experience with, things like artwork, covers and publicity campaigns - this is what Headline are experts in. So while I do like to know what the plan for marketing is, and I think what they've done has been great, my input has been limited. I did have a lot more input into organising the launch at the Royal Navy Submarine Museum, which was attended by over 150 people, and that was a lot of fun."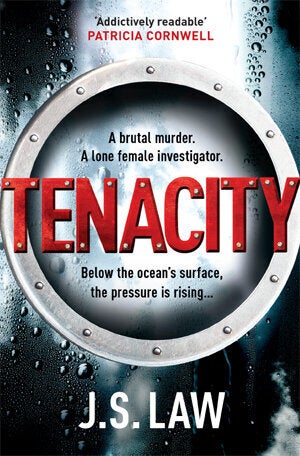 "I've loved it from start to finish. I've ended up on radio, local television, newspapers (including reviews in the Sun and The Times) and it's been brilliant to see how it all works and the features come together, because it's not something I've done before at all. Fitting them in around the day job can be hard, but my work is supportive and so far I've managed."
Despite his engaging, outgoing personality, like most authors, James finds first publication a nerve wracking experience.
"This nervousness hasn't passed yet! I think it's only natural to worry about how the book will be received. I was particularly nervous about how the community of current and former submariners, and the wider naval community, would receive it too, but the response has been overwhelmingly positive so far. I think within the veterans communities, and certainly in submarines, we just like to see each other do well, and their support is gratefully received."
If readers really engage with a book, they will usually want to see more of the main character. Creating a series character is a wonderful privilege for an author, but it does offer its own set of challenges. Bringing back Tenacity's lead character, Lieutenant Danielle Lewis, has been a new experience for James.
"For the first time I found myself having to write with set characters and in a preferred environment. The story needed to build on something that already existed and my characters needed to continue to grow, or refuse to, so it was a very different experience, like having played football in an open space for a long time and then having someone mark out a pitch - you're still playing football, but your strategies need to adjust. I've enjoyed the challenge though, and I'm well underway with book two now and feeling quite excited about it."
Having been through the process of publishing his first book, I was interested to know whether James foresaw any differences in the way he would approach his second novel.
"Not a lot will change for me. I'm on a three book deal and I enjoy working with the team that are around me at Headline and Curtis Brown. I think I'm gaining confidence all the time and coming to understand more about what makes publishing tick, but at the moment, and for book two, it's all about getting that draft written so that we can start shaping the story into something we can be proud of."
According to James, the one thing every aspiring author should know is:
"Writing a novel is a creative and emotional thing, getting an agent and a publishing deal isn't, it's a business transaction. Separate those two things off in your mind and approach them differently."
Popular in the Community