I've previously written about Josh Savage a very talented singer songwriter. In addition to possessing prodigious talent, Josh has to be one of the hardest working musicians around. Not content with building an online following, Josh has quite literally taken to the streets in order to win fans.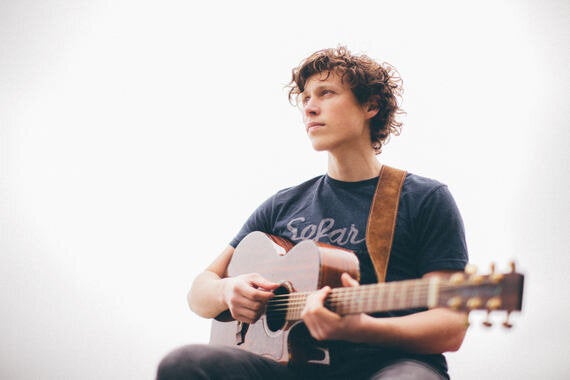 Photo: Common Spark Media
After successful living room tours in the UK and France, Josh has undertaken an ambitious tour of the US. If you're not familiar with the concept of a living room tour, it is exactly what the name suggests. Book a date through Josh's website and he will turn up at your house and play a gig in your living room. Householders effectively become promoters, inviting friends to come and share the performance. At the end of the night, Josh hands round a hat to cover his expenses. It's a fantastic way of building a following and is a testament to the determination of a talented musician who is prepared to innovate. I caught up with Josh part way through the US tour to hear how it was going.
Josh says he got the inspiration for living room tours from SOFAR Sounds (Songs for a Room):
When I booked my first tour in 2013, I was invited to play SOFAR Oxford and it was the best gig I had ever played. 60 people crammed into a living room and not one of them made a sound, which is very rare when you're an up and coming artist these days.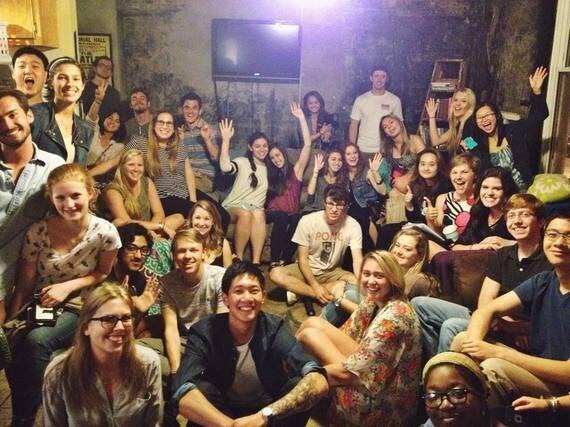 Despite successful tours in the UK and France, Josh was daunted by the prospect of touring the US.
It's my first time this side of the ocean so I had no idea what I was putting myself into. On top of that the U.S. is huge and I don't even have a car! It's too expensive to hire one so I've mainly been getting around on the Greyhound bus service or Megabus, sometimes even hitch hiking. I'll never moan about a 3 hour drive in the UK again, but it's been an amazing way to see the country.
Josh would recommend living room tours to other up-and-coming musicians.
You may be playing to less people in living rooms than live music venues but you have a very attentive audience, so technically you are playing to more people. In bars, you'll find some people are there to get drunk rather than to be there for the music. So sometimes you end up having people talking over you singing in bars which is demoralising as a performer and ruins the evening for the audience members who are actually there for the music. The added bonus to living room shows is that you're not pressured to bring an audience which you have to do with promoters these days and this can be very difficult when you're a new artist in a new city.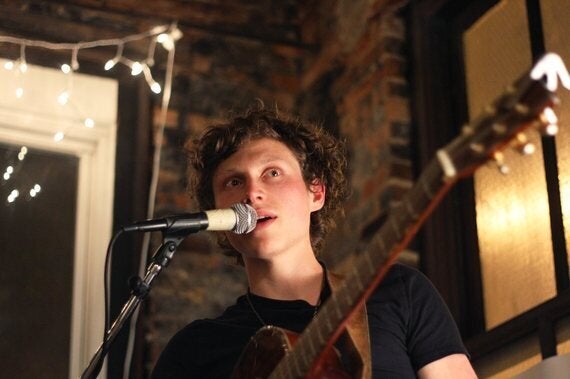 Even though he might be playing to smaller venues, Josh often covers the costs of a living room tour and it's hard to put a price on the experience that comes from playing so many live gigs.
I do cover costs on my living room tours in the UK and France but not on this North America tour. I always wanted to come here though and I had the opportunity to play SXSW (South by Southwest). Travelling and music are my favourite things so I don't mind investing in it and if I can make it my living, that would be the dream. Every show is different and you learn something from each one. You can take it on board for the next one and this is how you get better and better. It's the best way to get your music to new people and connect with people who love your music and support you. The music industry may be crippled at the moment, but you can't kill live music.
Josh is planning another European tour in autumn. He's written a blog about his US tour experiences, which is available on his website: www.joshsavagemusic.com
If you're not familiar with Josh's music, check out his performance of Mountains In Hurricanes at St. Pancras Old Church:
Mountains In Hurricanes (Live)