From Ed Sheeran to Geroge Ezra to John Newman, male vocalists are on the rise. The days of simply being a pretty boy and allowing autotune to do all the heavy lifting are over. These guys are musically trained and have powerful voices that command attention.
I've previously featured young singer Josh Savage. Josh bears all the hallmarks of a future star, from a captivating voice to real songwriting talent. In the era of the male vocalist, I wanted to pick his brains for advice for other musicians on their way up. If you haven't encountered Josh before, check out his video for Mountains In Hurricanes.
Mountains in Hurricanes - Josh Savage
Mountains in Hurricanes demonstrates real musical talent, and like many modern vocalists, Josh started young. Josh says,
"I'm English but I grew up in Paris. I come from a musical family and took instrumental lessons from the age of 4. I play the piano, trumpet and guitar but it wasn't until I started singing that I really loved music. An organist from Westminster Cathedral moved to Paris to set up a boys choir and went round French primary schools to recruit treble singers. Singing for boys was seen as uncool back then and I almost didn't audition. My best friend bravely put his hand up in front of the whole class to say he was interested in auditioning, so I did too - that's how I discovered I could sing. When my family moved to Winchester in Hampshire, I then went onto joining the National Children's Choir of Great Britain and touring Australia & New Zealand and much later I did a music degree at the University of York."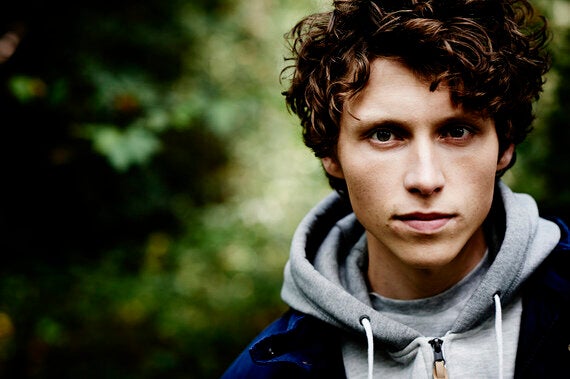 Musical training doesn't necessarily translate into talent. Josh says,
"I definitely wasn't always a songwriter. I first started writing songs at the age of 15 on the piano. They were terrible."
It wasn't until he found true inspiration that Josh started to blossom as a songwriter.
"Songwriting is about expressing myself. My songs are very personal. I'm quite a reserved person so I use songs as a means to get things off my chest - otherwise I explode. The attention I get on my songs baffles me. I don't write songs for anyone else, I just write them to keep me a little more sane and it's a pleasant surprise that others can relate to them. To make a living from singing and making music is the dream."
DON'T BE AFRAID TO BE INTERNATIONAL
A friend of mine is in British band Mike TV. They've had huge success in China, playing massive stadium venues, so building and international fan base can be valuable. With a foot in the UK and France, Josh has a unique perspective on performing in the two countries.
"The UK has a lot more venues and it's a lot easier to get gigs but there's a lot more competition. Whereas in France, your audience tends to be a lot more appreciative but it's harder to get gigs there if you're unsigned. That's why I started doing living room shows. If no one will book you for a show, just set up your own."
When it comes to the technology revolution, like many artists, Josh is ambivalent about the Internet.
"Financially the Internet has crippled the music industry but it has given the means to expose loads of new artists like myself. You don't have to have a label now to have a career in music. Now there's the internet, you can do it as an independent musician."
Josh also shares many unsigned artists' caution about record labels,
"A label can give you the financial security and the contacts to go further with your music, but then they will have a say in what music you write, release, etc. Therefore it's really important you choose the right label with people you can see yourself working with well and who give you enough freedom to write and perform music you enjoy. Most labels aren't taking risks at the moment. They often won't invest in a new artist and give them much freedom unless they have a big fanbase. However, it's hard for a new artist to build a fan base without label backing. It's a chicken and egg problem. So whilst the music industry is finding its feet, I'm just doing my thing. If a label likes my music and wants to sign me, that would be cool, but it's not a priority."
Josh Savage - Lost In Paris
Josh has seen his music impact people in surprising ways.
"My ex-housemate from university who has been travelling around the world contacts me after a year because he heard a remix of my song played in a café in Istanbul! That was pretty surreal. I've seen my music help and inspire people and that's what motivates me the most. When you're doing something you really love, it reflects on everyone around you. In the most extreme case, my song Lost In Paris has inspired Aaron Ballard, an ex-heroin addict, to attempt to walk to the South Pole."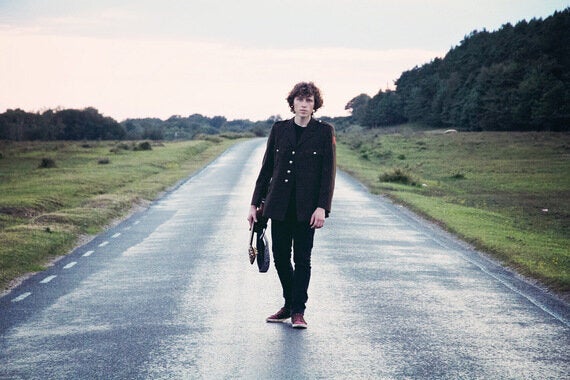 In the Internet era, it's extremely important for artists to be proactive and innovate. My good friend Shane Eli released an entire instrumental version of his debut album, so that rappers around the world could produce their own tracks with his beats. He inspired hundreds of musicians and ensured his music reached a huge audience. Don't sit back and expect people to find you. In between his studio work and bigger gigs, Josh has embarked on a living room tour.
"I'm on a 25 date tour around the UK and France playing secret intimate shows in people's homes. I Played the opening show in Lyon last night, it was wicked! You can apply to attend one on my website www.joshsavagemusic.com."
According to Josh everything musician should:
Carry a CD everywhere. You never know who you might bump into.

Never take anyone for granted.

Know there will be days when nothing happens, and then everything comes at once.

Share everything you know. Don't keep secrets as a means to have an edge. Music is something to be shared, and in turn others may open up and give tips in return.

Enjoy the journey. If you're not enjoying it, get a day job that's more likely to pay your bills.
As a music video director, I meet a lot of musicians, some established and some on their way up. I've found that the most successful musicians are motivated by a powerful love of what they do. They're not looking for riches or fame and the fact they're doing what they love gives them a sense of accomplishment. They've already succeeded. And nothing breeds success like success.