Bovine TB is a hugely complex disease. But the key points about it are quite simple - it's an infectious disease; it's endemic in some areas of the country; it's posing a huge threat to our beef and dairy farmers; and while cattle are slaughtered to stop its spread nothing is being done to control it in wildlife.
Opponents of the pilot badger culls repeatedly claim that farmers, and the farming industry, are ignoring the facts about bovine TB. So let's have a look at some of the arguments they put forward - and the reasons why they're not true.
You'll hear opponents of the cull repeatedly state as fact that there is no scientific basis for a cull and leading scientists don't support the policy. This simply isn't true. The best scientific evidence available shows that culling badgers can have a sustained impact on reducing bTB infection rates. Independent scientific reports estimate that as much as 50 per cent of all farm cases of bTB in hotspot areas are from badgers to cattle. Until all reservoirs of the disease are tackled, including wildlife, reinfection will continue to occur regardless of what cattle testing and movement controls are in place.
You'll also hear that we should be focusing on vaccinating cattle and badgers rather than culling badgers.
This argument can be emphatically put to bed. For a start, it is not a straightforward choice between one option and the other. It's an immutable fact that there is simply no cattle vaccine available for farmers to use. The best estimates from the European Commission suggest it could be ten years before a workable vaccine is available for use and that's assuming that it is proven to work in UK field conditions.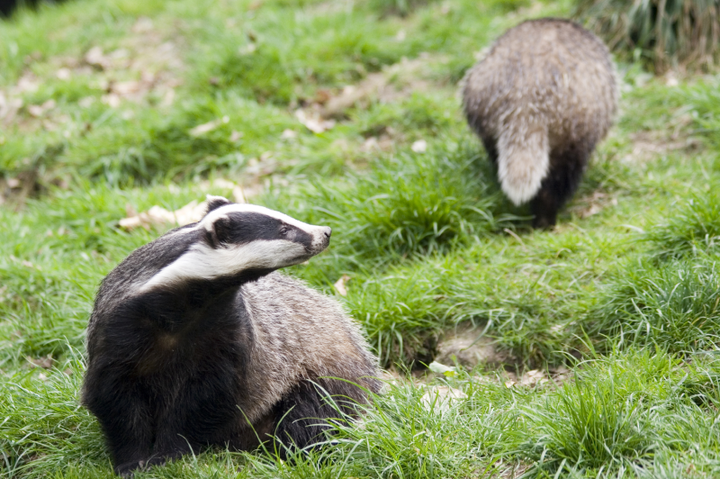 Vaccinating badgers is not a viable alternative at the moment, either. There is an injectable vaccine available but the cost and practical difficulties of administering it mean it's just not feasible at the present time. It's also important to remember that vaccination is no use if a badger already has TB because a vaccine only helps prevent disease, it doesn't cure it, and vaccination would have little impact in areas where the disease is endemic in the badger population.
The NFU fully supports the development of a vaccine for cattle and an oral bait vaccine for badgers. But these things aren't available to use at the moment. It's true that vaccination has a key role to play in controlling and eradicating this disease. But it's also true that we must take action now to tackle the disease reservoir in badgers through culling.
Another point you'll hear made often is that a 16 per cent reduction in bTB cases in cattle is no justification for the pilot badger culls. Put against a long-term trend of increasing disease incidence in England, achieving a 16 per cent reduction would be a remarkable turnaround; combined with existing control measures it could have an important impact in areas where culling is undertaken. Don't forget, these are areas where bTB is endemic and running out of control. Speak to any farmer who is dealing with the devastating effects of this terrible disease, or who has dealt with it in the past, and you'll soon realise that such a reduction would be very significant.
Anti-cull campaigners will also claim that the biggest part of the problem in the spread of bTB is farmers moving cattle around the country without having the proper tests carried out and without taking the necessary precautions to limit the spread of the disease.
If this were the case we would see individual strains of bovine TB more widely spread through the country. But we don't. The disease remains largely confined to the west and south west of England. This is because cattle herds in TB hotspot areas are subject to a strict annual testing regime. Any cows that react to the test are isolated and slaughtered and herds which have a positive test are tested every 60 days. None of the remaining animals can be moved off-farm, except for slaughter, until the whole herd passes two consecutive bTB tests. Yet despite this, bTB cases are increasing and farms that have brought in no cows from outside are succumbing to this terrible disease.
No one has ever said that culling badgers alone will help to control and eradicate bTB in areas where it is endemic. And it's equally important to remember that vaccination alone will not get rid of this terrible disease. The NFU has always recognised that a comprehensive package of measures is needed to tackle bTB. And it's vital that any bTB eradication package includes dealing with the disease in wildlife so we can have healthy badgers, healthy cattle and a healthy countryside.