The festive season is upon us; the scent of mulled wine and pine rich in the air and the streets aglow with lights. All of this is, of course, merely distracting when you're on a mission to buy the perfect gift for the discerning gentleman in your life. Thankfully, with a few insights from a Dapper Chapper you can eschew the unexceptional for something he'll be thrilled to open on Christmas day.
Read on for our Christmas gift picks 2016:
Old Fashioned Set at 31Dover.com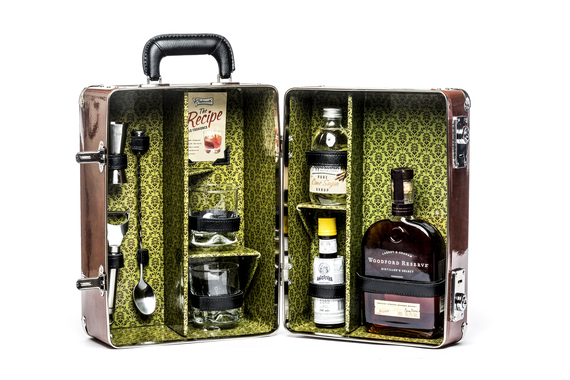 photo credit: 31dover.com
Inside this distinctive vintage cocktail case you'll find everything you need to make the perfect Old Fashioned. Includes a Woodford Reserve 70cl bourbon which is flavoursome and full-bodied, and all the kit you need to refine your cocktail making skills.
£189 at www.31dover.com
Dressing Gown by Coze Linen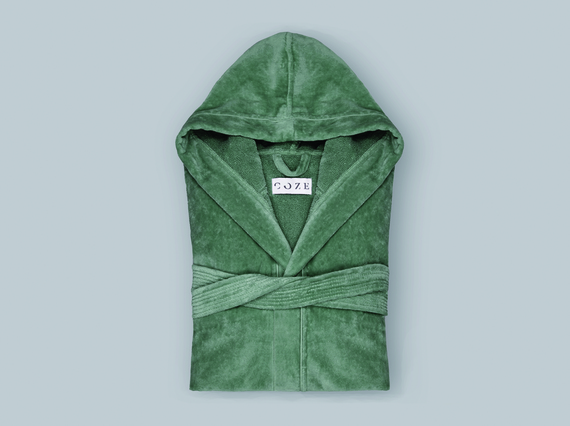 Photo credit: Coze Linen
For the more leisurely winter mornings of the holidays, the Kando bathroom robe by Coze Linen is perfect for the gentleman who likes to be cocooned in luxury. Available in four natural colours, this 100% twist cotton robe is a also mainstay of some of the world's finest hotels. Worth getting out of bed on Christmas Day for.
£60 at www.cozelinen.com
Personalised Smythson Soho Diary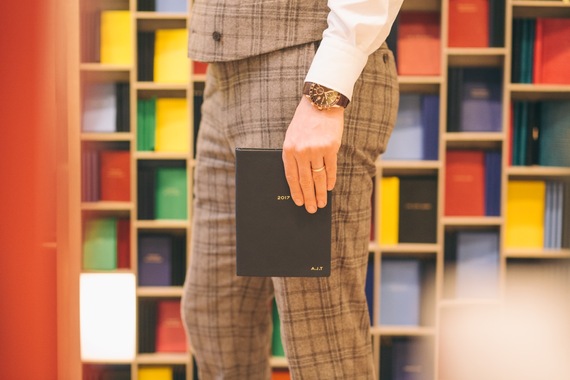 Photo credit: Nas Abraham
Swap blue light for gilt-edged featherweight blue paper. This 130th anniversary Symthson diary bound in supple goat leather will keep a gentleman's affairs in order without the risk of a technology hangover. For the gentleman who values exquisite craftsmanship and the fine arts of writing and organisation.
£155 at www.smythson.com
Penhaligon's The Tragedy of Lord George Fragrance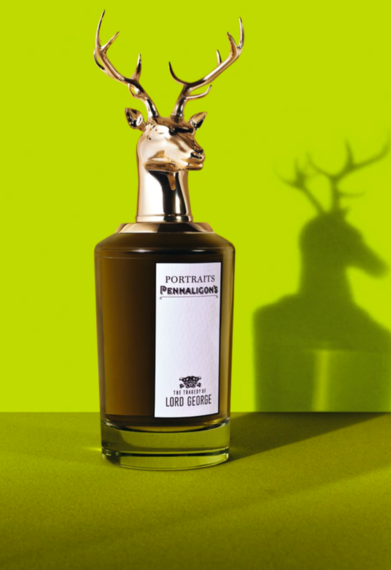 Photo credit: Penhaligon's
A fragrance for the gentleman, Penhaligon's The Tragedy of Lord George blends notes of brandy, shaving soap and tonka beans for a masculine and elegant effect. Made in England, the distinctive bottle adorned with a gold stag embodies the eccentricity and charm of the English countryside. One for the bathroom shelf of every aspiring Lord of the Manor this Christmas.
£178 at www.penhaligons.com
Drinks by the Dram Cracker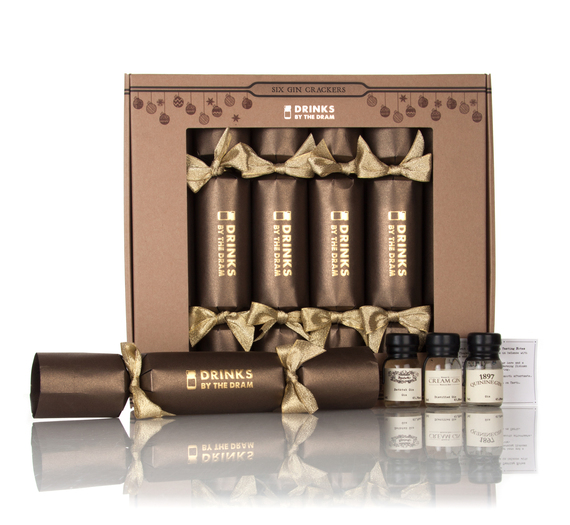 \
Photo credit: Drinks by the Dram
These crackers could well be the best thing to adorn the festive table this Christmas. Each cracker is filled with a 3cl sample of a fine spirit, including whisky, gin, vodka and rum so everybody's palette is satisfied between courses.
£69.95 at 31Dover.com
Rampley & Co Pocket Square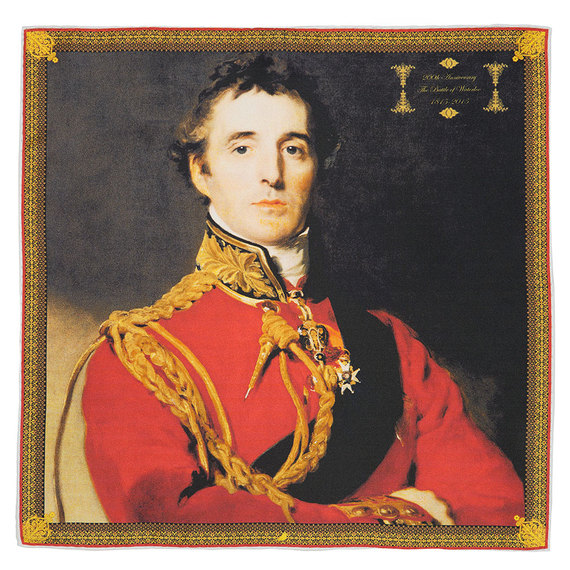 Photo credit: Rampley & Co
A gentleman who leads the pack in the style stakes will be thrilled to receive a beautiful silk pocket square from Rampley & Co. Bold and distinguished, this Duke of Wellington design is derived from The Wellington Collection at Aspley House. A surefire means to a Christmas gift victory of Waterloo proportions.
£69 at www.rampleyandco.com
Aesop Intrepid Gent Set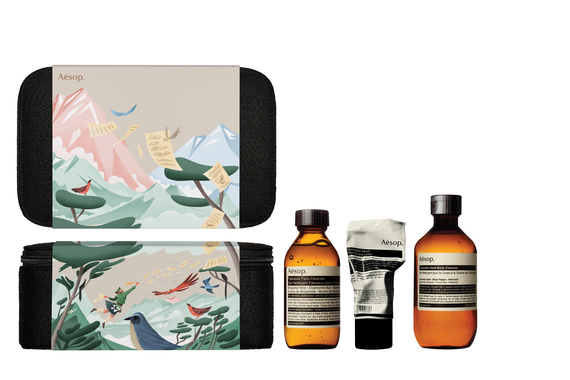 Photo credit: Aesop
A trio of essentials for men of all skin types, Aesop's plant-derived Intrepid Gent selection is a cut above your typical Christmas gift set. All bases are covered with a face cleanser, post shave lotion and body cleanser to leave skin moisturised and soothed during the onslaught of winter.
£65 at www.aesop.com
Ruffians Beard Oil
Argan Oil is bottled brilliance for beard maintenance. Harvested for its replenishing qualities, just two to three drops of this essential oil promote healthy hair growth, hydrate and add shine and lustre with a zingy citrus finish.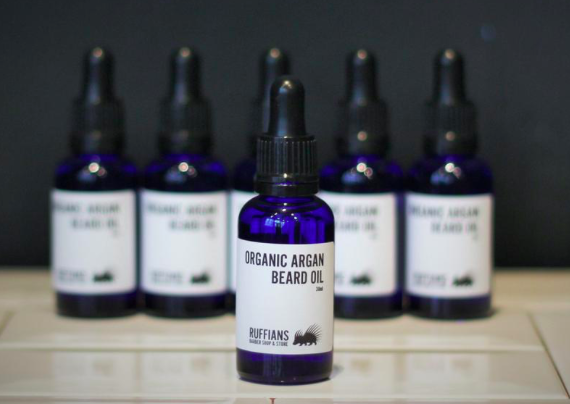 Photo credit: Ruffians
£35 from www.ruffians.co.uk
Van Loon Gilet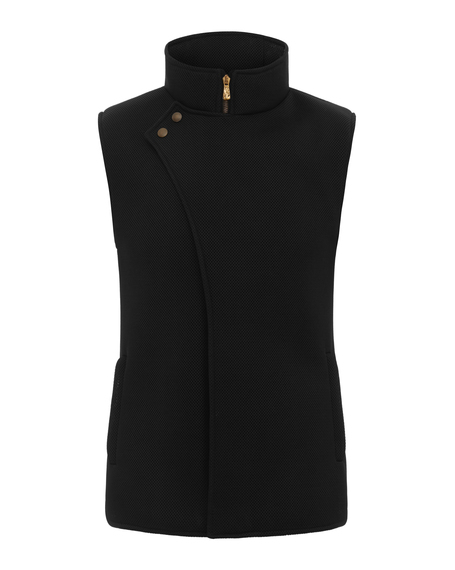 Photo credit: Van Loon Sport
Don't head to the slopes without this stylish ski gilet by Van Loon Sport. A 3D mesh outer layer and breathable Merino Wool lining combine to create a bold silhouette and a luxurious feel.
£290 at www.vanloonsport.com
Courvoisier XO Célébration Sensorielle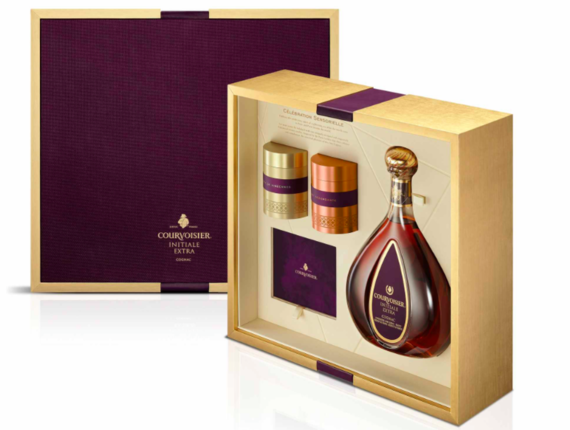 Photo credit: Courvoisier
There can be few finer ways to spend a winter evening than to be by a roaring fire with a glass of cognac. This limited edition Courvoisier Célébration Sensiorelle gift set, inspired by the golden Paris era, adds two scented candles for a truly atmospheric experience.
£200 at www.harveynichols.com
Nutristrength Roasted Cocoa Whey Protein Isolate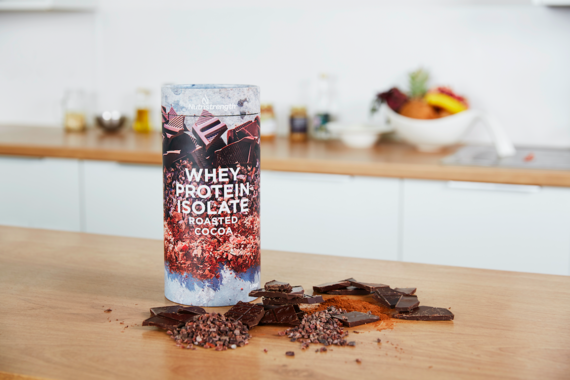 Photo credit: Nutristrength
A year of hard work in the gym needn't go to waste over the festive season when there are still delicious ways to keep the protein intake on track. This low-sugar supplement by Nutristrength is sourced from 90% whey protein isolate from grass fed cows, and the indulgent roasted cocoa flavour is worth removing one's self from the Christmas dessert menu for.
£55 at www.nutristrength.com
Acqua di Parma Note di Colonia II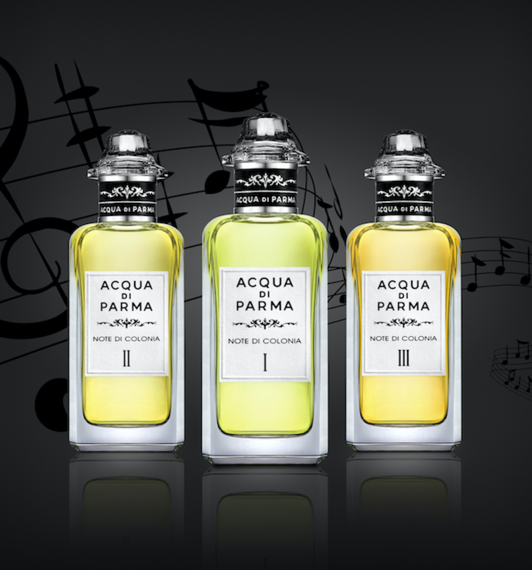 Photo credit: Acqua di Parma
Inspired by Italian musicians, Note di Colonia by Acqua di Parma is a cologne symphony worthy of a gentleman's collection. Each with its own unique character, the crystal-topped bottles are true standout pieces in the festive fragrance selection.
£280 at Acquadiparma.com
Clements & Church Tie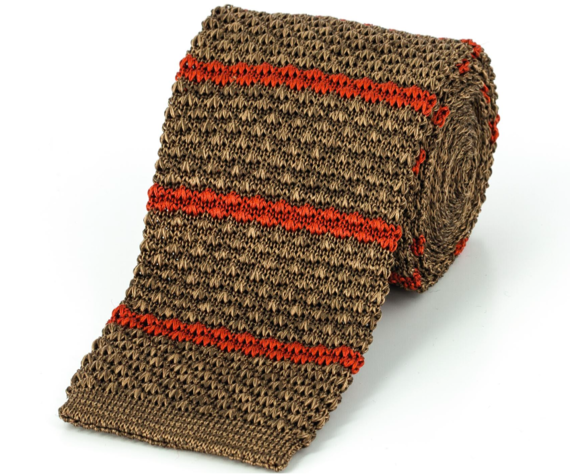 photo credit: Clements & Church
Tie things up with some sartorial excellence from the new kids on the block, fine tailors, Clements & Church. Keep an eye on these guys in 2017, they're already snapping at the heels of the Savile Row set.
£109.95 at www.clementsandchurch.co.uk
Chocolate Cigars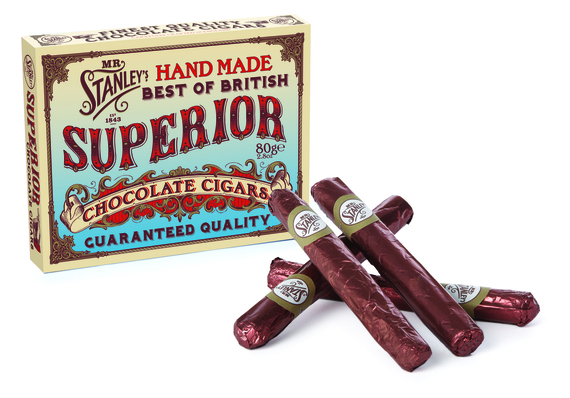 Photo credit: Mr Stanley's
If your Secret Santa budget doesn't quite stretch to the real thing, Mr Stanley has a novelty alternative for the cigar lover in the office. These handmade milk chocolate cigars would also make a superb stocking filler.
£7.99 at mrstanleys.co.uk
Bower & Wilkins Headphones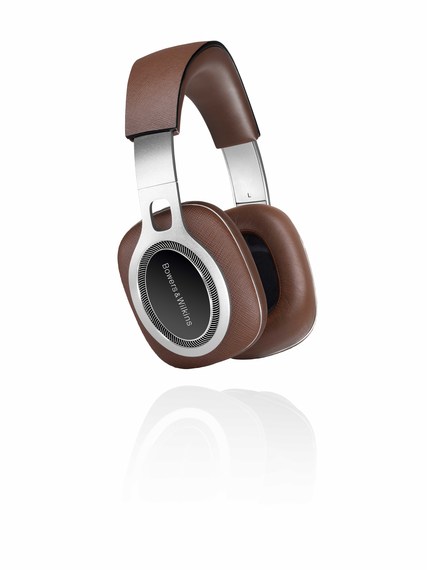 Photo credit: Bower & Wilkins
Bowers & Wilkins celebrated half a century with the launch of the flagship P9 Signature headphones. Breathtaking sound quality and the luxurious aluminium and brown leather design means there's no finer way to bring decibels to the music lover in your life.
£699 at www.bowers-wilkins.co.uk
The Crystal Maze Experience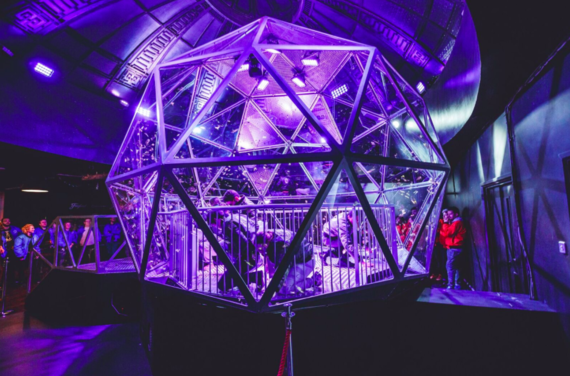 Photo credit: The Crystal Maze
For a gentleman who likes a challenge, the fully immersive Crystal Maze experience serves up a healthy dose of 90s TV show nostalgia for a genuinely memorable day out. Get a team together and book this one in for 2017.
£63 at http://thecrystalmaze.seetickets.com
London Sock Company Gandy Set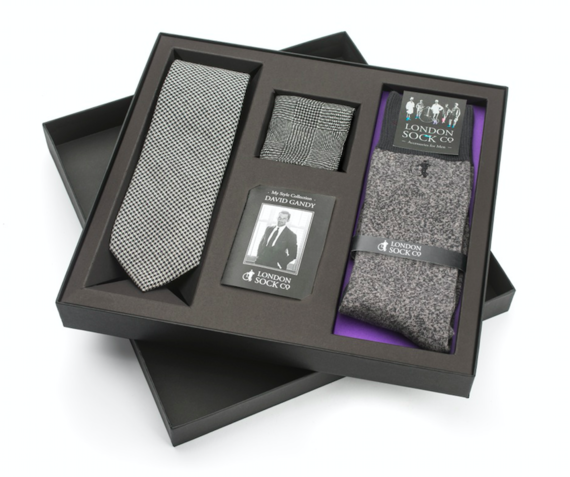 Photo credit: London Sock Company
Help a gent stay dapper all year with a London Sock Company subscription. Classic design and fine materials delivered to your door keep the important details of a formal look fresh and distinctive.
£89 at www.londonsockcompany.com
Grey Goose Gift Set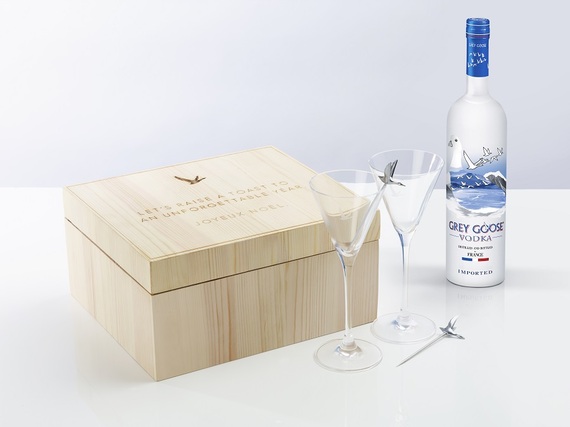 Photo credit: Grey Goose
A spirit that even Scrooge would be pleased to see on Christmas Eve, this beautifully presented set in a personalised box by Grey Goose and Selfridges includes two martini glasses and smooth vodka filtered over Grande Champagne limestone for an elegant finish.
£64.99 at www.selfridges.com
Martell Intense Heat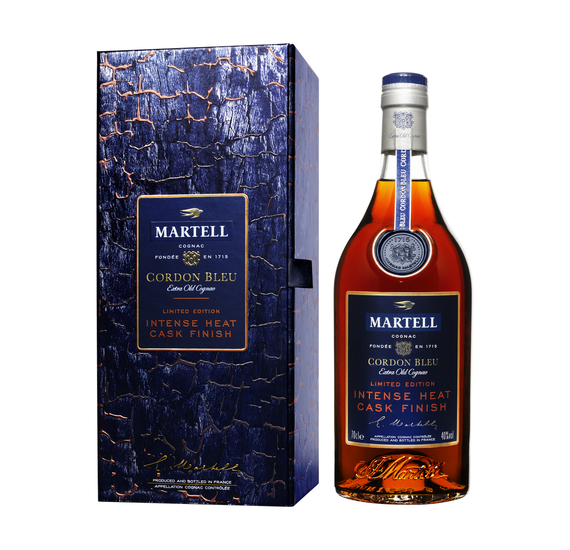 Photo credit: Martell
This limited edition Cognac by Martell is intensely heated in a cask for a unique finish of intense flavour. Notes of fruit and wood are offset with sweet spice and the use of thermochronic ink on the packaging means this one is red to the touch. A worthy addition to the festive drinks cabinet.
£125 at www.fortnumandmason.com
Jonnie Walker Blue Label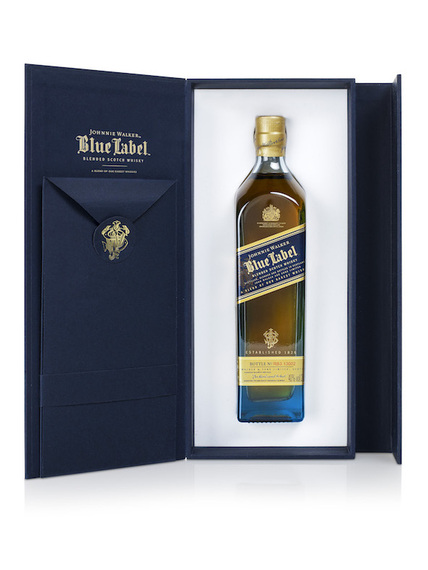 Photo credit: Jonnie Walker
Jonnie Walker Blue Label blends spice and smoke with dried fruit, polished wood, licqorice and cream to create a flavour sensation that could be inspired by the country estate at Christmas. A must for the whisky lover.
£54.95 at www.thewhiskyexchange.com
Caran d'Aache & Paul Smith Pen
Photo credit: Caran d'Aache / Paul Smith
A favourite of designer Paul Smith, legendary Caran d'Ache pens now bring two iconic designers together with this collaboration. Paul fans will appreciate a complete spectrum of colours, while the outstanding Swiss design is worthy of the desks of the most accomplished scribes.
£35 at www.paulsmith.co.uk
Whisky Wedge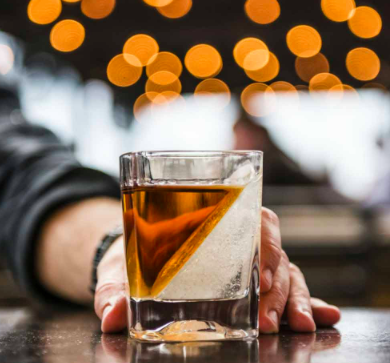 Photo credit: root7.com
Keep your scotch perfectly chilled without the hassle of ice this Christmas. No more diluting your premium christmas tipple's.
£18 at Root7.com
This post has been published on The Huffington Post's blogging platform. The views and opinions expressed in this blog are those of the author and should not be taken as those of The Huffington Post. The Huffington Post does not allow bloggers to acquire products, access or accommodation for review in the site's name.