With the fashion capitals of the world preparing for autumn, and Fashion Week, what better time to delve into the brilliance of some of the most stylish shopping destinations around the world? From designer boutiques to vintage fashion shows, find out where you need to be this autumn to feel preened, pampered and at the forefront of the latest trends.
New York
When it comes to setting the bar high, this city has some of the most stylish people, shops and even restaurants in the world. The first ever city to pioneer the 'Fashion Week' tradition back in 1943, New York as a holiday destination is a paradise for shoppers with a whole host of vintage, boutique and designer shopping to suit every budget. Want to feel like Carrie Bradshaw? Then head to Barneys and Saks Fifth Avenue to find high-end labels and high-heels to die for.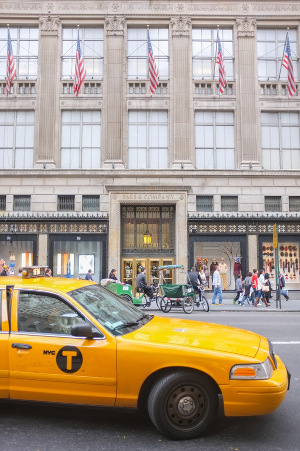 Photo supplied by Dreamstime: Credit to Charlotte Leaper.
Style Tip
If you're looking for designer vintage, don't miss the Manhattan Vintage Clothing Show and Sale, which takes place at the Metropolitan Pavilion on the 25th - 26th October. This event might be a threat to your bank balance but it's definitely the best chance to grab a bargain with everything from leather trousers to retro designer shirts.
Tokyo
From kimono fashion to anime costumes, Japan's capital of forward-thinking clothes is a fast moving hub for new and exciting trends. With designers like Kenzo Takada, Issey Miyake and Yoji Yamamoto all emerging from Tokyo, it's no surprise that this city is lined with chic shops, fashion boutiques and an impressive range of used clothes stores. Famous for its city street style and adored by Gwen Stefani, Harajuku is Tokyo's most renowned area for fashionistas.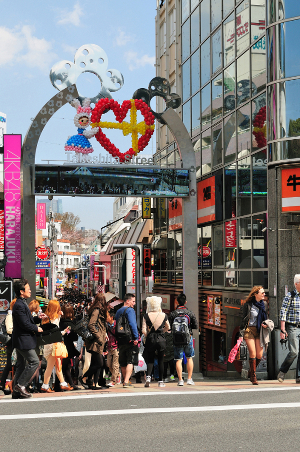 Photo supplied by Dreamstime: Credit to Ghettog76.
Style Tip
Head to LaForet one of Harajuku's main attractions, which is a seven storey shopping complex full of must-have purchases. Whilst shopping alongside many eccentrically dressed Harajuku girls, you're sure to be inspired, and will find many exclusive items not yet available back home.
Miami
Miami is one of the newest up-and-coming vintage cities of the world, and a real fashion hotspot if you're on holiday in Florida. Give the likes of Kate Moss and Taylor Swift a run for their money with the best vintage Valentino, sourced from the many boutiques along Biscayne Bay. If you're looking for a store stocking decades of brands from the 1900s to the present day, including Pucci, Zandra Rhodes and Chanel, head to C Madeline's, located on Biscayne Boulevard.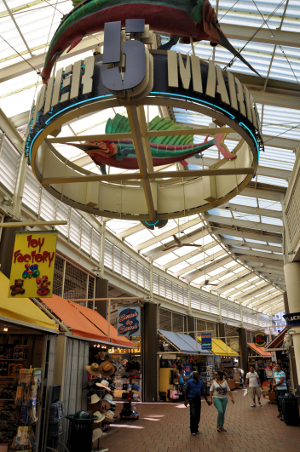 Photo supplied by Dreamstime: Credit to Enrique Gomez.
Style Tip
You're in Art Deco Miami after all, so put on your new vintage purchase and head to Soho Beach House to unwind with a cocktail or two. This trendy hangout is the place to be if you're looking to hobnob with A-list celebs such as Paris Hilton and Naomi Campbell, so you'll need to dress to impress.
Florence
The Italians are renowned for their chic cities; with Milan being the fashion capital, and with Rome following closely in its footsteps, a holiday in Italy is destined to be stylish. Perhaps not as well-known as the others, there's still no match for the high fashion district of Florence, with three unique streets to splash the cash: Via Strozzi, Via Tornabuoni and Via della Vigna Nuova. Head to the Giorgio Armani outlet along Via Tornabuoni, where you'll find top Armani items at discounted prices.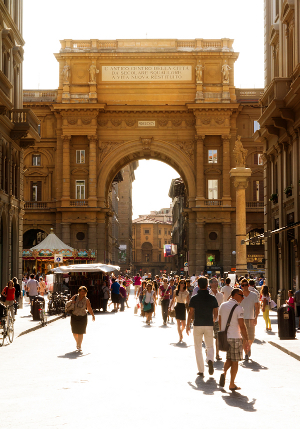 Photo supplied by Dreamstime: Credit to Dennis Van De Water.
Style Tip
Not only is Florence home to one of Gucci's headquarters and several of their outlet stores, but there's also a museum displaying the brand's designs throughout the years. While giving the credit cards a rest, visitors to the Gucci Museum in Piazza Della Signoria can admire products from the past 90 years including leather suitcases and statement handbags. Who knows, these examples of historical fashion might even give you some ideas for your own wardrobe...
London
Soon to be flying the flags of fashion is London Fashion Week S/S14, where designers including Manolo Blahnik, one of the world's most influential footwear designers, will be bringing their creativity and skill to the English capital. If you're addicted to shopping, a spree in London wouldn't be complete without a visit to Harrods, where you can spend hours browsing high-end fashion as well as checking out the perfume and lavish food on sale.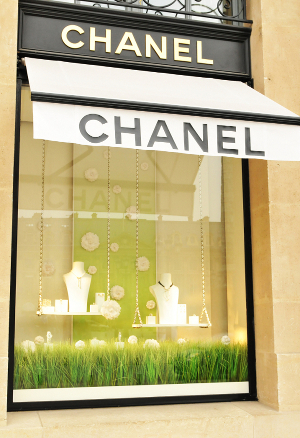 Photo supplied by Dreamstime: Credit to Lucian Milasan.
Style Tip
If the art of fashion sparks your interest, check out the Coco Chanel Exhibition at the London College of Fashion from 5th September - 16th November. This impressive display will feature portraits of the designer icon herself and you'll be able to see photographs that document her life and work.
With the hype of New York, London, Milan and Paris fashion weeks, it's an exciting time to be overhauling your wardrobe. So, feel exhilarated and take inspiration to explore some of the best stylish shopping destinations in the world.