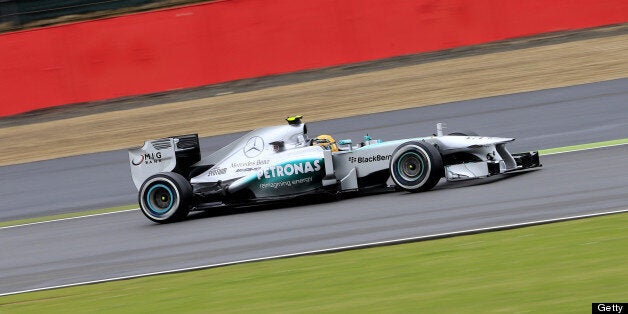 This week saw the first public announcement of F1 2013, the 4th Codemasters produced game of the franchise and yet another opportunity to see how the evolution of the series has continued. An expectant time, the reveal of the F1 2013 has seen a somewhat frosty reception with a wide range of negative comments abound across the internet, whether these were justified or not, it certainly gives an idea on the wider public opinion of the series which has developed over recent years.
Fresh from the no-cockpit controversy of Grid 2, Codemasters need F1 2013 to get back on track in more ways than one. But many consumers have felt the burn from a wide range of bugs apparent within the previous three titles at launch, as such, that negativity has snowballed, this all forms to make F1 2013 a game under pressure to deliver. With an announcement delayed due to finalising details with FOM, Codemasters have just two months to change opinion amongst their hardcore gaming followers while building the kind of excitement encountered on demonstrating the initial Bafta winning title back in 2010.
Though the perceived hardcore might appear as a relatively small selection of gamers, regular fans of the sport are highly knowledgeable and appreciate the details. It is these advocates that are vital in building the positive marketplace for the stable annual franchise Codemasters seek to create in establishing a long term path for their future developments.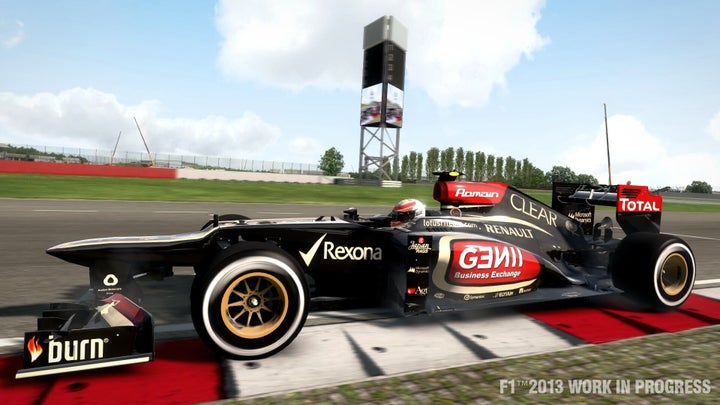 Moving swiftly onto the F1 2013 game and first impressions are good, refined graphics and handling, improved AI and the ability to save mid race. The latter being the most exciting addition, opening a whole new world of long distance race options while introducing a range of strategies not available in standard 3-5 lap races.
This year also sees the welcome announcement of a second limited package entitled 'F1 2013 Classic Edition' (available as DLC for owners of the standard 2013 pack) this bringing a selection of cars and tracks form the 1980's and 1990's. An era which will appeal to the middle aged gamer and F1 fans alike, an inclusion which could revitalise the expectation around this particular iteration.
Alas Ayrton Senna won't be included due to licensing issues but nevertheless there will be a wide roster of classic drivers and World Champions including Nigel Mansell and Alain Prost besides more still to be announced. Added excitement will be due to the inclusion of the older recreations of classic race tracks. Imola, Estoril, Jerez and Brands Hatch have all been announced, the latter being a particular personal favourite.
This now brings F1 2013 to a point where it can bridge the gap between the old and new, a time when it was much more about what the driver could bring rather than aerodynamicist. A time of legendary names that would become modern heroes of the sport.
If Codemasters can back this impressive package with a solid bug-free experience they could get their franchise back into gear, failing that the F1 license could be retired to the pits sooner than expected.