Over the last decade, we've seen huge steps in technology development, from the growth and expansion of gaming to the global domination of the touch screen mobile phone. Constant refinement and improvement as we aim to improve interaction with technology, to improve immersion and to make gaming ever more visceral. In terms of gaming input devices, a wheel is to driving what an arcade stick was to Streetfighter, essential to not only enjoy a game to its maximum but to take your skills to new levels. So, if you're a racing game fan and haven't used a wheel before, you're in for a real treat and with the quality of modern gaming perhperials, there's never been a better time to invest.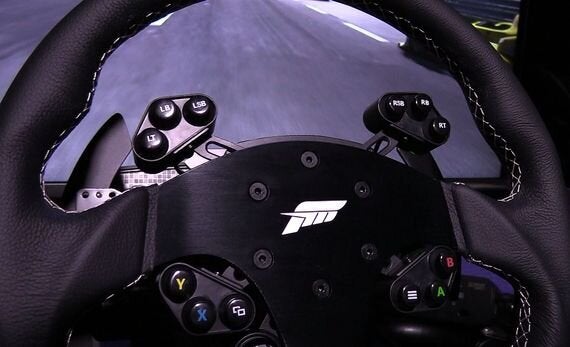 Fanatec have long been established within the racing wheel market, and have built an enviable reputation for quality amongst serious sim racing fans. Their wheels over the past few years have pushed their competitors in producing ever more refined and realistic feeling products, yet keeping within a modest price range. These wheels aren't cheap but in the world of sim racing, you get what you pay for and that extra bang for buck can go a long way. So, it is disappointing then that the previous generation of console wheels were not compatible with this generation, a wasted investment for console users but this time with Microsoft announcing that all Xbox One peripherals will work with their forthcoming Scorpio, there's some peace of mind at least that this generation still has some legs left in it and a lot of driving miles too.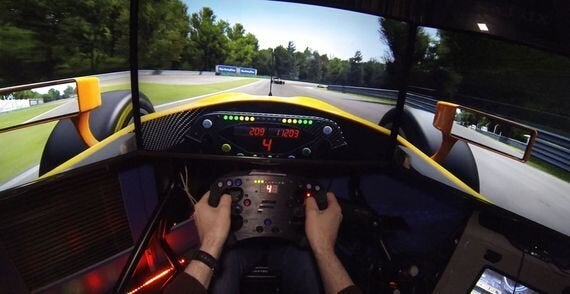 So, with an established PC fanbase, it's taken time for Fanatec to find their feet and bring a new range of console steering wheels to market. With that in mind it generates a certain excitement as we get our hands on their latest wheel offering, the new Clubsport Elite Range. Kicking off with the new CSL base, all high-quality production similar to the classic Clubsport base, but with a plastic housing. This making absolutely no difference to the driving experience, while visually the textured design gives a feeling of luxury detail despite the reduced cost in parts. With the base package comes the CSL Steering Wheel P1 for Xbox One. This enables the wheel to be playable on PC and Xbox One, and possible PS4 in the future, thus granting a wider range of options.
In the video above I test the new CSL Elite Base with the P1 Rim for Xbox One, along with the CLS Elite Pedals and Loadcell Brake. Then changing over to the Universal Hub adapter which enables use of real racing steering wheels on your gaming rig. A breakthrough in engineering and immersion, the range isn't for the beginner and setting up your wheel will take time but ultimately it doesn't get any closer to real life than this. A full written review supporting the video will be appearing on TeamVVV.com.
Image Credits: Alan Boiston
This post has been published on The Huffington Post's blogging platform. The views and opinions expressed in this blog are those of the author and should not be taken as those of The Huffington Post. The Huffington Post does not allow bloggers to acquire products, access or accommodation for review in the site's name.
Popular in the Community