Video game creation has long evolved from the one-man development that was once possible in the early 1980's. New complex hardware and ever expanding expectation from consumers has driven both growth and investment, not only expanding the core development team, but also utilising specialists resources around the globe.
The leap from the 2D 16-bit era of the mid 90's proved to be a wrench for the development community, more complex programming, required specialized staff for audio, art, video etc., from maximising the visuals to adding that touch of polish. Smaller developers either expanded or merged into an established publisher, while many just disappeared completely.
There's a reason why the big software houses stay ahead and one of those is their willingness to use and invest in the very best the industry has to offer. Back in 1994, Sony's Liverpool studio were among the first to demonstrate the potential of this with their use of the 'Designers Republic' offering their artistic expertise for the 1995 UK Playstation launch title 'Wipeout'. Not only a title that has stood the test of time, from game design to visuals and music, it didn't just redefine a genre - it redefined an entire industry.
If the 'Designers Republic' were the class of '95 then 'Territory Studio' picks up where they left off, not only contributing visual effects and design to big name movies such as 'Guardians of the Galaxy' and 'Prometheus' but also to recent and upcoming video game releases such as 'Forza Motorsport 6' and 'Need For Speed'.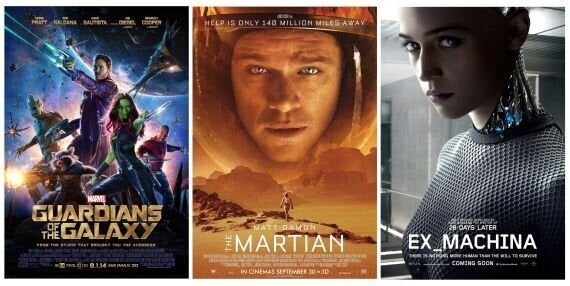 It's testament to 'Territory Studio' then that despite these top publishers, film producers and game developers employing the very best staff, they turn to this expert team to add that extra touch. Combining their use of design, colour and visual approach in creating additional polish and functionality. Recently I met with David Sheldon-Hicks and Marti Romances from 'Territory Studio' nestled in the hustle and bustle of London's Barbican to learn a bit about their background and how they grew from just a 3-man team to a hotly sought after design studio established to bring out the very best in creative endeavours for their clients including their recent work on Forza Motorsport 6 and Need For Speed.
Whether you're a large corporate organisation or small start-up, the interview made apparent that 'Territory Studio' contains that additional building block that can help think outside of the bubble and in an era where there is so much choice that is absolutely essential. Back to my experience of those companies which don't look outside and their tunnel vision has often left the finished product creatively lacking that extra touch. So it was a breath of fresh air discussing creative design elements with David and Marti, boundless passion wrapped up within a team who strive to design and create and I look forward to seeing their future projects evolve.
Follow Territory Studio on Twitter: @territorystudio
Image Credit: 'Wipeout 'Sony CEE Liverpool / Psygnosis
Image Credit: Movie Posters, the property of their respective film studios.
Related