Christmas is two weeks away. The holiday season has become a full time job. There's already been the mulled-wine-fuelled call to the ex, quickly covered with "just wanted to wish you a happy...Christmas...and all that...yes, at 2am." You're quietly furious that Dave's Christmas jumper is better than yours and even more quietly furious that competitive Christmas jumpers are even a thing now.
Come on dude. Don't pretend you didn't spend serious time picking the right one
You are however approaching the end straight. You've nailed the secret Santa (Boots shower gel combo. £3 left for a Starbucks too), you've got just about enough free cash to afford Suzie's Xmas uni re-union which will be taking place at a ludicrously pricey 'brunch spot' somewhere in Chelsea and you've taken to wearing a scarf to work. You fit in.
There's just one more issue: What are you going to buy her?
Girlfriends are an unbelievably hard species to buy presents for. If it's a new relationship, they're going to go for "Oh! Just get me anything!". As opposed to if it's a long term relationship, when they're instead going to state "Oh, just get me anything!". You both know, that's not how this is going to go. Get the present right and it'll confirm her belief that you really do understand her. Get it wrong and it'll confirm her belief that you just don't understand her. Either theory will be vehemently confirmed by her weirdly-too-intense best friend. They're usually called Jess.
Pressure's on, chuck. Never mind. Based on some female advice and a decade or so of getting it wrong and (occasionally) getting it right, here's a rough guide.
First up: What Not To Get.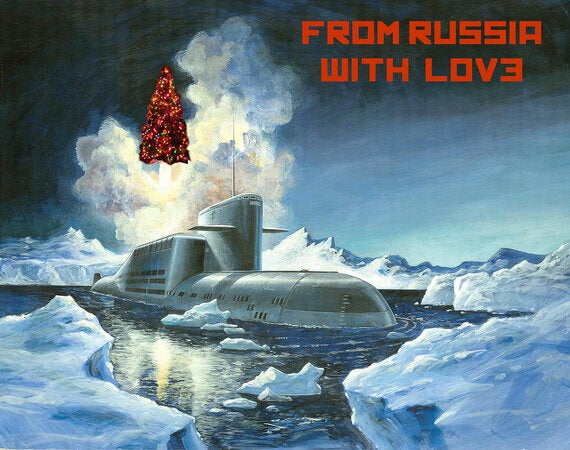 Inna didn't dig Steve's "Putin Puns" chocolate box...
Don't believe the advertising: here are a couple of absolute no-nos:
'Experience Days' - because nothing says "I have literally no idea what your hobbies are" like a spa day.
Candles - Yes, designer candles are a thing. However, in an age where £60 can get you a flight to Berlin, 2 nights in a 4 star hotel in Poland or a decent outfit from the likes of ASOS, it can't really be justified on a candle.
Vouchers, of any kind - Effectively giving your loved one cash is hauntingly prophetic of a future divorce settlement.
A puppy - You'll be in a customer - web designer arrangement. She'll love it. But the back end is entirely your problem.
A weekend away - Hear us out. In certain circumstances - a birthday, an anniversary, this is potentially an excellent idea. At Christmas time however, she'll probably want to be near her family. Also, Christmas is in two weeks, bro. This is no longer an affordable option for you.
Okay, so having eliminated what turns out to be all your male friends suggestions, here are a few viable ones: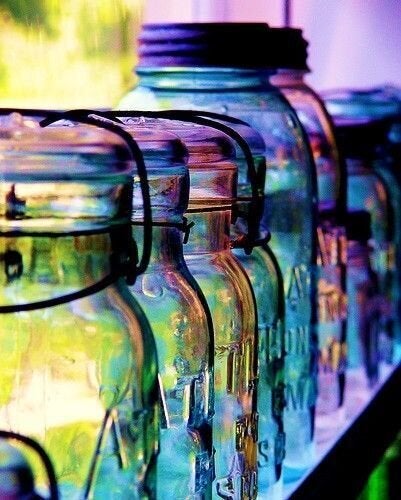 Photo:Freepeople Pinterest
It's either vintage glass, or a petrol stain...
Yep, we're diving straight into female territory here. So you'll need to do a bit of reconnaissance. Namely, find out what perfume she already wears. (Not by asking her, Einstein, by checking her make-up bag when she's arming herself for a night out). Then, with this knowledge, go to Boots or similar, tell the assistant and ask for something similar. Her perfume is, extremely broadly speaking going to be sort of sweet, or sort of musky. So, you need to make the call about whether to go sweeter or muskier. Crucially - buy the perfume but don't buy the biggest bottle - it looks tacky. Also, buy just the perfume. Don't buy a 'pack' of perfume, shampoo, deodorant. Stay classy. Instead, for massive bonus points, ask the shop assistant to help you pick an additional mascara, or an eyeliner. These are never more than about £10.
Do you know what you just did? You just bought her make-up. That's about as 'in-touch' as you can possibly get. When asked why you opted for eyeliner over lipstick, nail-varnish, etc, (truth: it's the hardest of the lot to screw up) calmly explain that her eyes are her best feature. You will win Christmas.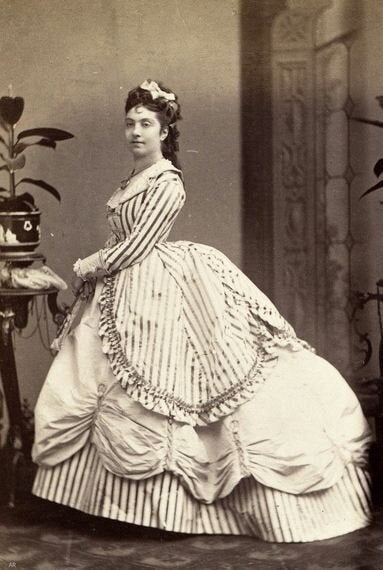 No matter what she asks, her bum does not look big in that.
This is without doubt a bit trickier. Don't buy underwear. There's a fine line between metro sexy and motel swinger. You'll need to do a bit of observation as to what she wears. Broadly speaking, outside of the office, there's casual and formal. Or, what she wears when you go for a mid-week drink and what she wears at her friend's birthday night out. Pick one of these categories and look for patterns. Avoid shoes - she may be big on one particular brand. Instead look at: tops, party dresses, skirts, colours, fitted or loose. Sneak a couple of photos (try selfies) to remind you. Take note of the brand - it's on the label. Next up, head to online outlets like H&M, ASOS, Boohoo and as with perfume, find something broadly similar to what she already likes to wear.
All these sites have 'new trends' or 'just in' pages which will show the latest in female style. Buy her 2-3 items, similar to 2-3 she already has, but in a newer style. Try to think in terms of outfits - as girls do.
This is labour intensive stuff, but there's a couple of major advantages. Online shopping is affordable - you'll get a lot for your money. Also, get this right and the chances are your girlfriend will be entirely mystified. Because, men buying clothes for women just doesn't happen. You will be ahead of the game.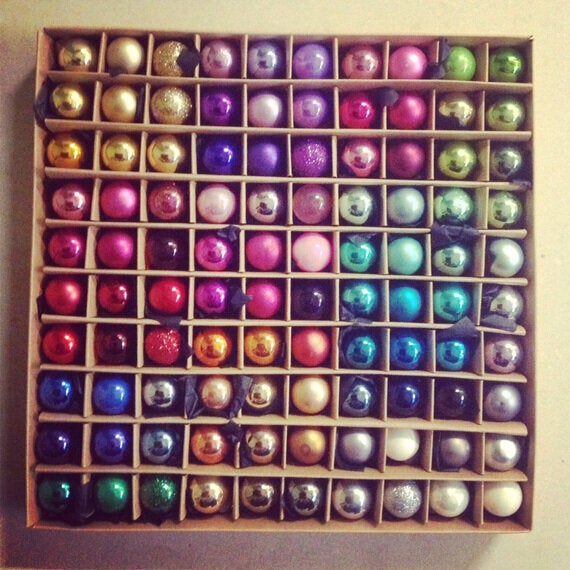 This is ideal for: anyone in a new relationship or anyone on a bit of a budget. You're going to make a gift box. Step one: buy the physical box. John Lewis, Paperchase and the like will do essentially really pretty shoeboxes for about a fiver.
Step two: Fill the box, with 3-4 items. Boots or online fragrance stores do 'mini packs' of a few different perfume bottles - that's a safe bet as one item.
Next, you'll want something specific to her. Does she like cooking? Selfridges foodhall does a range of unusual sauces in attractive tins and jars, as an example.
Finally, add something of comedy value. Was your first date spent totally gone on prosecco? Find a mini bottle of fizz. Is there drunken photo of the two of you she can't believe you keep on your phone? Print that into a little frame. If you want to be really full on, DIY shops like Robert Dyas tend to stock artifical straw, to complete the giftbox look. Boom. It's likely the most affordable of the lot, but it involves the most thinking. That will not go un-noticed.
Above all else, as many a weary sports coach has said, it's the effort that counts. Go get em, champ.