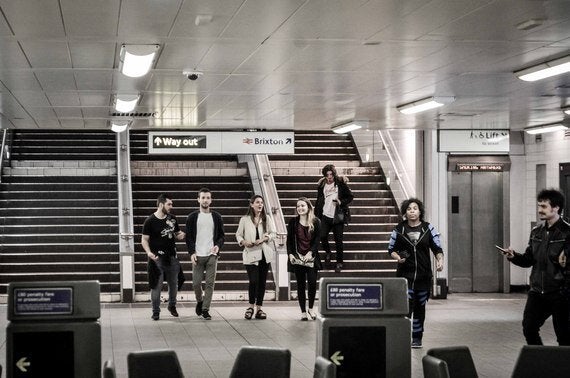 The Night Tube opened last weekend. Previously open 19 hours a day on the weekend, the tube now runs 24 hours on Fridays and Saturdays. It's been hailed by all involved as an overwhelmingly good thing (apart from the Mirror, whose coverage mostly focussed on people sleeping as evidence that the end of days is nigh, and the Telegraph who continued their preoccupation with the 1960s issue of rebellious students). We're told it'll boost London's economy, by letting people stay out later, spending more money in nightclubs.
Nightclubs like Fabric, Cable and Shapes. If, you know, they hadn't all closed.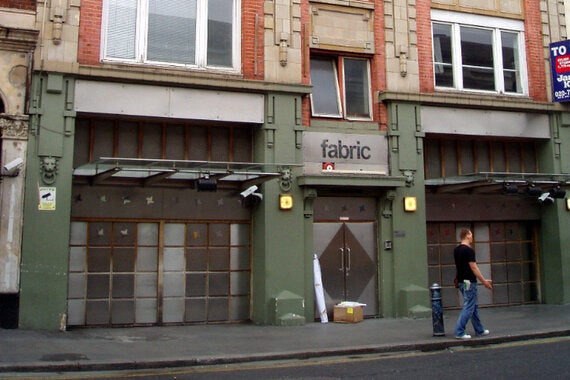 On the plus side, it means the auditors and surveyors looking to transform the place into flats will get a cheap ride home if they work late...(pic credit: BeYeah FR)
Nightclubs like Pacha and Studio 338, if one hadn't been forced under by ever changing legislation and the other wasn't mired by claims of insurance scam.
Make no mistake, as London expands its Night Tube operation with the goal of being a fully 24hr city in the next decade or so, there will be a massive impact on London's economy, but it won't be more clubbing.
Post Brexit UK will rely more than ever on financial services, foreign investment and property. Cue London becoming ever pricier, and more and more alternate venues - bars, clubs and galleries, being transformed into 2-bed portfolio flats.
So if it's not a clubbing renaissance, what effect will the Night Tube eventually bring once it's spread across London?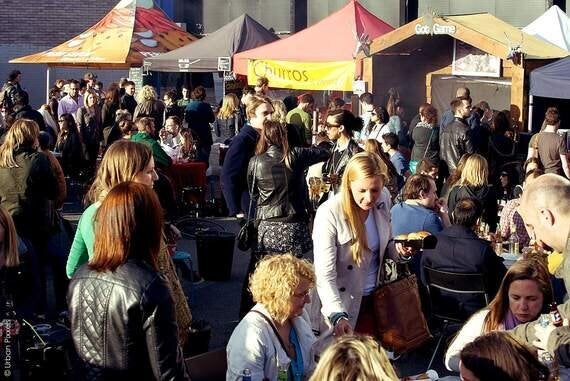 All the food you can tweet. (pic credit: Urban Pixels)
Dominic Madden, director of nightclub Electric Brixton pointed out that, nightclub closures or not, the Night Tube will create "a demand for food, drink and night-time tourism" good for his native Brixton, or anywhere in London. Big cities like food markets - they supply their own infrastructure, are easy to regulate and offer cheap business to passers by.
Despite many cities claiming the mantle of "the city that never sleeps", the stats usually point to some of the world's largest cities, including Beijing, Shanghai, Cairo and Tokyo. All have food markets that open exclusively at night.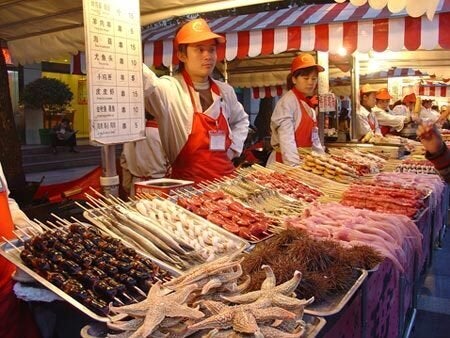 Starfish: the next pulled pork. (Pic credit: EChinaCities)
Places like Shoreditch's Urban Food Fest and others are already open until late at night. Could these venues go 24 hours on the weekend? There's often a waiting list for new stalls to join - will this lead to a whole sweep of "night shift" alternative, slightly more edgy food and drink pop-ups across London?
Beijing also has an entire subculture of grooming - haircuts, wet shaves, that start business at night. Will 1am now be the accepted time to get a beard trim and an accompanying craft beer for London's media types?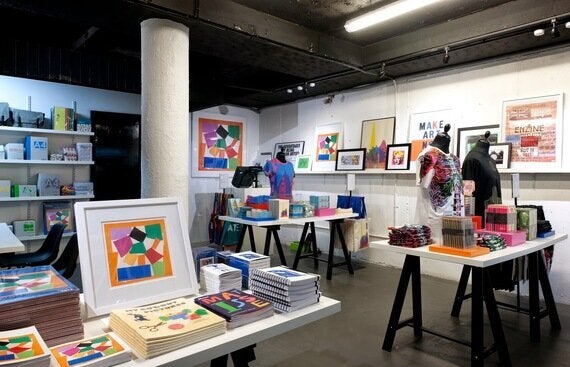 Last thing I remember was buying a round of prints for me and the boys. (pic credit: LondonPopUps)
Locations like Old Street that feature pop-up rental spaces (like a high-street shop space, the shop just changes day to day) could set the trend for a new way of doing retail. Will people shun online shopping to head to these spots at 2am where brands road test new product discount sales?
Asian cities in particular have long pushed the idea of the 24hour shopping mall too. Invite-only shop lock-ins, flash sales, in-store art installations: night time often gives these locations more of an opportunity to be creative in their business - drawing a similarly alternate customer.
Supermarkets are also getting in on the night tube. Having recently halted much of its 24 hour service, Tesco has now committed to re-opening a string of 24 hour stores in tube-friendly locations. It won't just be about grabbing a drunken baguette either: larger supermarkets often reduce the prices of stock that needs to be shifted during the small hours. Young couples and students food shopping on a tight budget may one day find themselves doing the sunday shopping at 2am instead of 2pm.
No New Houses, Lots of New Jobs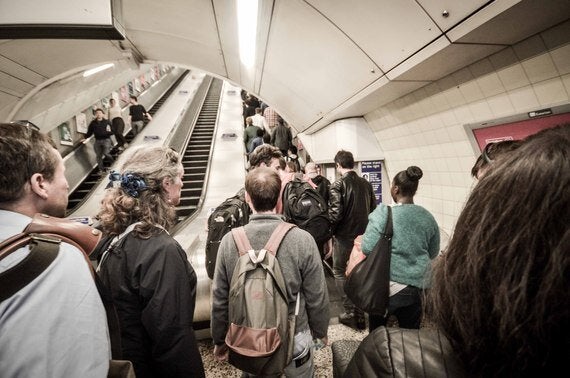 The birth of the second-job commute (pic credit: author's own)
More shops, more stalls, more security, more services. London will have plenty of new jobs, and more desire than ever to run initiatives - late night sport, late night movies, late night schooling, to help light up urban areas across the capital.
On the flipside, that'll create more gentrification. We'll have more vibrant, entrepreneurial, educated young people than ever before. And house prices will continue to be inaccessible.
The Growth Of Night People
Studies by Ernst & Young suggest that by 2030, London's night time culture will contribute a massive £30 billion a year to the economy. That'll be driven by an entire class of low-paid people working late, and low-paid people who couldn't afford the peak times, playing late too.
You'll see them on Wednesday in restaurants when there's always a late deal on, on Tuesday night in the studio producing outside of peak hours, on Thursday at 3am working with their partners on a new start-up in a pop-up office they rent nightly as it's cheaper.
London will become the sci-fi city, an exaggeration of what it is now: ever brighter, ever shinier, ever more divided.
But hey, I'd be up for an Ostrich burger at 4am.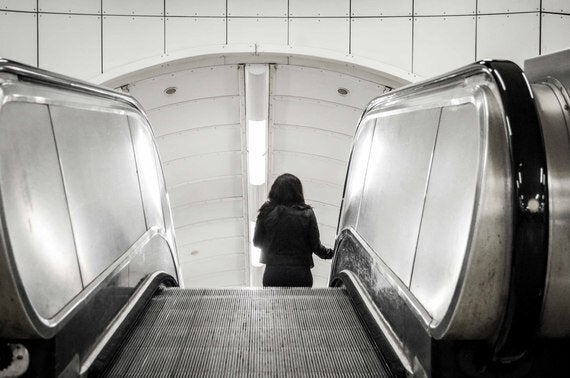 (Pic credit: author's own)