Have you tried uploading your picture into Microsoft's new 'how old am I' app? We did, here at the Plan UK office, and I could hear shrieks of horror when the app added ten years to a colleague's face, or giggles of delight when it took three years off another.
Age can be a touchy subject for many, but here at Plan it's actually a very serious issue. Did you know that every two seconds, a girl becomes a bride? It may sound unbelievable but unfortunately it's very real. One in three girls in the developing world are married by their eighteenth birthday and one in nine girls are forced to marry before their fifteenth birthday. Child, early and forced marriage poses a very serious threat to girls. Not only is it a violation of their human rights but girls can also face abuse, isolation and severe health risks. Victims of child, early and forced marriage typically have children very young and because their bodies aren't ready for childbirth, around 70,000 girls die in labour every year.
I've uploaded a selection of our child bride images into the 'how old am I' app and here are the results. A picture says a thousand words, but the age says so much more.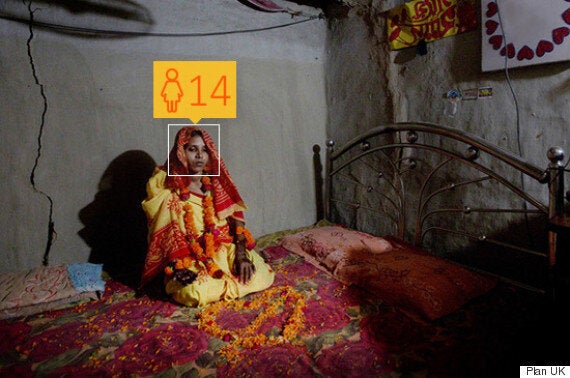 Sharina from Bangladesh was married when she was 14. The marriage was arranged by her father and her husband's grandfather.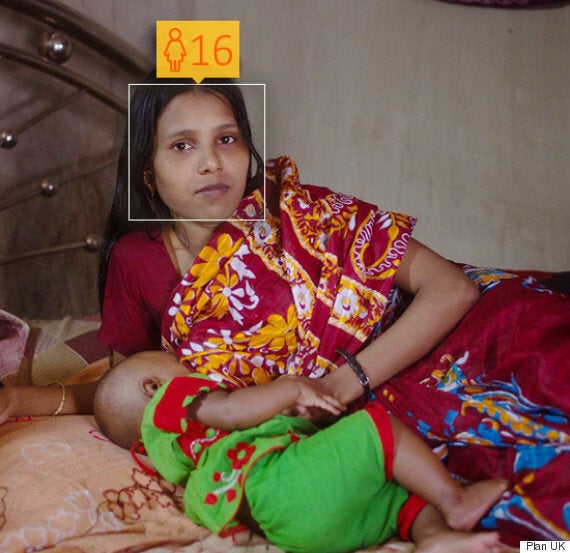 Sharina, now 16, has been married for two years and now has a six month old daughter.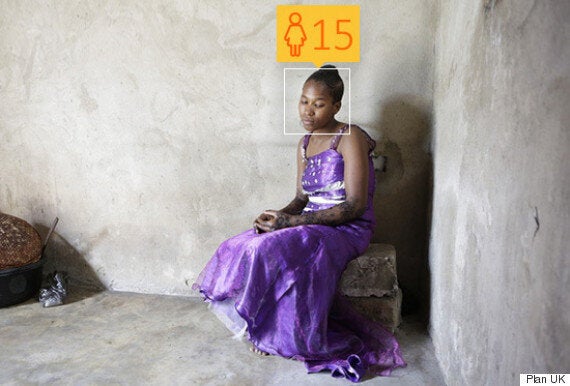 Latifa, 15, was sold into marriage by her parents to a man twice her age who took her away from her home to the Tanzania capital Dar es Salaam. There she lived with her new husband in small room in a brick house in one of the slums in the city. Her husband regularly beat her and forced her to have sex with him. She fell pregnant almost straight away and nine months later nearly died giving birth to her baby.
Two months after her daughter was born her husband abandoned her and she was forced to live on the streets and beg from the local market traders. She lived on the streets for two months until she was saved by a woman called Happy who let her come and live with her and her two sons. Six months on and things are looking brighter for Latifa, she makes a living trading in the market and has joined a Plan Savings Group.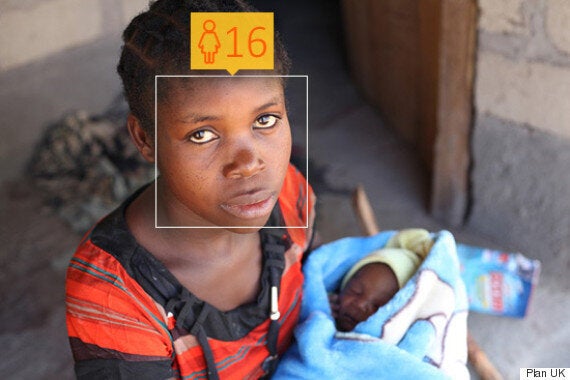 Purity, from Zambia, was 15 when she married her childhood sweetheart and now has two children. Although Purity married through choice, she worries for the future of her family because she can no longer achieve her dreams. Purity is now a part of a Plan supported girls' economic empowerment programme.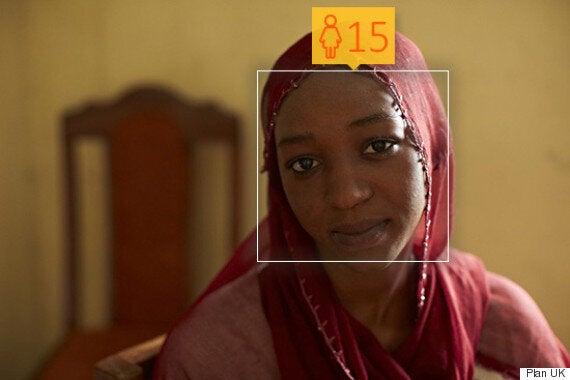 Lamana, from Cameroon, was forced to marry when she was just 15 years old. She was frequently beaten during her marriage and eventually fled home to her parents after a particularly brutal attack. Lamana received help from a local organisation supported by Plan. With their help she learnt about her rights and was able to return to education. She now studies computer science and feels that she has the power to can change her life and her future.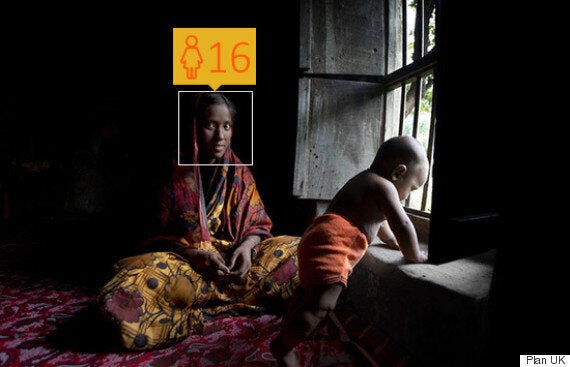 Sadia from Bangladesh was 14 years old when she married a stranger. Sadia now has a little girl of eight months. She is working with Plan to be a part of the fight against child marriage.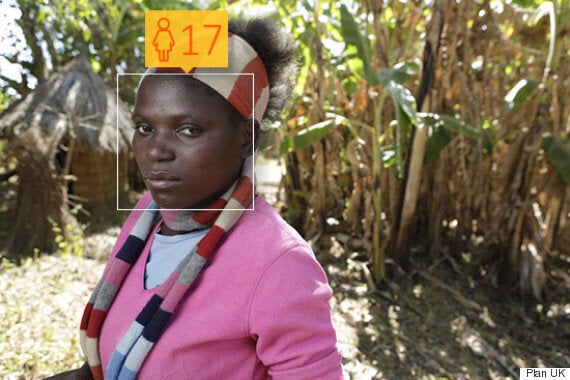 Brendah, from Zambia, dropped out of school in ninth grade when her family could not afford to pay for her school fees. She was married to a much older man five months later. Her husband is a poor farmer and regularly beats her. He refuses to allow her to have any contact with her family or leave the house.
Brendah's husband is an alcoholic and has a number of children with other women. She is desperate to escape and refuses to sleep with him in case she falls pregnant. She feels isolated and alone and wants to return to school to be with her friends but she just needs to find a way to break free of her marriage first.
Alex Harris is digital editor for Plan UK
Popular in the Community