Today, on International Youth Day, we're celebrating the world's largest ever youth population - now 1.8 billion strong, and the amazing impact that young people are having. 2016 has been a huge year of challenge, change and opportunity, especially here in the UK. Never has the energy of young people more relevant.
For me this week also marks a personal change as I leave my UK Director position and start up as the new International Strategy Director at Restless Development. To make this moment, I'm sharing the stories of 10 amazing young people in the UK who have driven change and whose stories need sharing.
Oscar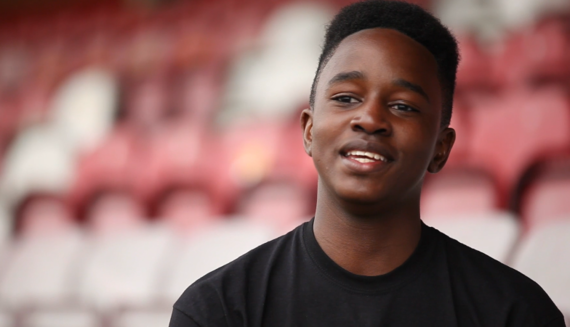 Oscar, 15, is a refugee from war-torn Democratic Republic of Congo, where he witnessed first hand atrocities that most of us here in the UK will thankfully never have to experience. Now he's passionately speaking up to support children like him by fundraising and campaigning for children caught up in conflict with War Child.
Whether it's sharing his story at schools across the UK, rubbing shoulders with Take That on stage at fundraising gigs or convincing government ministers of the importance of education for children affected by conflict ahead of the World Humanitarian Summit - Oscar is an inspiration to us all. He's also just proudly become Deputy Head Boy at his school - go Oscar!
Takyiwa Danso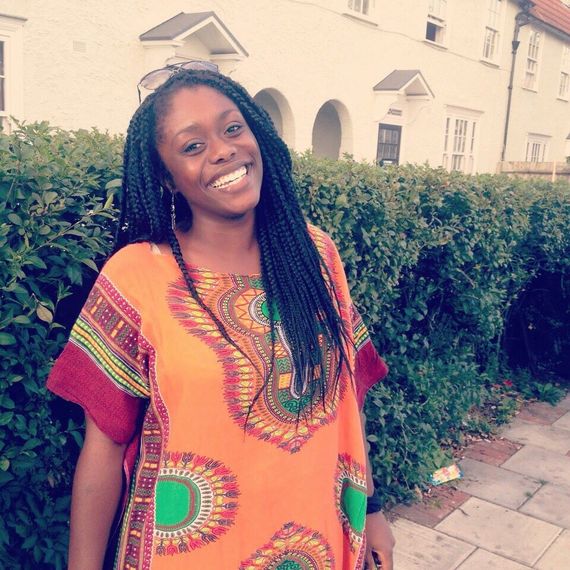 Takyiwa from Tottenham, London is nothing short of a super-activist. The 23-year old kick started her passion for changing the world when she volunteered with VSO on the International Citizen Service (ICS) programme in Kenya.
Since then she's been one of Restless' most energetic change-makers, lobbying No. 10 making the Global Goals famous and speaking up for the planet at last years COP21 climate talks in Paris. Back in the UK Tatch has helped young people with diverse backgrounds access the same opportunities she's had and volunteer with ICS.
As if that's not enough, we recently selected Takyiwa as the UK's Youth Delegate to the next United Nations General Assembly in September. I can't think of a better young women to be joining the DFID Ministers for the Global Summit.
Nazzy Amin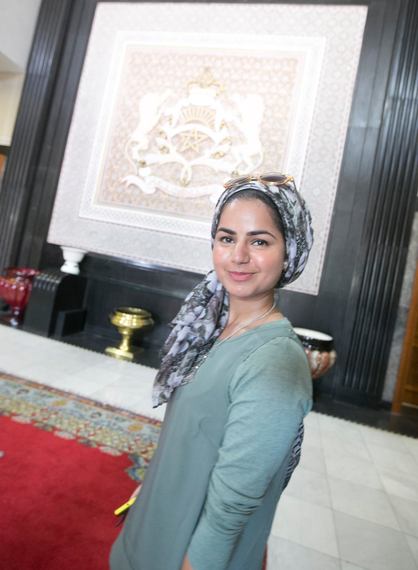 Nazzy from Halifax, West Yorkshire is a passionate campaigner for climate change, women's rights and young people. Nazzy gave our New Year Message in 2015. She's represented the UK Youth Climate Coalition's international team, been a delegate at DFID's Girls Education Forum and is an Accountability Advocate for Restless Development.
What does being an Accountability Advocate mean? Well basically it means she's developing the tools and strategies to make sure politicians keep their promises. Now she's making her voice heard worldwide by demanding young people be put at the heart of delivering the Global Goals at the UN's High Level Political Forum and that No Young Person is Left Behind.
Josh Babarinde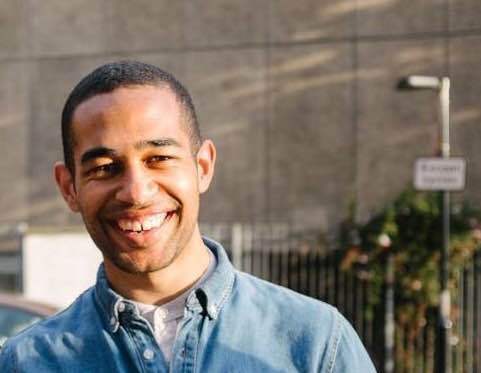 Josh is the Founder and Chief Executive of Cracked It, a social enterprise that trains and employs at-risk youth to repair cracked smartphones as a positive route away from crime.
Cracked It supports young people to engage with employment by demonstrating that the alluring elements of offending - income, belonging and self-worth - can be found through legitimate work. He now advises the government on the employment of ex-offenders.
George Hankers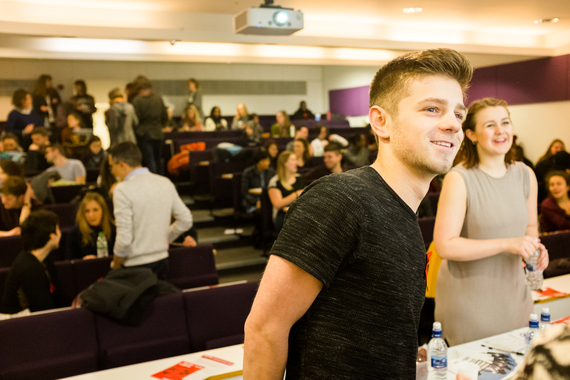 George, 21, is from Hammersmith and is a professional dancer. He is one of the most courageous and inspirational young people I met this year. George was diagnosed with HIV at 19 and after struggling to come to terms with his diagnosis,has used his own personal experience to advocate for the rights of all young people affected by HIV. His story has touched the hearts of the many who heard him as he toured the UK with the Youth Stop AIDS campaign,
Now George is continuing his journey to help other young people living with HIV. He has set up a blog called Still Human, which aims to give all the reassuring facts about HIV a young person needs to know.
Minhaz Abedin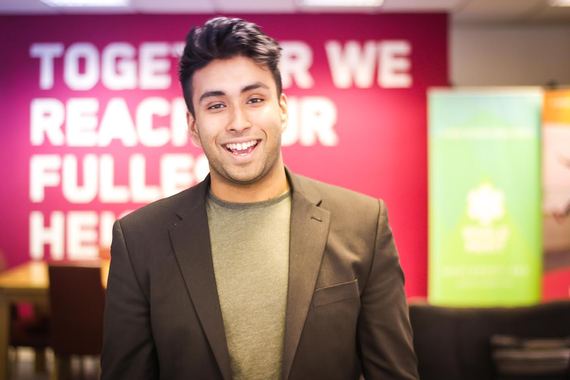 Who said being young means you can't be experienced? Minhaz lobbied his first MP aged just 10 years old and now at 18 he can count years of engaging young people in the big issues locally and regionally.
From speaking at the Dispatch Box in the House of Commons as a Member of Youth Parliament to coordinating just under 400 young people to attend the UN via the Merti360 programme - Minhaz has achieved so much. He's not finished there though. Minhaz has also been selected as the UK's official youth delegate to the UN summit. He'll be joining Takyiwa this September in New York.
Lucy Gavanah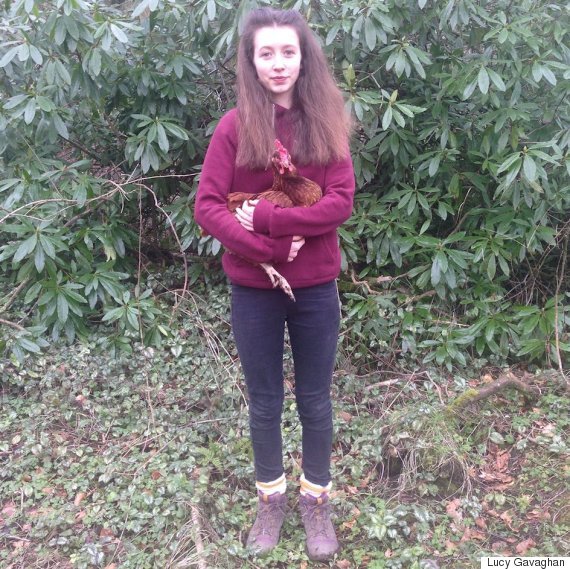 Animal welfare champion Lucy, 14 years old and from Sheffield, hit the headlines earlier this year after she persuaded supermarket giants Tesco to stop selling eggs from caged hens.
As reported by HuffPost UK, after writing several letters to stores proved unsuccessful she decided to start a change.org petition. She managed to get over 280,000 people to support the cause and after this victory, is now setting her sights on the UK's over major stores.
Jess Hardy & Samina Begum, Send My Friend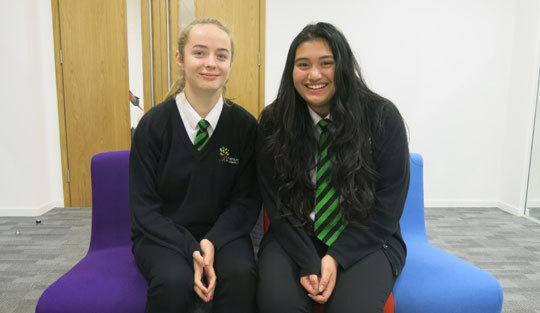 Jess and Samina, are both Young Ambassadors for the Send My Friend to School campaign, which is fighting for all children to have a quality education.
With the refugee crisis continuing to hit the headlines, they are passionately raising awareness of this issue in their schools and are inspiring others to do the same. Phenomenally, 400,000 young people have been reached across 4,000 schools - grabbing the attention of almost every MP in the country.