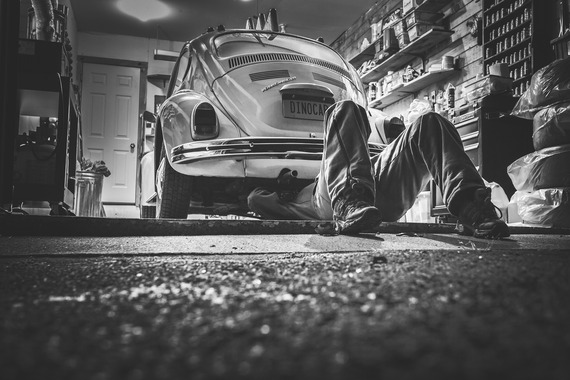 Photo credit: Pixabay
With heavy hearts The Husband and I have spent the weekend trailing around car garages. This is most unusual for us. Ask anyone that has ever sat in the back seat of our car and they will tell you that we are clearly displaying signs of having Stockholm Syndrome.
You see our beloved Renault Megane Scenic has been on its last legs now for well over a year, but we've still managed to push her through two MOTs and a couple of services. Who needs working windows when you can feel the lukewarm air of the now defunct A/C system gently wafting over you, with all the power of an eighty year old chain smoker with emphysema?
The Husband and I have been threatening each other with an upgrade since, well since my mother kindly sold us the Dynamique for mates' rates. She isn't sexy, the dog has urinated on the backseat more times than I care to mention, three out of the four windows don't open, the gearbox is on the way out and every time you stop at traffic lights you have to flip her into neutral and pump the clutch to get her going again. But she's ours, she's one of the family.
We can fit more into her than any car I've ever owned, take last holiday for instance:
-2 x 6ft+ adults
-2 x surfboards and surfing paraphernalia
-Week's worth of food and booze
-Luggage for us
-Luggage for The Dog
-The Dog
-The Husband's fishing tackle collection
-More booze
She's a marvel. And now with a little one on the way she would be ideal to ferry us and all the baby crap around in if it wasn't for, well, see above.
Which brings me onto our newest dilemma: should we buy a new or used car?
New cars
Did you know that the minute you drive your new car off the dealer's lot it will have depreciated by 11%? Mental. And that typically in your new car's first year that will increase to between 15-35% and up to 50% by its third year? At least we can rule out buying new.
Used cars
Which leads us then into the mind field that is used cars. Used car sales outweigh new car sales by 3 to 1 which amounts to nearly 40 million used cars exchanging hands every year, so it's not like we are alone in this, but it is a whole new world to me, and it's terrifying.
How do I know what to look for, or if I'm getting a good deal, when the only automobile knowledge I've accrued is through watching three middle-aged men, who should know better, doing donuts in places they shouldn't be doing donuts?
So how are we looking for our next car?
This is where the internet comes into its own with its plethora of 'top tips'. I've narrowed them down to my three favourites:
-Peer reviews. My mother swears by reviews, she won't buy anything unless she's hunted it down online and made sure it's passed the peer-review test.
-Valuation check. Most online used car sites I've found have a car valuation service to check that you aren't getting ripped off (my number one concern).
-Car chooser. If all else fails this HuffPost contributor has even found a site to choose a car for you based on your needs! Genius!
What do you think? New or used? Answers on a postcard... or in the comments below please!