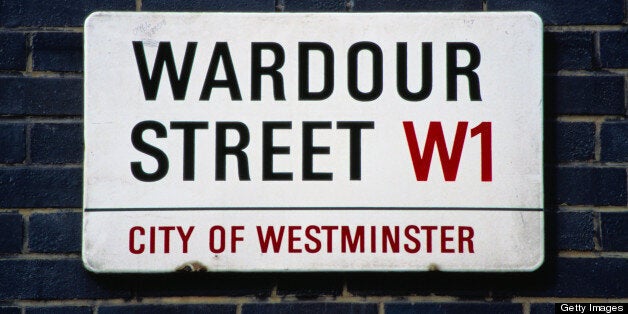 Growing up in India and living there for the first 26 years of my life, I have been privy to an idyllic, pre-satellite television life as well as the madness that came after. I was born in Wardha (Central India) and feel incredibly lucky to have lived around the sub-continent and get a first-hand experience of its immense diversity in many aspects. Thanks to my Anglo-Indian mum and Tamil Brahmin dad, we had a lot of early exposure to varied cuisines and food cultures, which opened my mind to the immense possibilities of food and cuisine.
My three siblings and I grew up helping our mother around the kitchen and we loved the aromas wafting through our home, fighting for the first tawa-paratha at breakfast or to lick the cake spoon (and bowl)! I can't say that I consciously knew I wanted to become a chef but many key aspects of those years steered me naturally towards it. I can certainly say that like for most chefs, my mother was my first inspiration.
As I was finishing school, the hotel industry was opening up in India in a big way and it seemed a very exciting, creative and unusual career. While at hotel school, I was campus recruited by ITC hotels and joined their Kitchen Executive Program. On graduating, starting off as a Junior Sous Chef, it was a thrill to test everything I had learnt at school into practice. The customer interface and being a part of a huge kitchen and operation, took learning to the next level. I was fortunate to start off as a Junior Sous Chef so that's not starting right at the bottom but the hours at work were tough, to put it mildly. I clocked incredibly long hours, worked really hard just like anyone else in the industry. The initial years of training and work were probably the hardest, but coming out of it, I recognize it as one of the best things I have gone through. I was also fortunate to have had solid stints at two of India's most iconic restaurants: Bukhara at the Maurya Sheraton (New Delhi), specializing in north-west frontier cuisine and Dakshin at the Park Sheraton (Chennai), celebrating the cuisines of four southern states of India.
I moved to London in 1999, to join the team at Veeraswamy, on London's Regent Street. The move to London brought with it some challenges. In India I worked in speciality signature restaurants in large hotels that had access to huge kitchen and staffing levels, which I realized was an unaffordable luxury in London. There was a significant mental shift, huge amounts of un-learning and re-learning so in a way it felt like starting all over again.
When I joined Tamarind as Sous Chef in 2001, Tamarind won its first Michelin star. A year later, the head chef moved and I was promoted as Executive Chef. Expectations were high to retain the star as we had just earned it and we didn't want to let go of it. That was one of the biggest challenges and retaining it for several years following, has been a very rewarding experience. I was the youngest Indian chef (age 29) to be awarded a Michelin star, which was a very proud achievement for me.
As a chef, I feel truly thrilled to showcase India's multi layered cuisine-ology to the world at large. More so, doing that in London, where people have embraced Indian cuisine as their national cuisine, makes it more exciting. Having said that, in a sort of cluttered market, you need to be astute about what to offer that would be unique, that would be successful and where and how to position your restaurant.
At Tamarind of Mayfair, our flagship brand, we offer Indian cuisine classics in a traditional form. The strong flavour profile, reflected in Tamarind's success, popularity and loyal clientele, is one of our collection's intrinsic strengths and we want that to be reflected in all our brands.
In 2011, we launched Tamarind of London in Newport Beach, California. While curry is considered a national dish in the UK, it has to still find its feet in the US. Our US venture feels like the right place at the right time. The market there is looking for quality Indian restaurants and we fit right in! The restaurant offers American diners a taste of Tamarind's Classics with a subtle balance of Californian influences to the menu. In its first year, Tamarind of London was awarded 'Best Indian Cuisine' at the 2012 Golden Foodie Awards. We are very confident that this will be the first of many upscale Indian restaurants to dot the US.
Zaika of Kensington was welcomed into the Tamarind Collection in November 2012 as the fourth brand in the portfolio. We are re-branding the menu shortly and are very excited with the take we have on Indian cuisine for Zaika. The new concept will be a Bar-bistro section as well as a Gastronomic section - a contemporary take on micro-Indian cuisines and would be quite different from our offering at the Tamarind of Mayfair.
In April 2013, we launched Imli Street (Soho), which celebrates our eclectic Indian street food repertoire. I jotted down all my foodie memories through my sojourns in India and started with that as my menu draft. For instance, during a road trip to Madurai, I tasted the Kola Urundai, (spiced meatballs) in an amazing roadside restaurant, Kumar Mess. During a fun trip I had in the backwaters of Alleppey, Kerala, our house-boat stopped at a toddy shop, we drank fresh toddy (a natural extract from the palm tree) and tried the Kappa-Meen (Tapioca Mash - Fish Curry) a Toddy shop speciality (by late afternoon the toddy is transformed into a potent alcoholic beverage). If you are with friends in Goa, sacking out in shacks all day, is almost a ritual. They serve a fantastic array of local food and some of our dishes are influenced by them. During my time in India, everybody travelled by train and it was such a heady experience - the food we packed from home, relishing several station specialties, hearing vendors sell/ yell about their food in a funny rhythmic way. Some would have an inventive tune; some were so fast you could hardly catch what they were saying. One of my favourite micro-cuisines and a regular feature at home is Indian-Chinese, so of course I had to include that. Drawing from those initial wonderful experiences, I embarked on an extensive research phase, which helped me break down the overall street food theme into fun and interesting sub-themes. There are also several urban legends in the menu and every dish on the menu has a great story to tell.
The four restaurants of Tamarind Collection have their own individuality in concept, menu and brand identity. We are in an exciting stage of creation, learning and being inspired. As the Indian adage goes, 'Yatra hi Manzil hai'- 'the journey is the destination'. It has and continues to be an incredible ride!
Imli Street, 167-169 Wardour St, London, www.Imlistreet.com