It's easy to reel off London's most notorious landmarks: historic, imperious Big Ben; the London Eye, with its iconic silhouette and unbeatable views from the top; the Houses of Parliament, standing firm over the bustle of the city which remains one of the world's most popular tourist destinations - but every quarter of London hides a world of inspiration, from buildings with astonishing heritage, to tucked-away museums and unexpected sprawling parks. Here, award-winning souvenir shop We Built This City's community of artists and designers share their insider tips for a fresh perspective on their creative capital...
Novelty Automation | Robbie Porter
Nestled in central London's Red Lion Square, Novelty Automation is a mesmerising world of coin-operated machines borne from the 'unlikely combination of industrial automation, 18th century history, cartoons and automata'. Once ubiquitous, arcade machines are slowly disappearing from public view altogether, but Novelty Automation brings together a cluster of playful machinery so unexpected that a few hours here could prove to be the most surreal afternoon you've spent in the city. Award-winning artist Robbie Porter, known for his stylishly off-beat illustrations, summarises the experience as "So weird. Lots of token operated machines that do all sorts of bizarre things - from being frisked to controlling a nuclear reactor. I've never seen anything like this anywhere else."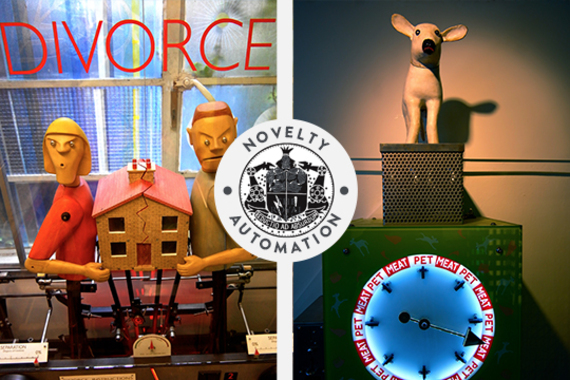 Photo credit: Novelty Automation
The Horniman Museum | Supermundane
Celebrated artist and typographer Supermundane's pick for a perfect off-duty day is South London's The Horniman Museum. "Such a great museum with a room full of stuffed animals, another with hundreds of musical instruments - it even has an aquarium! The gardens are lovely too, with views over London and a mini zoo featuring alpacas sporting funny haircuts. I even spent a year learning to play Gamelan here, but that's a whole other story."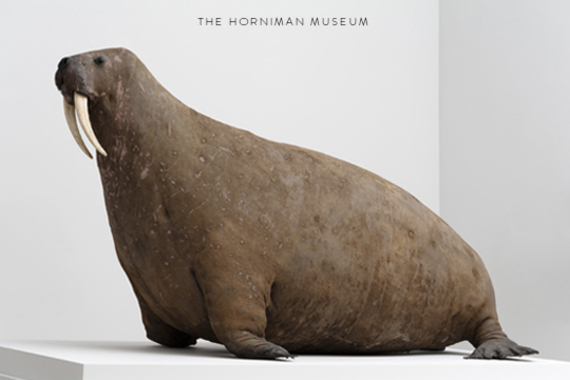 Photo credit: Walrus by Dani Tagen, The Horniman Museum
The Monument | Trafford Parsons
Multi-disciplinary street and studio artist Trafford Parsons' out-of-the-ordinary choice for London is The Monument, which goes against the grain of traditional commemoration of monarchy or military and celebrates London's 'ordinary lives'. "Built in the time of the rise of our democracy, the civil war and reformation, this tower was contemporary to great change, and still stands witness to what we're up to to today. Monument connects us to our past, present and future. It offers a truly artistic experience: you get to climb to the top, and be part of the tower, you see what it sees - the changing view of London. It becomes part of your story."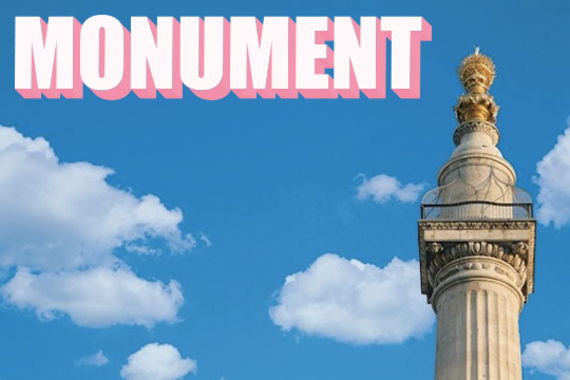 Photo credit: The Monument, City of London
Grant Museum of Zoology | Scout Editions
Another museum takes the top spot for Pui Lee, from design collective Scout Editions. Pui loves the Grant Museum of Zoology for its 'small but very special' feel, showcasing thousands of species from the animal kingdom. "The museum is like a library, full of Victorian display cases of preserved species. I love it: it feels hidden, like you've stumbled across someone's private collection." Tucked away near Goodge Street, a visit to the Grant Museum will prove a great way to liven up a humdrum midweek lunch hour if you work around the city centre.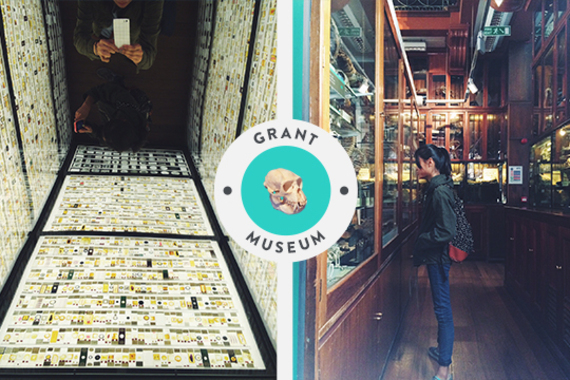 Photo credit: Pui Lee
God's Own Junkyard | Daisy Emerson
Daisy Emerson is an illustrator and sign-writer. Her choice for a city visit is the eminently Instagrammable God's Own Junkyard based in Walthamstow. "It's a haven of amazing neon loveliness! Even on a miserable day, stepping foot in here is like escaping normality. It's quite a spectacular place if you love signage and light, which I do. Every time I go I feel hugely excited and inspired."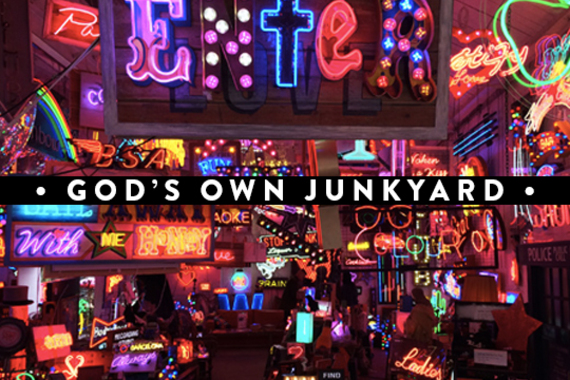 Photo credit: God's Own Junkyard
Spitalfields | Rude
Hailing from Stoke Newington, Rude are one of London's most exciting design duos who paint the town all sorts of colours thanks to their prints, stationery and murals. Their tip-off stays true to their artistic form - Spitalfields, a historic heart of creativity: "We opened our first shop here fifteen years ago, with our work inspired by gritty East London and the street art scene. It's an absolute must to pop here on a Sunday and experience the market and surrounding shops."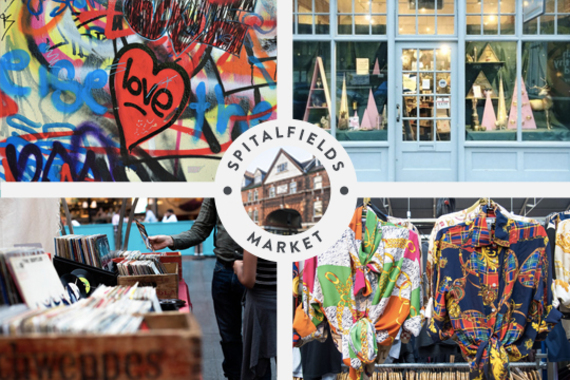 Photo credit: Old Spitalfields Market
Primrose Hill | Jayson Lilley
When it comes to green spaces, forget Hyde Park - painter and printmaker Jayson Lilley favours London's Primrose Hill for a five-star sit down and a survey of the awe-inspiring landscape. "It's the absolute best spot in London to see all of my favourite landmarks... From Crystal Palace Transmitter on the far right, Battersea Power Station, The London Eye, BT Tower, The Shard, St Paul's all the way over to Canary Wharf. And the best thing is, it's all free!" Sounds like the perfect way to kill several sightseeing birds with one stone - and if it's sunny, bring a picnic with you and stay all day.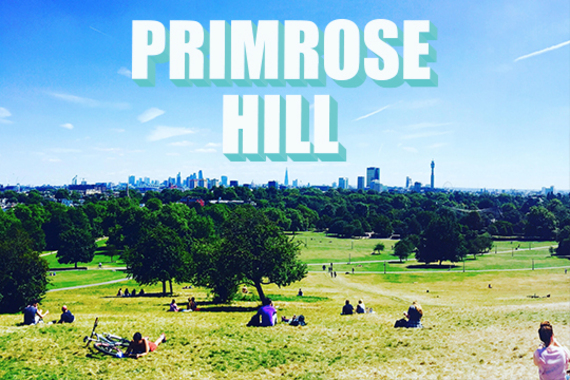 Photo credit: Jayson Lilley
Inspired to see a little more of what the city has to offer?
London's creative community share more of their tips at:webuilt-thiscity.com