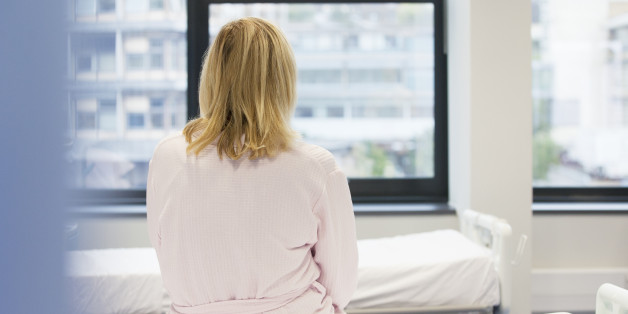 Compassionate Eye Foundation/Natasha Alipour Faridani via Getty Images

Growing up with a mental illness, I often felt torn between two people. One was "Public Me" and the other was "Private Me". Public me was the quirky manic pixie dream girl. The friend, daughter, student, sister and over-user of hashtags and social media who everyone thought I was. "Private Me" was different. Much like the story of Spiderman, I found myself battling my own personal villains. And I had a lot of personal villains: self-hate, anxiety, body issues, an eating disorder, depression, suicidal ideas, etc. I was always told that these are things you don't bring out in public to protect the people in your life from your feelings.
Like anyone with dual identities, I could only keep my two lives separate for so long. Eventually, they started to mix and I became someone my family, friends, teachers, and even myself didn't recognise. It felt like I was losing to my personal villains and began to think there was no place on earth for a superhero that couldn't save the ones she loved from her villains. So, after many lost battles of trying to keep my mental illness hidden away, I tried to take my own life.
It wasn't until a few days into my stay at a local hospital that I met the woman who changed my life.
She was a patient in the ward, an older lady, who had been creepily looking at me for a few hours. She came over to me and said: "From one crazy person to another, you will need this", she then put a necklace in my hand and wandered off. The necklace was a simple silver chain with one charm on it that said "hope".
With this simple action, she showed me that people with mental illnesses are human. That even though she was sick, she connected with me and helped me by giving back exactly what I lost. Hope, that I could be a good person, that I could be an important part of society.
In that moment I saw a women, the world had deemed as not useful, save my life. It gave me a perspective that maybe my life was worth fighting for. And like a lot of suicidal folks, I picked something to live for - to see my sister graduate from high school. I decided to myself, that come hell or high water I would make it to that day. It wasn't easy - it included firing therapists who didn't work, meds that didn't work, and therapies that failed me - but I got there.
I soon realised that asking people with mental health issues to hide their struggles was like asking Superheroes to fight off the worst bad guys with no weapons or super powers. That support, love, and treatments are our weapons and superpowers. The woman in the hospital showed me that everyone living with mental illness is incredibly strong, and strength is never something we should hide. It is something we should celebrate.
I read something recently that spoke about how staying alive while suicidal is the most unselfish thing you can do. And for me, it was true. At first I didn't keep living for myself - I lived for my parents, sister, and to help show the world the impact mentally ill people like my necklace lady could make.
Unfortunately I never saw her again after she gave me that necklace - she was released back into community care not long after she helped me. I would love to speak to her again, but I didn't even know her real name. I'd love to tell her how she saved me and changed my life forever.
Now that I speak openly about my journey, conference organisers often ask me to talk about my mental health in the past tense. There are so many huge positives to being the a mental health superhero - like having a TEDxTalk and being featured on MTV - but the truth is that mental illness still affects my life, I have amazing days and terrible days. Yes, some days are TV appearances, kicking butt at work and laughing with my friends. Other days, I binge eat all my feelings and think about suicide. I share these experiences to show people that you can be both: an advocate while struggling, successful and depressed, imperfect and inspiring and a role model, while still trying.
While reading this, I hope you've realised that you don't need to be completely recovered to have a voice for change and a valid story. More importantly, wherever you are now, you are awesome!
Life Less Ordinary is a weekly blog series from The Huffington Post UK that showcases weird and wonderful life experiences. If you've got something extraordinary to share please email ukblogteam@huffingtonpost.com with LLO in the subject line.
Useful websites and helplines: