Art and architecture are two interdisciplinary fields. Linked by their love for aesthetics and form, these practices share many unmistakable similarities. Modern architecture possesses a very sculptural quality, and just like art, is open to interpretation, subjective opinions and the imagination of the viewer. To both of these disciplines, a landscape is important. Not only in terms of topography, when speaking about architecture and engineering, but also because if available, an architect will always attempt to frame a stunning landscape before any other design consideration. From within the confines of a house, the designer will seek to create an incredible juxtaposition between internal and external spaces.
But, before architecture learned the importance of 'framing a landscape', artists such Monet, Cezanne and Matisse were already capturing the beauty of landscapes and sceneries from around the world. A breathtaking landscape, to designers, artists and architects alike, is something to be cherished, and never to be ignored. The beauty captured in a scene of rolling hills, sparkling turquoise waters or a lush forest cannot be denied.
Humans are naturally drawn to a view; it is very often one of the most important features listed about a hotel room or a holiday rental. It is also a huge driving factor in the sale price of a house or apartment. Buzz words such as 'Outstanding city views' or 'Immerse yourself in nature' are commonly used by real estate agents to set the scene, and to help lure potential buyers in search of the perfect home.
We have collated a list of 6 homes with access to some of the best and most coveted views in the world. From rocky mountain retreats to the sparkle of city lights, we will take a glimpse of both the inside and out of these properties, and learn the true meaning of the Spanish phrase 'Bellavista'.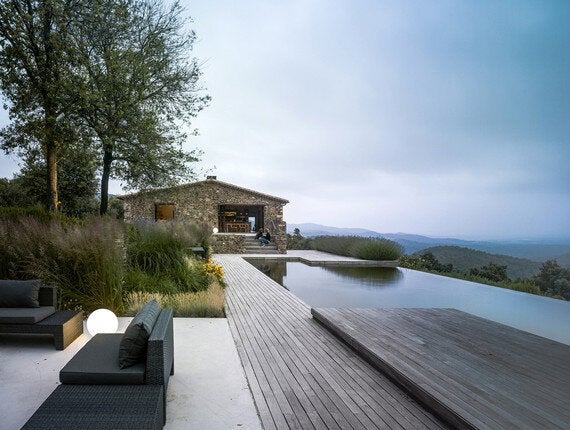 Villa CP - Zest Architecture / homify.co.uk
Located in the north east of Spain in the Catalan region, we find a home that combines sustainability, a stunning view, and an incredible grasp on vernacular architecture. With a view over the Mediterranean Basin and the Medes Islands, this area hosts plantations of Oak and Pine trees. An extensive restoration project was completed on the villa, ensuring that the property blended seamlessly into its natural surrounds.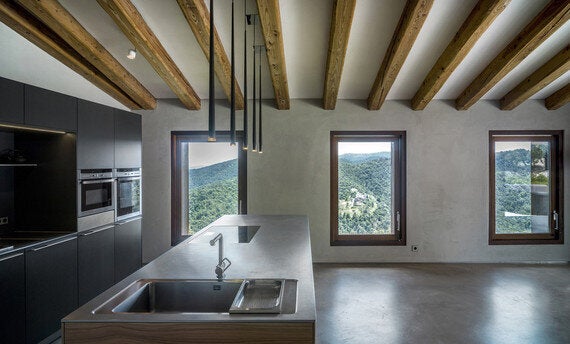 Villa CP - Zest Architecture / homify.co.uk
It was also important to both owner and architect that the spirit of the existing villa was captured. Situated in a truly idyllic landscape, this is the perfect retreat away from city life; employing history, local trade and creature comforts all at the same time. Despite its stately and stony appearance, this home characterises serenity and tranquillity to the very best of its ability.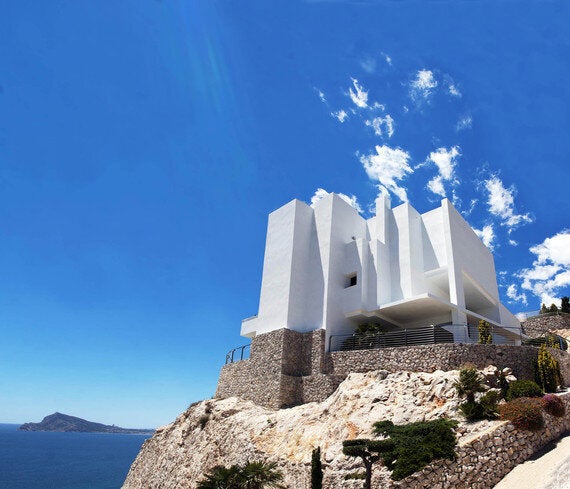 La Perla del Mediterráneo - Spainville Inmobiliaria / homify.co.uk
Also located in the Mediterranean, yet sitting within a completely different scenery, you will find this incredible home titled "The pearl of the Mediterranean". From these photographs, it is not hard to see why it was given this name. Situated upon a mountain, just like a diamond atop a ring, this home combines sheer scale and bold modern design, all with a view that is simply to die for.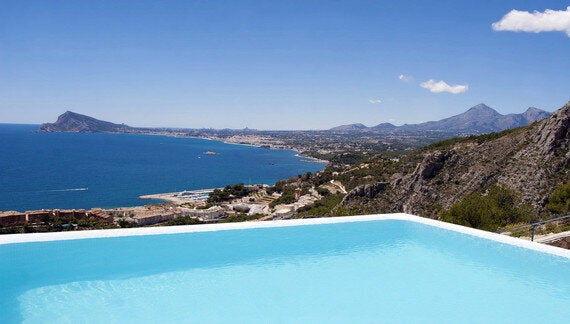 La Perla del Mediterráneo - Spainville Inmobiliaria / homify.co.uk
Situated in one of the most exclusive locations in Costa Blanca, in the Alicante region of Spain, this area is known for luxury properties with million dollar views. Towering over the coastline, the architects have made sure that where ever you look, and after whichever corner you turn, the view will follow you. So, whether from inside the living room or respite of the swimming pool, the best part of the Mediterranean will be firmly within your line of sight.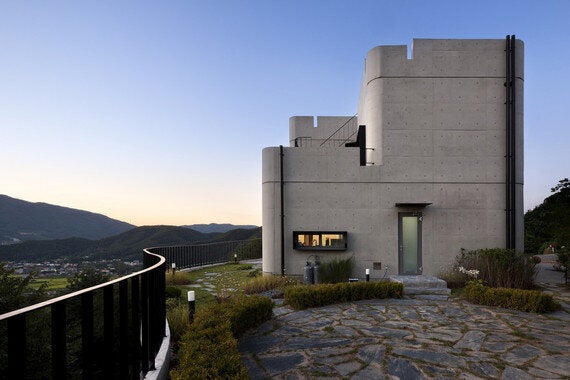 A House On The Cliff - Studio_GAO / homify.co.uk
Stone fortresses and castles were the norm during medieval times, but did you ever consider that you would find one located just a few kilometres from Seoul? In this unusual environmentally friendly home, a birds eye view over the rooftops and greenery of the busy South Korean capital is visible.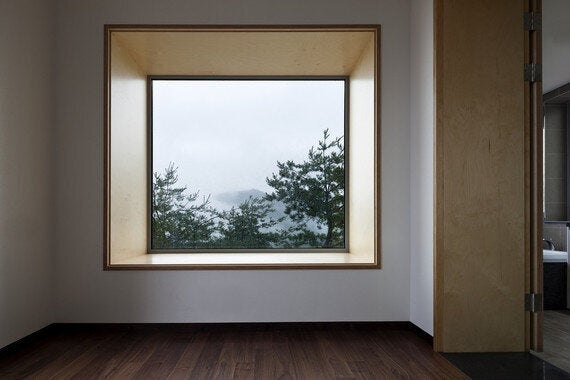 A House On The Cliff - Studio_GAO / homify.co.uk
In this instance, the architects have chosen to frame the landscapes via a series of large recessed glass windows, making the view look as through it has been captured inside a wooden picture frame. With the artistic brush of Mother Nature, the occupants can see snowcapped mountain peaks, the tops of trees, and weather permitting, a mysterious veil of fog - a veritable floating castle in the sky.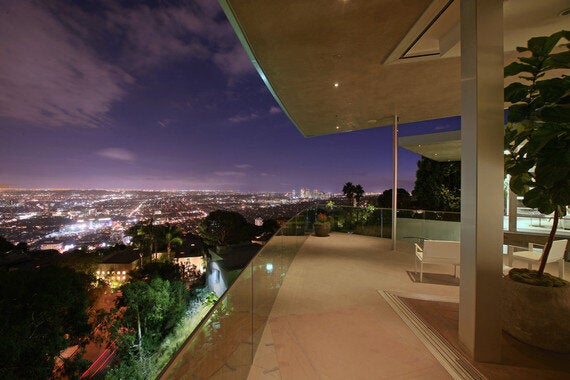 Blue Jay Way - McClean Design / homify.co.uk
This home has access to glittering views over the Sunset Strip in Santa Monica. Home to many of America's elite, the visible landscape stretches from Los Angles all the way to Catalina Island.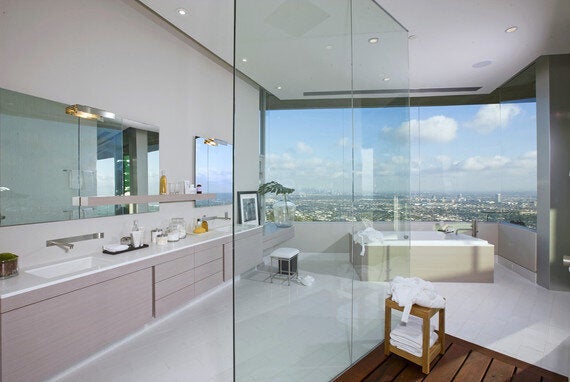 Blue Jay Way - McClean Design / homify.co.uk
From virtually every angle, the prized scenery is in view, reminding the occupants that although they are inside their temple of relaxation and calm, that the hustle and bustle of modern city life is still down below. Whether you want to fall asleep or raise a glass to the ever-present shimmer of skyscrapers, this spectacular view is highly sought after and coveted on a world-wide scale.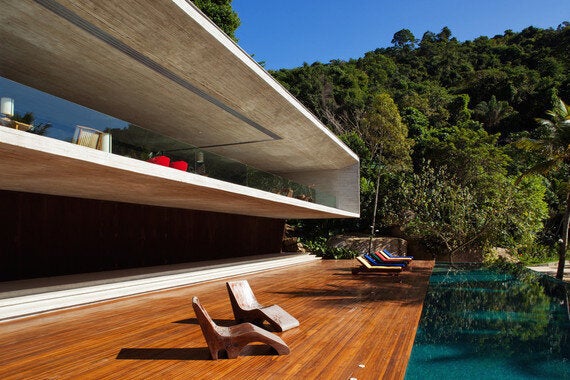 Paraty House - Studio MK27 / homify.co.uk
In the state of Rio De Janeiro, you will find the small colonial town of Paraty. Known explicitly for its natural beauty and extensive shoreline, Paraty was an ancient port for the traffic of gold, as it stands between two rivers inhabited by indigenous tribes. Presently, this prized location is one of the most famous tourist destinations in Brazil. Located on one of the most beautiful beaches in the area, and under the shadow of a mountain, you will find this work of modern architectural ingenuity.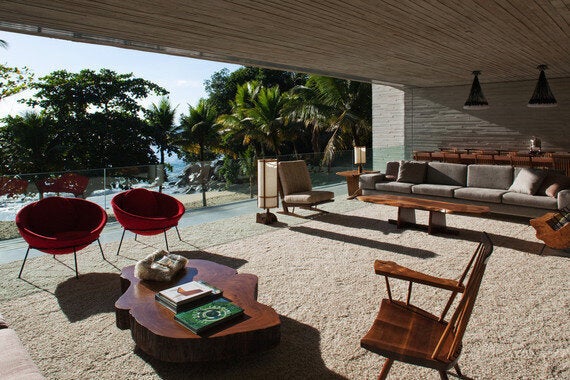 Paraty House - Studio MK27 / homify.co.uk
Configured to match the terrain, two concrete blocks of pure geometry mould into the Brazilian coastline. These photographs are an eloquent explanation of the property, showing off not only the intriguing form of the home, but also the luscious and rocky landscape that engulfs the house.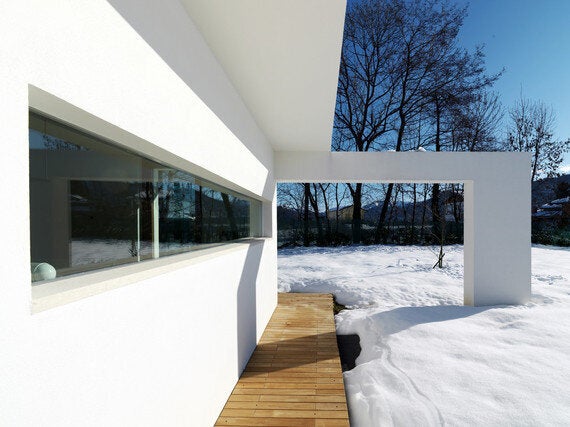 Horizontal Space - Damilano Studio Architects / homify.co.uk
We've seen city views, tropical paradises and endless shorelines, and so we've chosen to finish this selection on a high - geographically speaking. In the Piedmont region of Italy, nestled into a mountain range, you will find a treasured alpine town called Cuneo. Sharing borders with France, Cuneo boasts absolutely stunning views of the Alps, and is home to a world famous area for recreation and winter sports.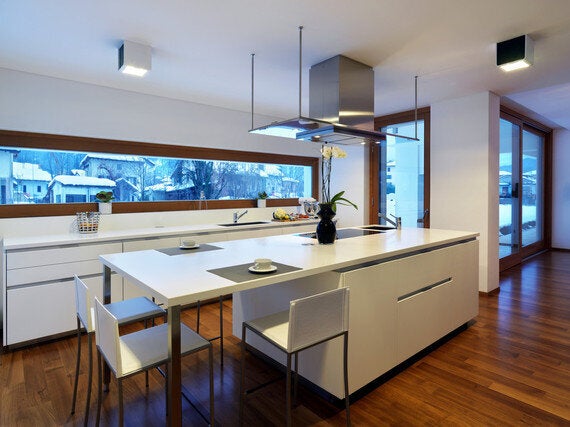 Horizontal Space - Damilano Studio Architects / homify.co.uk
During the snow-filled winter months, this property virtually disappears into the landscape, thanks to its sleek horizontal design and stark white render. The geometry of the building allows the outside view of this quaint ski-town inside, through the clever positioning of wide glazed openings. The outside landscape resembles a quintessential ski village; showing off the homes in the area with their pitched roofs and chimneys.
Whichever one of these properties makes your heart race, we are sure that you will leave this page feeling either green with envy, or ready and waiting to open a new tab and book your next holiday.