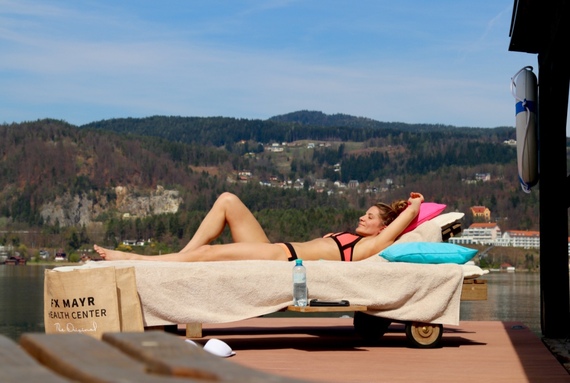 The world has changed considerably in the four decades since The Original FX MAYR Health Centre, on the banks of lake Marie Worth, first opened its doors. Some would argue this change has been for the better, whilst others would disagree. I, for one, am grateful that while the world has rushed by, The Original FX MAYR has remained delightfully frozen in time, presenting a lo-fi approach to detox and reconnecting with your healthier self.
Unless you've been hiding under a rock, you'll know that much ado has been made lately as to the importance of gut health for overall wellbeing. The foundations of the Original Mayr are built on the teachings of Viennese doctor Franz Xaver Mayr who developed 'The Mayr Cure' in the early 20th century. He believed that gut health is the key to health and longevity. Now extremely popular amongst a deluge of A-list celebrities - the Mayr clinic treats a range of health issues - from stress related burnout, insomnia, allergies, immune system deficiencies, diabetes and hormonal imbalance. The philosophy here is simple: good digestion equals good health and healthy nutrition is the key to preventing illness, obesity and disease.
Many have adopted the Mayr "Cure" in their establishments, such as the relatively new Viva Mayr chain, but The Original FX MAYR Health Centre, is just that - the original. It is the pioneer, the grand daddy, the founder; the flag in the sand of medical spas. And it is here that the famous cure began to reach a worldwide audience 40 years ago and has kept them captivated ever since.
Aesthetically the Original Mayr may not be as sparkly and high-spec as its newer counterparts, however this no bells-and-whistles approach is part of its charm. It feels just like home, a cosy alpine lodge to be exact. When you walk through the door, it's as though you have come home for a Christmas family reunion. The reception is low key and the staff are positively delighted to see you. They become family for the week (Lord knows you need smiling friendly faces when you're handed broth for dinner.)
Personally, I had come to give my system a rest after a crazy 3-month work schedule during which I had gained 7lbs, was exhausted both in body and mind and had become dependent on caffeine. During my first appointment with my designated doctor - the thorough and informed Dr. Karin - gave me a probing interview about my health and then continued the probing, this time in my stomach and liver. In doing so she could tell if there was distension or misplacement of organs. An analysis of my urine and blood informed her of a few things I needed to address during my stay. Thankfully nothing too extreme was needed and I was prescribed a menu with no dairy, gluten or meat. I found myself never really being hungry. This was down to chewing my food numerous times and focusing on what I was eating, allowing the nutrients to be absorbed. Dinner however was a different kettle of fish (or lack thereof) as it was a bowl of broth each night. Some guests were on a broth-only diet for days, dependent on the level of their ailments. So I counted my lucky stars and slurped my broth gratefully.
At the clinic you can opt for as many or as few treatments as you like: anything from a session with Hans Peter the shiatsu genius, to an IV drip with vitamins and minerals. Should you feel a burst of energy, there's a garage full of bikes to get out and explore Lake Worthsee. For a less vigorous adventure - there are pedalos at your disposal to explore the lake on and forest walks guided by a huntress and her dog.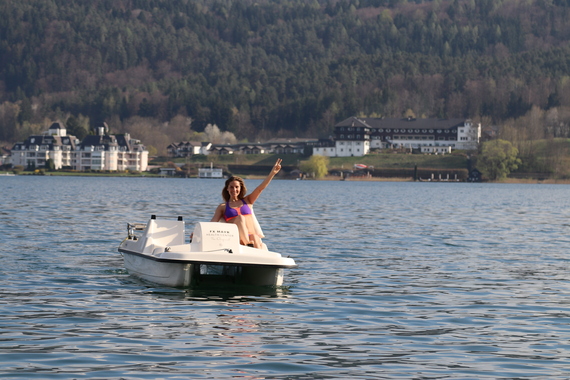 The philosophy here at The Original Mayr Clinic is simple. There are no expectations - except that you make the effort to cure yourself. There are no men in white coats forcing you do anything you don't want to do or to buy any extra treatments. You come, you cure and you leave. The Original FX Mayr Health Clinic has retained a sense of honour and caring for its patients (guests) which many others that have come since seem to have forgotten about in lieu of making money. By the time I left, my abs had made a most welcome re-appearance. And having finally quite caffeine (and slept for an entire weekend as a result) I had regained my natural energy. Not only was my system awake and alive again, but I had a completely renewed sense of self.
Photos: Julian Okines