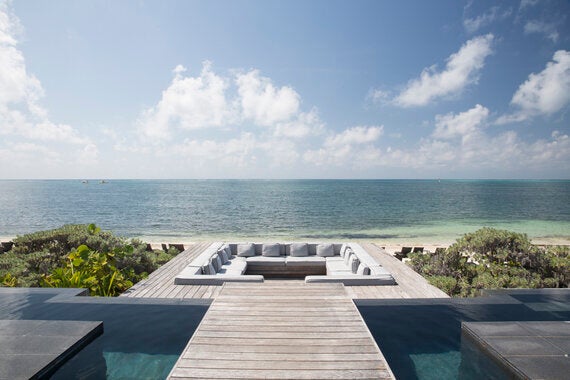 The conception vacation: If you want to boost your chances of conceiving, naturally or otherwise, book a holiday. There is some science behind this claim; Hotels.com ran a survey which found that 18 per cent of British women conceived while on holiday, that's a fifth of new mamas getting pregnant while getting a tan. And another survey released in 2015 revealed women undergoing cycles of fertility treatment found a dose of sunshine could boost the likelihood of a baby by as much as one third. Scientists said the effects could be caused by the hormone melatonin and Vitamin D, both of which are fuelled by sunshine. So, if you want a conception vaycay, I'd recommend NIZUC Resort in Mexico, which I visited earlier in the year and has all the prerequisites for a sexy baby-making holiday: gorgeous rooms with massive beds and private plunge pool, spa offering couples' treatments, seafood restaurants, cabanas for chilling in together on the beach and long, hot sunshine-filled days and balmy nights.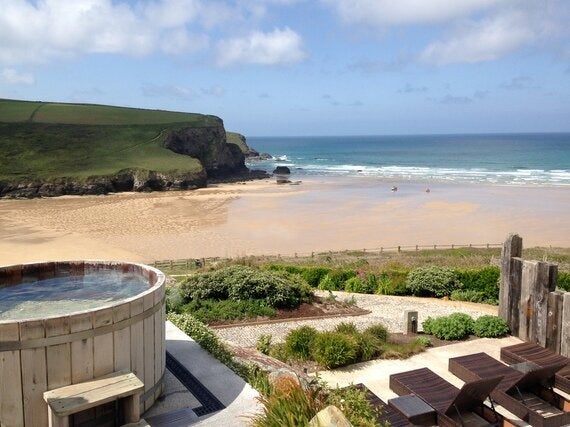 The babymoon: Having a holiday before you give birth has become a thing. Babymoons - a holiday with your partner or friend to chill out before the birth - have caught on with more mums than ever opting to get some rest before it's nappy-changing time. A month before the birth of my second child, Sol, I tested out a babymoon at The Scarlet Hotel in Cornwall - doctors recommend you don't fly after 37 weeks, so choosing somewhere in the UK was a no-brainer. The three-night package included the Pregnancy Journey, a series of treatments put together with the help of Pai, an organic skincare range, and each is heavenly if you've been walking around for months with an extra stone or two. The gentle body scrub reached areas I hadn't been able to exfoliate for a while, meditation ended with me having a little cry (I blame the hormones), and a massage, scalp massage, facial and body wrap for bump left me feeling rejuvenated and ready for action. A yoga lesson was also included and helped me connect with my bump properly for what felt like the first time (I found there's less time for naval gazing, literally, with your second child). The highlight, though, was sitting in an al fresco hot tub (they turn the temperature down) overlooking Mawgan Porth Bay in sparkling May sunshine, chatting to my partner about the excitement of meeting our new baby. Expensive? Fairly at £592, but it was worth every penny and some delicious breakfasts, lunches and a three-course dinner are thrown in too.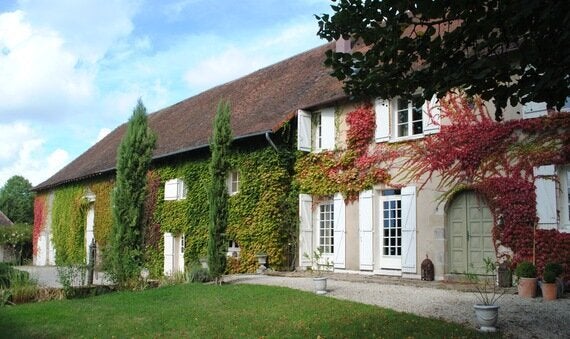 The post-natal retreat: You're recovering from giving birth, are permanently tired and have NEVER felt more in need of a holiday. Only a normal holiday isn't going to cut it any more. Suddenly high chairs, baby gyms, blenders and cots are more important than an infinity pool and rooftop bar. Step forward the genius &Breathe post-natal retreat which takes place in a renovated 18th-century manor on the edge of pretty village in Limousin, France. I visited with Sol when he was 12 weeks' and found it's easy to reach; UK to Limoges is just a 90-minute flight (though Eurostar and driving are also popular options), and from there it's a 45-minute transfer. Run by husband and wife team Bryn and Clio, La Jugie is the classic French escape of your dreams - shutters, wood floors, a big barn, acres of garden - and after the arrival of their daughter, the couple realised its potential as a post-natal retreat, alongside the usual yoga and cookery getaways.
Designed to help new mums (and dads) get back into the swing of things exercise-wise while bonding with their baby, they run post-natal retreats that are a clever mix of exercise, chill time and home-cooked meals and I left feeling refreshed, healthier and pampered. Mums get a couple of classes a day with fitness instructor Caroline Bragg, who teaches everything from stretching to fun baby bounce (exercising with your baby in a sling). There's room for ten guests (five couples) and it's easy to befriend other parents going through exactly the same things you are - it's therapeutic to come down to a breakfast (made for you) and get never-ending sympathy if your baby hasn't slept through and to pick up some tips too. Best of all, you can travel (quite) light as cots, high chairs, baby gyms and monitors are all provided. The next seven-day &Breathe post-natal retreat at La Jugie costs £1500 per family and takes place from 25 June to 2 July, 2016. To book email hello@andbreathepostnatal.com.

The one-year escape: You've made it to 12 months and your little one is now crawling or cruising around the furniture, bumping their head all the time and eating unfathomably large amounts of food for one so small. It's time to go on an adventure. The best family-friendly hotel I've found in the UK so far is Bedruthan hotel back in Cornwall. This is somewhere I genuinely felt relaxed taking a baby and a three-year-old. A place where they're allowed to make noise, eat a bit messily, play, be silly and generally have an absolute blast. The Scandi-meets-Cornwall design is cool and will appeal to parents who haven't lost their sense of style just because they've reproduced and the bright splashes of colour look good rather than like a set of CBeebies.
The list of things I liked about the hotel is lengthy: the pool (it's warm so you actually want to spend time in it, joy!), a really good outside play area with ship and coastal views, lots of equipment like prams, slings, cots and sterilisers on-hand, a quality kids' club (there's two hours' of free childcare per day) and the children's high tea between 4-6pm in the Wild Cafe, which is just £7.50 and includes fruit and veg snack pot, main courses like freshly cooked spaghetti bolognaise and a choice of desserts (there's a babysitting service if you want to dine later in the posher The Herring restaurant). Family rooms, with a king-size bed (big enough to accommodate any late night visits from small people) and two children's beds are clean, bright and cheerful with fabulous sea views. Baby and toddler breaks from £747 (includes £30 voucher for adults to spend on food daily) and complimentary babysitting one-night.