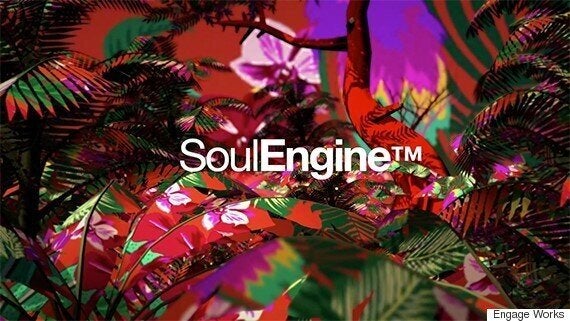 E-commerce has forever altered customer expectations, but now it's bricks and mortars changing the way we engage with brands. From engineered serendipity to personalised environments, new technologies are giving retailers the opportunity to deliver exciting, unique, and sharable experiences you can't get online or in an app.
Expect to see 'Virtual brand corners' popping up at a mall near you. Customers can go to a physical store, try things on, feel materials, speak to a stylist, and in addition, use augmented, virtual, or mixed realities to access the same options offered online plus more, including customisation, virtually trying on out-of-stock items, visiting the runway, or shopping next season's looks. Currently being trialled in Milan locations, E.L.S.E. Virtual Retail Platform offers 'No stock retail', combining A.I. with AR to create bespoke, made-to-order designs. Adidas' Knit for You pop-up in Berlin is another example of e-commerce influencing bricks and mortars as they seek to replicate instore the success of online sales due to customisation. At the pop-up you get a body scan and design your own look, which is then made for you within hours so it's ready-to-wear, all for €200.
The convenience of shopping any time online can be a convenience of the High Street too through Shoppable Signage. Intaglow's interactive life-size holographic units not only stop people in their tracks, but also integrate with payment systems for out-of-hours retailing. Allowing brands to be 'Open 24 hours', DARE TO DIFR's software lets you interact with products, customise and shop from your mobile, without having to scan QR codes or download any apps, increasing convergence from 0 to 12% during a recent installation for Vans.
By combining the right data and the right messaging at the right time, retailers can provoke a feeling of serendipity, increasing the likelihood of shares on social media and customers proceeding to purchase. Responsive Facial Recognition technology combined with signage gives us a whole new avenue of personalised engagement that has never existed before. Brands can use digital displays as a pair of eyes to target passers-by in more attention-grabbing ways, creating the illusion of live interaction through engineered serendipity. GMC used Quividi smart sensors and facial detection to create 30 film clips that result in 200+ interactive sequences that respond and activate based on real-time analytics of the audience. In addition to approximate age, gender and emotional levels, the signage can also detect relationships, like a mother with her son, and tailor the interaction to reflect this, as well as recognise when someone comes back for a second look.
Using digital solutions to completely transform and customise whole environments is another new way to create magic that attracts and inspires. Platforms like Engage Work's SoulEngine make it easier and more cost efficient than ever to change the entire look and feel of a store, inside and out, with the touch of a button. Monsoon and Accessorize's signage at their flagship stores in Westfield White City bring together the physical and digital with 'living canvases' of generative art that reflect the clothes on the mannequins in the windows. Retailers can use these solutions to change environments on a whim depending on time of day and audience, giving people reasons to keep coming back. Gentle Monster, an eyewear brand from Seoul, turn their locations into pop-up sets of immersive, multisensory art installations that get completely changed every 25 days. They have taken the focus of their stores off products and purchase, and chosen instead to concentrate on adding value to their customers' lives by providing memorable and shareable experiences like no other.
New technologies, digital solutions, and innovative strategies mean more ground-breaking opportunities to gain new customers, but experiential retail also does something more powerful than physical and digital retail combined. Brands now have the chance to use their store experiences to create the kind of excitement and buzz that starts to form a community, vibe and culture, and this is the secret to building longevity into brand relationships.
Related