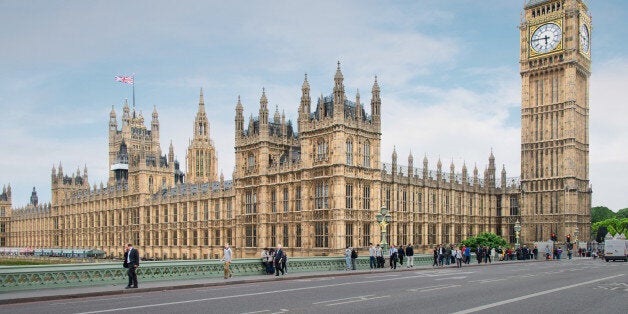 When I was 18, I couldn't decide who to vote for. Thankfully though, my mum came to the rescue. She handed me the leaflets of each party and said 'read these, and vote for what you believe in'.
I chose the Green Party in what, at the time, felt like a fairly unimportant local by-election. But the advice to vote for what you believe in was some of the best advice I've had - and I've never looked back.
Over this past month I've had daily reminders of how much the Green Party matters right now. We stood united against renewing Trident - the only Party in England to do so. I have spoken to young people opposing the Government's planned tuition fee hike. I have spoken to some of our hundreds of new members outside Parliament while Caroline Lucas stood up in the chamber and made the case for a voting system that gives people a real voice in our democracy.
And I've ensured the Greens have led calls against the horrendous treatment of migrant workers when Byron Burgers tricked employees to a 'training session' where they were then arrested and deported. The Greens were the only major party standing up to this.
We're a party of peace, of social justice, and of real democracy - all of these things have been shown over this past few weeks.
It's no exaggeration to say that I feel proud every day to be the Deputy Leader of this movement - and proud to be re-standing this summer.
But being part of the Green Party isn't just about our policies - it's also about the way we do politics. In the last two years, I've met members across the country - from Leeds to London, Durham to Dorset - and become more convinced than ever that the party's strength lies in each and every one of them.
In fact, I think the main job of being deputy leader is to empower our members to change communities and build hope - and it's the part of the job that gives me the most joy. But I think it's time that we provide better support to our members and give them greater resources to build the party from below.
For a start, that must mean giving more support to the Young Greens. Our young members make up around a third of our total membership, yet they have no dedicated staff member and far too little financial support. We need a leadership that will fight for that change.
Our regional parties also need the strongest possible backing from the leadership team, as I've been doing this past two years - from supporting council by-elections to speaking on local and regional media, visiting over a hundred local parties and talking to meetings and rallies up and down the country. It means working towards more ensuring every region has a dedicated Campaigns Coordinator so that we're ready for the next election - which may come sooner than we think.
Ultimately, the Green Party is only as good as the message we're getting out to the public - and that means using what platforms we have as a party to their fullest extent, and, with an often hostile media, doing our utmost to ensure all of us are spreading the word. And that, I hope, is where I come in. It's my mission to redouble efforts to connect what we're doing on a national level to actions for local parties.
We are still too London-centric, and often simply not good enough at consulting, informing and equipping the activists working incredibly hard on the ground in local groups across the country. As someone from Wales I know these concerns - and want to build on my work to make sure every region's voice is heard loud and clear.
In the two years I've been deputy leader I've been a Green voice in the media, traveled across the country to rallies and local party meetings, and built vital links with other movements, from working with the People's Assembly to setting up Another Europe is Possible. But I've also learned a great deal about the challenges we face as a party - what we do well, and what we can and should do better.
This is a time of huge uncertainty in politics, but also the opportunity for the Greens to lead. To do this, we need people at the helm with real experience and understanding of the party, as well as the vision and practical ideas to drive us forward - in sync our tens of thousands of members.
We've achieved so much this past two years - from securing our highest ever vote share in the General Election to cementing the Green Surge as a lasting legacy for this party, and raising our profile in every debate. British politics is in turmoil at the moment, and often feels like it's a dark place to be. As a young woman, I know that first hand. With so much in the air - particularly after Brexit - the Greens are needed more than ever. Because we are, after all, one of the few stable bastions of hope.
There's so much at stake. But I hope members will entrust me to continue the crucial work of growing and strengthening our party in the pivotal months and years to come.