November 15th 2016 marks the launch of the World Breastfeeding Trends Initiative (WBTI) report in the UK. This report seeks to examine how well breastfeeding is supported in a country, through measuring 10 key indicators that are known to help enable women to breastfeed. These include elements encompassing policy (such as ensuring a national policy and coordination of services), training (educating all layers of the workforce to be skilled breastfeeding supporters) and education (providing all women with good quality breastfeeding education), alongside wider elements that seek to support breastfeeding women in the community.
But why do we need a report? Why do we need indicators? Why do we need to measure anything? Isn't it straightforward to promote breastfeeding? We've all heard the message 'breast is best' haven't we? Why do we need anything else?
In reality the situation is far more complex than that. Breastfeeding might be natural, and many women might want to do it, but like many things in life, they need good education, investment and support to do it. And that is where the current situation in the UK catastrophically lets them down. This means that the World Breastfeeding Trends Initiative is a hugely welcome and progressive step towards working towards giving new mothers the support they need.
This support really is critically needed. Despite frequent tabloid fury that women are being pressurised to breastfeed, a recent report in the Lancet in fact showed that we have the lowest levels of breastfeeding in the world, far lower than many of our fellow western countries. And the WBTI report confirms that, although we are doing some things well, we have a long way to go to ensure that breastfeeding in the UK is properly supported. Out of a possible score of 100 for its supportive breastfeeding policies and programmes, the UK scores only 50.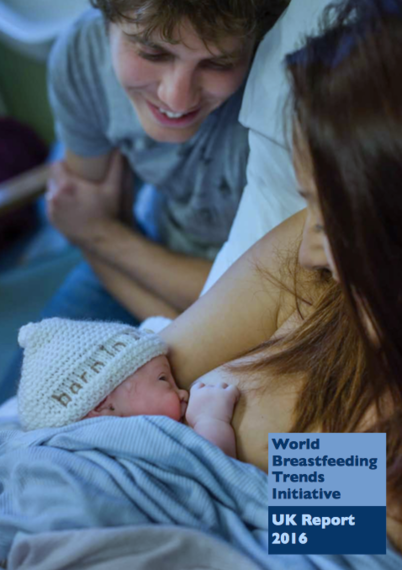 Why are our rates so much lower than in other countries? Predominantly because our culture in the UK is not set up to support breastfeeding. We might give lip service to encouraging women to breastfeed, but the reality many women face is a lack of support once they have had their baby which means that they end up stopping breastfeeding, often before they are ready. And by support I don't simply mean from health professionals in the early days and weeks. The government, our culture, our society as a whole fails to support breastfeeding and this is having a catastrophic impact.
Overstretched and underfunded hospitals and staff mean that women don't get that critical early support. One indicator of the WBTI examines how many women have access to baby friendly care in the initial days. The Baby Friendly Initiative sets out a series of steps that hospitals should follow to get breastfeeding off to the best start (such as keeping mother and baby together and encouraging responsive feeding). Following these steps increases breastfeeding, but not all hospitals in the UK have this accreditation. The UK scores 7.5 out of a possible 10 here.
Continued support out in the community has been shown to the one of the most importance elements of helping a woman to continue breastfeeding. One of the most effective ways for women to get this support is through peer support groups, talking to other experienced mothers who have been trained in helping support breastfeeding and spending time around other breastfeeding mums to share concerns and advice. However, the government has slowly been withdrawing funding from many of these support groups, meaning they have to close and women are unsupported. This leaves the UK scoring 7 out of a possible 10 for this indicator.
Good quality education about breastfeeding - both for mothers and all staff who support them - is also a critical step. Our high use of formula milk in the 70s, 80s and 90s meant that we have lost a generation of breastfeeding knowledge. Many of todays new mothers were formula fed themselves. We often have little experience of seeing others breastfeed before we have our own babies and often don't really understand how breastfeeding works. Many interpret normal breastfed baby behavior (frequent feeds as milk is very easily digested) as something being wrong with the baby or their milk supply, and mistakenly think formula is the solution. The UK scores only 6 out of 10 for this indicator.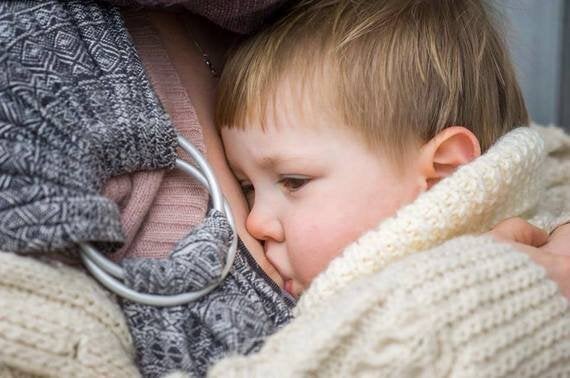 Likewise, many staff supporting breastfeeding have not have the high quality training they really need to support breastfeeding. In the UK the WBTI report shows we have a two tier split here. Most of our midwives, breastfeeding counsellors and lactation consultants receive excellent training in how to support new mothers, but other professionals who could affect a new mothers decision to continue breastfeeding such as doctors and nursery workers should also receive this training. This split leads the UK to score just 5.5 out of 10 here.
But it is wider than that. As a society we are not set up to practically support breastfeeding. Although we encourage women to breastfeed, many need to return to work before they are ready to stop breastfeeding. It is in the employers interest to support women through this process, and they should consider how they can support a woman to continue breastfeed, but the WBTI report shows that many workplaces to do not policies in place to support women to continue breastfeeding such as somewhere private to express (with a score of 6.5 out of 10 for this indicator). Women know this, and it can cause many to stop breastfeeding prematurely, or in some cases not even start at all.
Finally, it is essential that we urge the government to crack down properly on industry promotion of formula products. Although it is illegal to advertise formula milks for babies under six months old, industry frequently flaunts this or works its way around it through using brand advertising of other products, sponsoring health professional conferences or even setting up breastfeeding support helplines, leaving the UK with a score of just 6 out of 10 here. You might not think this matters, but advertising can directly affect individuals, dissuading them from breastfeeding and even if you think it does not, importantly the multi billion dollar costs of such advertising are simply passed onto parents. If industry did not so aggressively market their product, parents who needed to buy formula could do so at a much cheaper cost.
But how does a report - or monitoring - change breastfeeding rates? Don't we need to actually do something to make a change rather than write reports? We do, but this report is a critical step in highlighting firstly what we need to do, but secondly in emphasizing the need for joined up services that work together. By coming together to emphasise to policy makers, professionals and industry just how important it is to work towards a breastfeeding change, it indeed sets the wheels of cultural and societal change in motion by demanding the importance of breastfeeding is recognised. If we really want to make a difference to the future health and wellbeing of babies, families and our society then we all need to be working together to insist on the right encouragement, support and protection for our new mothers.
Related