That's what the majority of people said when I told them where I was going for a weekend break away. I never expected Venice to be cheap, but I didn't know quite how notorious it was for being expensive until about 789 people told me.
We found cheap flights (£60 return) so I'd accepted the fact I had to forget about how expensive it was going to be and just enjoy it. But while I was there, I noticed some pretty handy tricks to enjoy one of the most beautiful cities without forking out more than a tenner for a beer - if you're savvy about it.
So if you do want to experience the gorgeous city on water, eat all the Italian food (and if you're a fan of prosecco), you can totally enjoy a budget-friendly break there too.
1. Drink all the prosecco.
In England, prosecco is often seen as a drink of celebration. It's almost as if you have to have a reason for drinking it and because of that, it's always slightly pricier. I didn't even think that seeing as prosecco is an Italian white wine, it was going to be cheap. Not just affordable, cheap. In a busy and bustling trendy bar in the area of Accademia (Osteria Pugni), we ordered two glasses of prosecco one evening and it set us back only €5. For both. At the drinks stands on the streets, bottles of prosecco (and two plastic glasses if you want to sit by the river enjoying it) were €9 and never more than €10. The biggest bargain of them all was Pizzeria Spaghetteria Bar on the island of Burano. We sat outside with our spaghetti bolognaise lunch in the sun with a litre (yep, LITRE) of prosecco for €10. And yes, it was lush.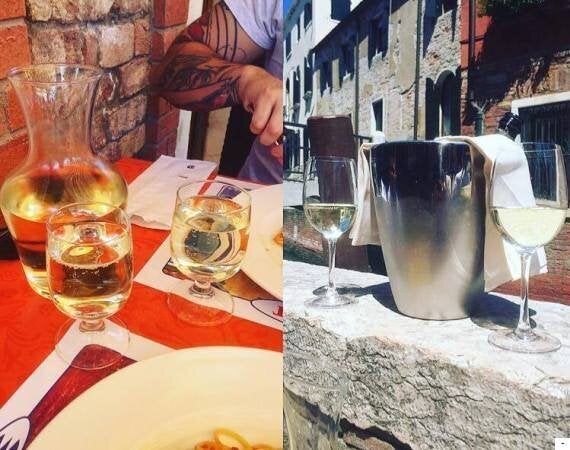 2. Eat dinner off the beaten track.
The touristy areas, mainly St Mark's square and along the river in Rialto, are beautiful. You can eat and drink while looking over the water at the incredible views. But as soon as you succumb to those views and sit down for a drink or bite to eat, you'll pay a hefty amount for it. In the main square, bottles of beers were €15, prosecco was €18 (a glass) and food was touching on €20 for a sandwich. We fully enjoyed the views and sat by the water with a takeaway breakfast, but when it came to dinner we ventured (and enjoyed getting lost) through the streets of Venice to find independent, less touristy and ultimately cheap places to eat and drink - two pizzas, two drinks and two coffees were no more than £30.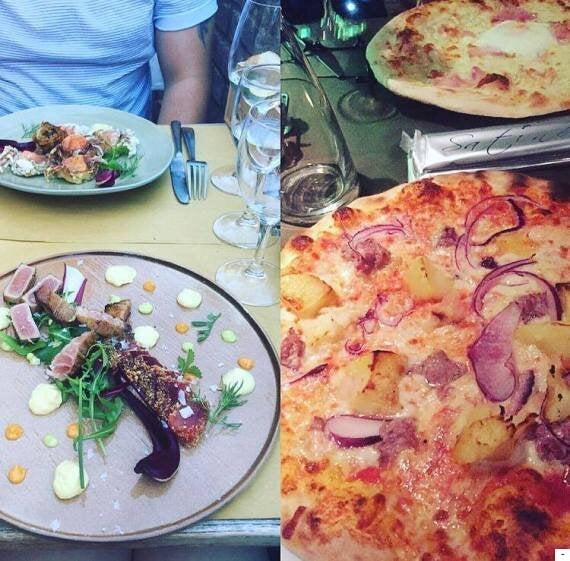 3. Have an alternative gondola trip.
People are in two minds when it comes to gondolas in Venice. There's the group that think you cannot go to the city without going on the traditional boat for an hour's trip, but the other half think spending €80-100 is a rip-off for tourists. We were part of the latter group but managed to have the best of both worlds. If you want to cross the water in the city, but are far away from a bridge, there are 'Traghetto' stops, where gondolas transport locals and tourists over the river for just €2. So yep, you can hop on a gondola, take pictures, see what it's like, and not spend a fortune.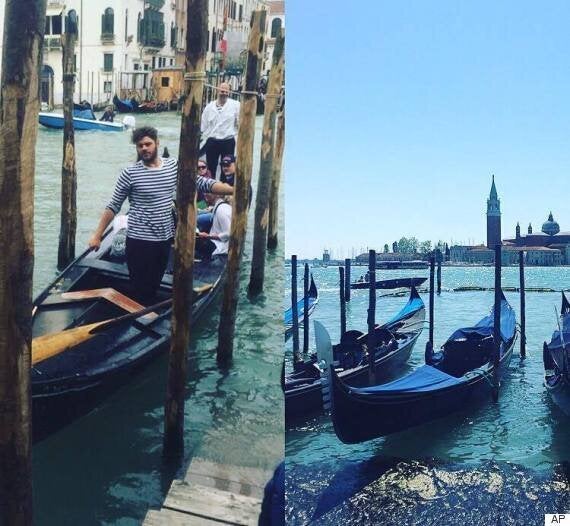 4. Island hop using the water boats.
We spent a whole day island hopping from Venice to Cimitero to Torcello to Burano and Murano on a beautifully sunny day and it was definitely a highlight. Rather than opting for a water taxi to transport ourselves between islands, we bought a one-day tourist card for the water boat for just €20 each, enabling us to go anywhere for the 24-hour duration. Water taxis were three times the price, if not more. Although you're on a boat with lots of other people, there's still the opportunity to sit outside if you head straight to the back (although there's limited seats).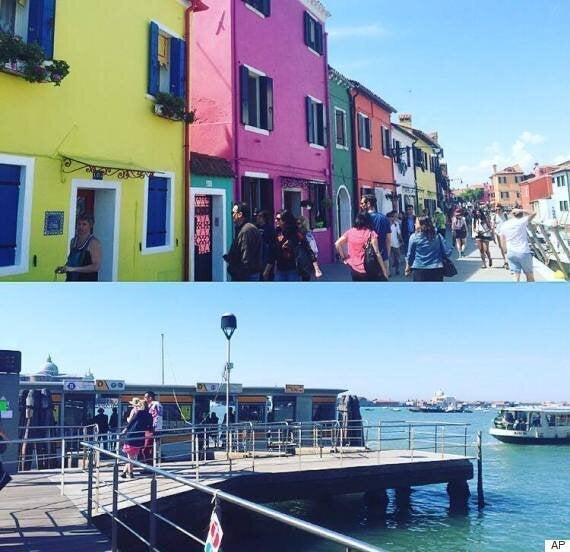 5. Climb the Campanile di San Marco.
It might seem like the majority of tourist attractions cost a bomb in the centre of Venice, but sometimes choosing not to follow the crowd is the best option. When what seemed like everyone in Venice were queuing for the museums and churches in the main square, we decided to pay a mere €8 to go up the Campanile di San Marco. It's not going to occupy you for hours, but it will give you the most spectacular views of the city. Save it for a clear, sunny day if you can.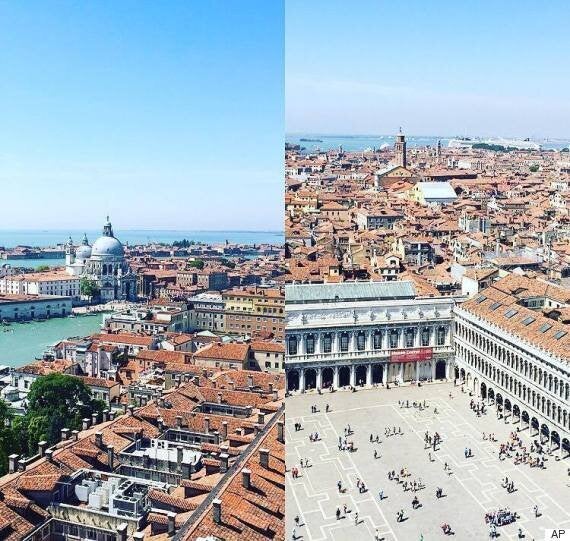 I began to get panicky just days leading up to the break that we hadn't had any time to plan anything, apart from a brief look in our Lonely Planet book. But I was assured by those who had been to Venice that sometimes, just getting lost is the best option. On our third day in the city, we made no plans at all. We walked through the streets to parts of Venice we hadn't experienced, got lost, found hidden gems among the streets, enjoyed beautiful spots to drink coffee in the sun, sat by the water and just wandered around. For hours.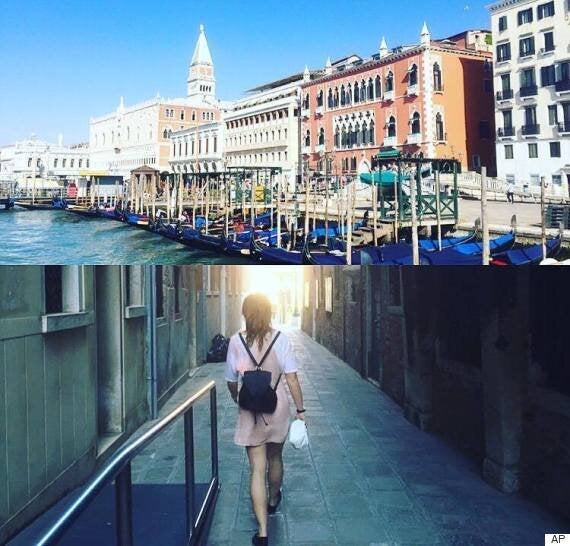 7. Enjoy the late-night snack bars.
We arrived in Venice at nearly midnight on a Friday, and while there were still locals and tourists wandering the streets, finding a place to grab some food wasn't easy. We asked a restauranteur leaving for the night if there was anywhere we could grab a pizza and he directed us towards Accademia, where there were several snack bars serving late night pizza and drinks. We grabbed two huuuuge slices of pizza and two beers for just €8. As expected, the pizza was delicious and the next time we needed a snack - whatever time of day - we knew where to head.