Is the offer of an all-you-can-eat breakfast buffet just not impressing you anymore?
These unique properties offer something extraordinary, from infinity pools suspended above the jungle, to a floating suite in the ocean, and a bed 155m deep in a silver mine. Below are incredible accommodations around the world that are destinations in themselves...
Treehotel - Harads, Sweden
(image: Peter Lundstrom, WDO)
The Treehotel in Sweden has a number of unique rooms nestled amongst the treetops in the forest, but the Mirrorcube room deserves to be singled out for being downright stealthy, with the mirrored exterior reflecting the stunning surrounds.
Montana Magica Lodge - Panguipulli, Chile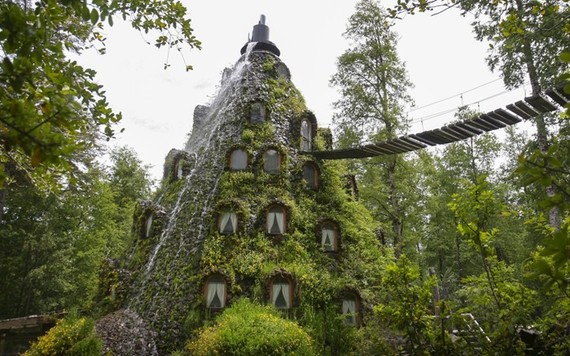 Like something out of a fairytale, or The Hobbit, rooms are built into this volcano shaped hotel that has a waterfall cascading down its side. Bonus points for the "jacuzzis" formed from giant tree trunks.
Manta Resort - Pemba Island, Zanzibar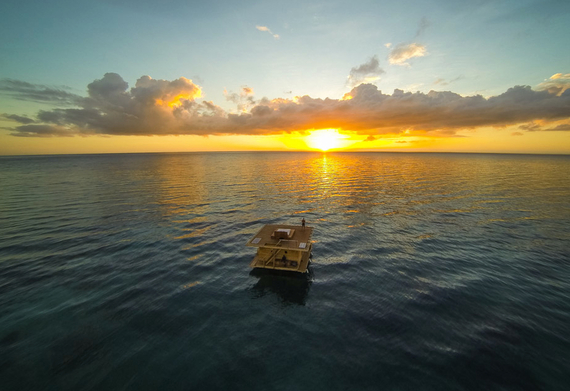 The Manta Resort is another idyllic, luxury beach resort. What truly sets it apart is its Underwater Room - a floating island with a roof deck for sunbathing, and a bedroom four meters below the surface of the water.
Fairy Chimney Inn, Cappadocia, Turkey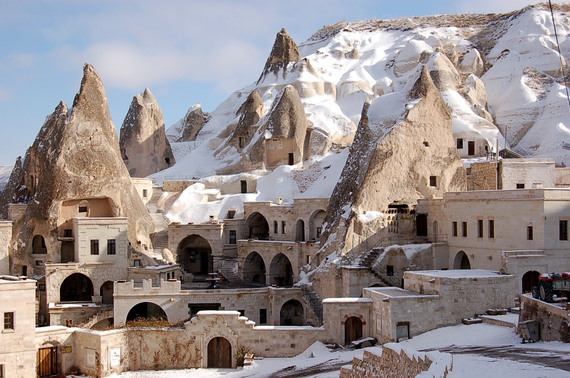 A labyrinth of caves carved into the rock cone formations, or "fairy chimneys". The cave rooms are simple and in the traditional Turkish style with hammam bathrooms.
Kakslauttanen Igloo Village - Lapland, Finland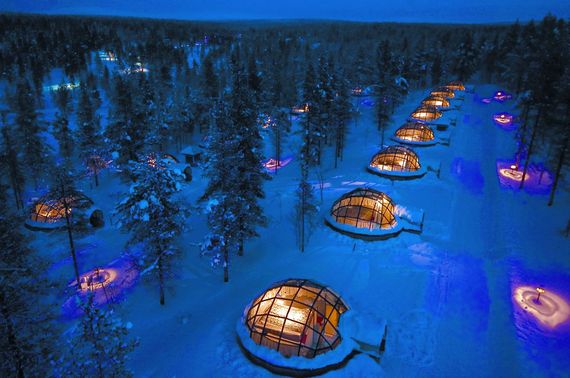 Gaze at the spectacular Northern Lights without leaving bed! The Kakslauttanen glass igloos boast warmth and comfort as well as a great view of the Aurora Borealis. One major drawback: You have to leave the igloo to go to the bathroom (but new en suite igloos are being added for next winter).
Juvet Landscape Hotel - Norddal, Norway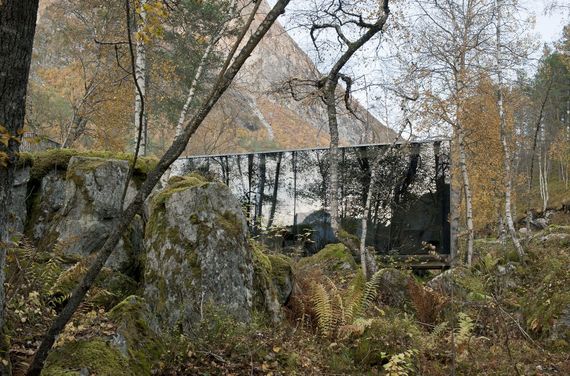 The sleek cube rooms at the Juvet aim to get you as close to nature as possible without actually having to camp. The glass-walled cubes disappear into the landscape and offer extraordinary views of the surrounding forest.
Lakshman Sagar Resort - Rajasthan, India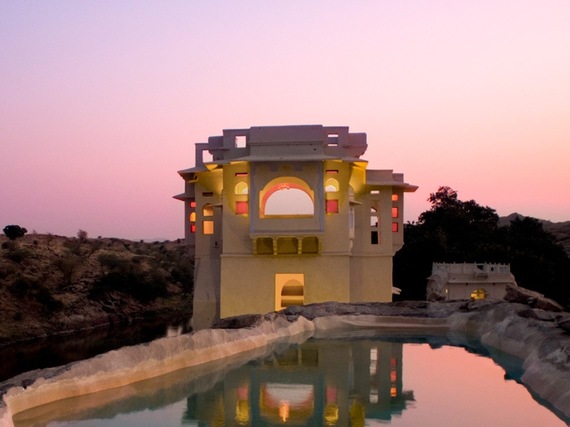 (image: cntraveler.com)
A designer's dream, this eco-retreat stands out from the rugged "badlands" surrounds with pops of neon colour. The individual cottages, made with stone and mud, are decorated with bright textiles and crafts from local artisans.
Hanging Gardens - Ubud, Bali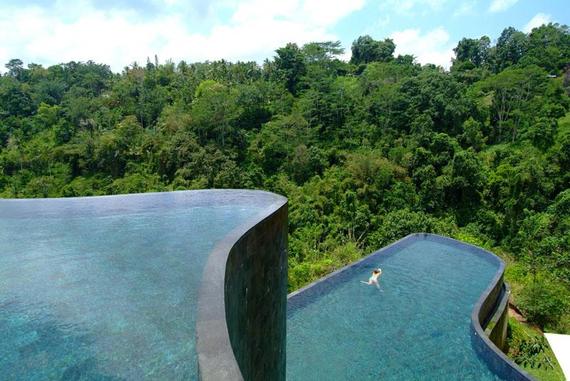 One of the world's coolest hotel pools is undoubtedly this unique infinity pool suspended above the jungle in Ubud. Gazing into a serene green world while floating in peaceful water? Utter bliss.
Loisaba Wilderness - Laikipa, Kenya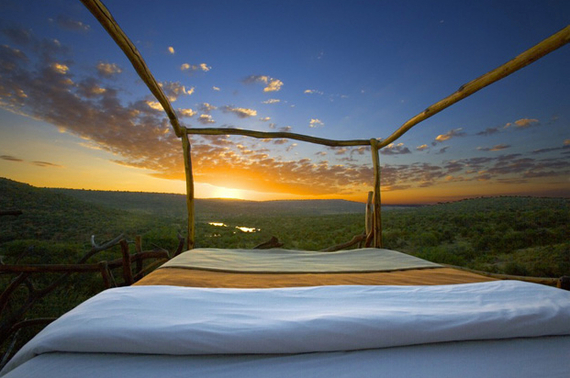 It's all about the Star Beds at Loisaba Wilderness: A bed that can be wheeled out of its raised hut onto an open deck, so guests can spend a night under the stars, and wake to an unforgettable panoramic view.
Amangiri Resort - Utah, USA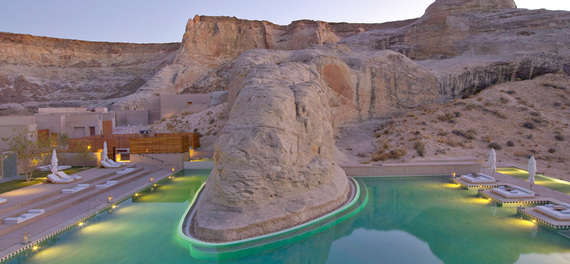 A desert resort with dramatic views as far as you can see. The natural rock formation intrudes on the sleek pool area, whilst the architecture and decor are designed to be at one with the desert.
Sala Silvermine Hotel - Vdstmanland, Sweden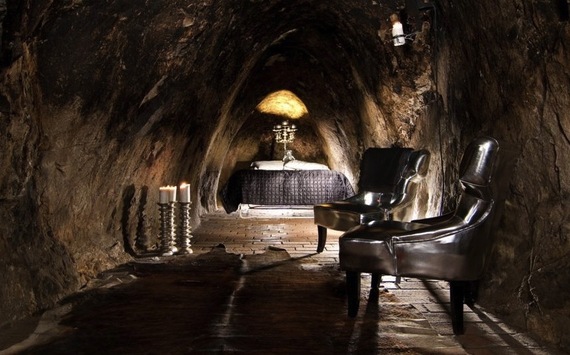 Located 155m below ground level, guests are given a communication radio and left to spend a night in the world's deepest hotel suite.
This post originally appeared on SomeKindofWanderlust.com.
(Images via hotel website unless otherwise stated)