Warner Bros have just released Batman: Arkham Origins and I recently had the chance to sit down with Troy Baker who voices The Joker and Batman himself, Roger Craig Smith.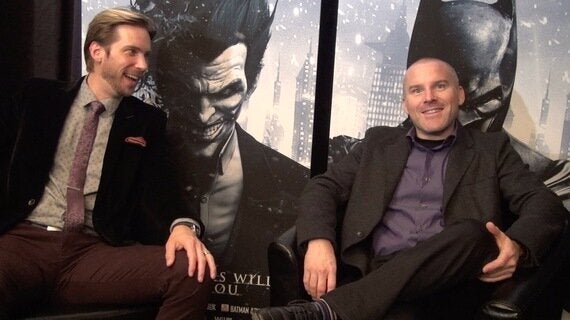 Batman: Arkham Origins is the next instalment in the blockbuster Batman: Arkham videogame franchise. Developed by WB Games Montréal, the game features an expanded Gotham City and introduces an original prequel storyline set several years before the events of Batman: Arkham Asylum and Batman: Arkham City, the first two critically acclaimed games of the franchise. Taking place before the rise of Gotham City's most dangerous criminals, the game showcases a young, unrefined Batman as he faces the defining moment of his early career and sets his path to becoming the Dark Knight.
So over to Troy and Roger:
Batman: Arkham Origins is available for the PS3, Xbox 360, the Wii U system, and Windows PC. Batman: Arkham Origins Blackgate, the handheld version developed by Armature Studio, is available for PlayStation Vita and the Nintendo 3DS.
Are you going to buy Batman: Arkham Origins? Let us know by leaving a comment below.