One of the surprise hits of this years E3 was Lords of the Fallen from CI Games and Deck 13, and I spoke with the Creative Director, Jan Klose about it.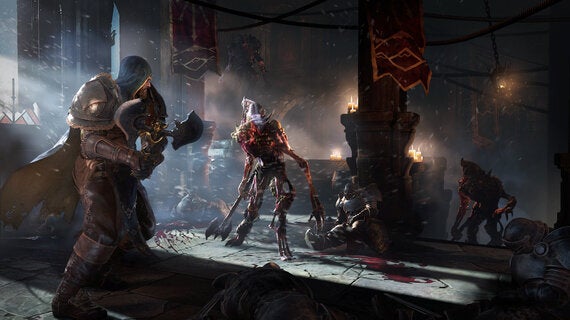 In an unforgiving world where no sin is ever forgotten an army of the long-ago defeated god attacks the human realm. You are Harkyn, a convicted criminal who is given a chance at redemption. Released from prison, Harkyn and his mentor, Kaslo, set out on a mission to stop the war.
In his journey, Harkyn will forge strong alliances and face even stronger enemies. He will learn the true power of the Rhogar Lords - commanders of god's army. He will even bring the battle to the Rhogar, travelling to the heart of the demonic dimension.
Will the god manage to enslave humans again? Is mankind really able to banish evil? Will Harkyn's sins ever be forgiven?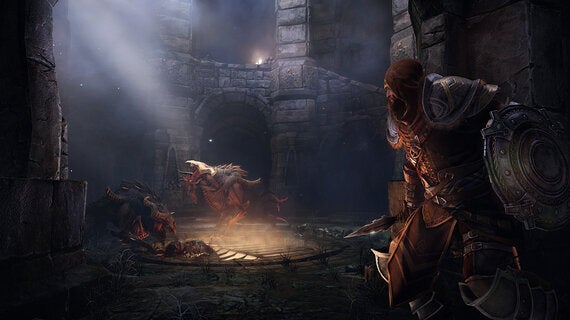 Jan is the Creative Director at Deck 13 in Frankfurt, Germany, supervising all processes and helping shape the creative and artistic vision of the game. He also maintains and supports the key publisher-developer communication.
The last 13 years of his 18-year career in the games industry have been spent at Deck 13. Some of the titles he worked on include Venetica, Blood Knights, Tiger and Chicken, Exodus and series such as Jack Keane and Ankh. Jan is a jury member of the German Developer Award.
Over to Jan (and there's some new gameplay in there too):
If you are a fan of Dark Souls, and you want something on next gen, they you will want to check out Lords of the Fallen.
Lords of the Fallen will be available on Xbox One, PlayStation 4 and PC in the Autumn, published in the UK by Square Enix.
Popular in the Community