Last year Mad Catz announced that they were entering the Android Micro-Console market with their M.O.J.O. device, and I have had the chance to test one out.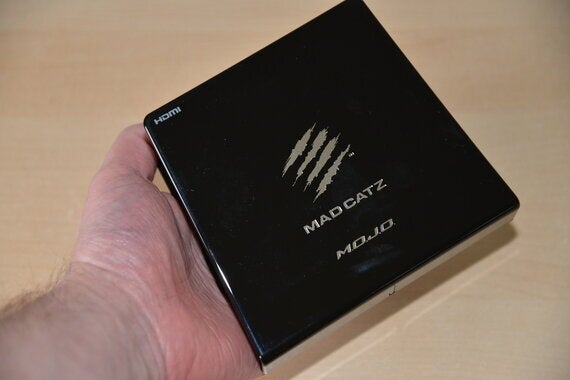 M.O.J.O. by Mad Catz is a truly versatile gaming and media console. Connect M.O.J.O. to your HDTV to play Android games, surf the web, stream media, and connect with your friends. Root and customize, modify and create - the stock Android OS lets you take M.O.J.O. where you want to go. Fully compatible with Mad Catz' GameSmart suite of mobile accessories. GameSmart brings Bluetooth keyboards, controllers, headsets, and mice to M.O.J.O., your PC, and other smart devices.
Setting up the M.O.J.O. is very simple and only take a few moments - you can use either Wi-Fi or Ethernet to connect to your home network. If you plan on streaming a lot of content such as movies and music you might want to go for wired, but for everything else Wi-Fi works just great.
When the M.O.J.O. is operational, the light on the front is illuminated. There is no on/off switch on the M.O.J.O. so this is the primary way of telling that the device is operational (it will go into deep sleep mode after a period of inactivity). Don't worry about having the M.O.J.O. running, it only draws 4.7W when used intensively and in standby mode it only draws 1.5W!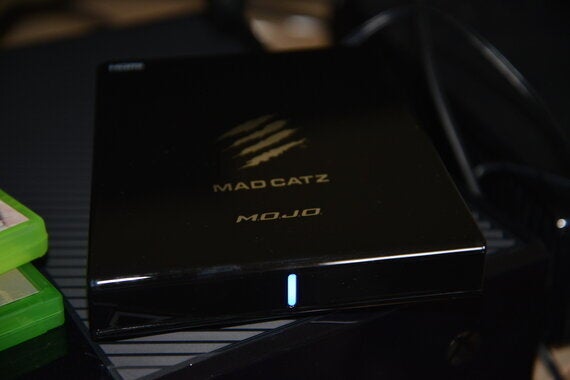 Once you have signed into your Google account you can start installing apps and games, although you will fairly quickly notice that a number of games (such as Angry Birds) and apps (such as Facebook) won't actually allow you to install them as it says your device isn't compatible. Don't worry, you haven't just purchased an expensive media player, this is because of the way games and apps are reported in the Google Play store - they expect your device to be "touch-screen" enabled, which out of the box the M.O.J.O. doesn't report. Mad Catz are actually working with developers to resolve this quirk, but in the meantime there is a simple solution and it's called rooting!
Rooting enables your device to do more than was originally intended by the manufacturer and is something that the Android community adopted with open arms. In fact, an extremely high percentage of Android devices have been rooted, and there are thousands of sites on the Internet that offer guides, and even custom ROMs that make your device do more.
Mad Catz actually provide onscreen assistance in rooting the M.O.J.O., and even support the device once it's rooted (not something that a lot of manufacturers actually do).
Rooting the M.O.J.O. is very simple and is just a case of downloading a small piece of software to your computer, connected your M.O.J.O. to your computer and running the software in order to root it. And that's it! Once you have rebooted the M.O.J.O. it is rooted and you can then go an easily install and use any app or games from Google Play. In fact, the once rooted, the M.O.J.O. thinks its a Nexus 10 device.
The M.O.J.O. is very small, and lightweight and it looks great - perfect for sitting in your living room by your television without looking out of place. The setup is quick and easy and if you have ever used an Android device it will all be familiar to you. The M.O.J.O. runs the latest (at the time of writing) Android OS (Jellybean 4.2.2.) and thanks to its Tegra 4 it is very fast! It is also silent, and it's power requirements are extremely low. We mentioned earlier that even using an intensive game results in a draw of 4.7W compared to the 170W that an Xbox 360 drawers at its peak.
The M.O.J.O. is fully compatible with the Mad Catz GameSmart range of accessories, so it is very easy to connect up a mouse, or keyboard to the M.O.J.O - this will make your life easier in the long run.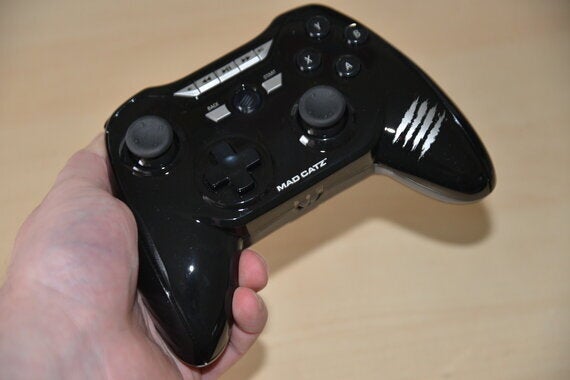 I liked the feel of the C.T.R.L.R - it really did remind me in both look and feel of the Xbox 360 controller, but with more functionality. And the inclusion of the travel clip means that if you have another Android device such as a smartphone you can use the controller with that too. It also uses Bluetooth 4.0 technology to ensure lag free gaming, and believe me the last thing you want if you are playing a game is lag! You also get around 50 hours of playtime out of a single set of AA batteries, so that's really good too!
The M.O.J.O. comes with 16GB of built-in storage, and along with that it has a MicroSD slot so that you can expand your storage or plug in some of your own existing content to use.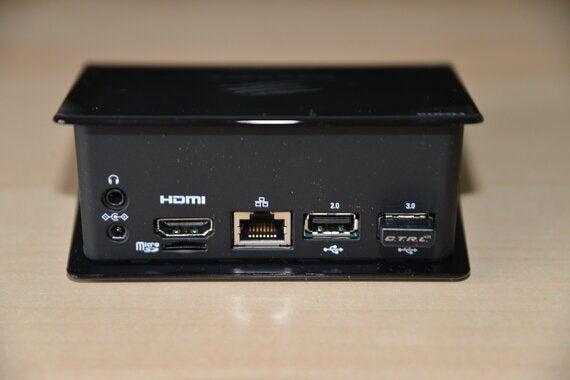 Whilst it would have been nice to have had the device pre-rooted, this isn't something I believe Mad Catz are allowed to do, however they can offer guidance and assistance, and as the whole process only takes a few moments and isn't a scary list of steps and comments, pretty much anyone can do it. Once rooted the device really comes into it's own.
Controlling the M.O.J.O. using the on screen pointer (remember that Android really is designed for touch) can take a little bit of getting used it, and is a little cumbersome at times, but it doesn't take too long to get to grips with it, and you could always connect up one of those GameSmart devices to make your life even easier.
One thing that is a pain though is that some of the games you could install and play force a certain screen orientation - now on a phone or tablet the solution is simple, you turn the device, but that isn't so easy on a large television. Fortunately there are plenty of apps available to change the orientation, so make sure you look for one and install it pretty much after you have rooted - after all you don't want to ruin your gameplay experience!
One really great thing about the M.O.J.O. is that if you already own apps and games that you have previously purchased from Google Play, unlike other Android consoles you won't need to buy them again, you can just download and install them without paying anything more.
Overall I was very pleased with the M.O.J.O. I wasn't concerned that it needed to be rooted, after all it was simple and quick to do, and most likely the majority of people who will buy the M.O.J.O. would be comfortable doing that anyway, and beside, Mad Catz actually help you to do it! There is so much that can be done with the M.O.J.O. and I look forward to exploring that more in the coming months.
The current price of the M.O.J.O. is £179.99 which is quite a drop from the launch price at the start of the year.