Mortal Kombat X from NeatherRealm Studios will be released next month, and I recently got to talk to Hans Lo about the newly announcement features, including the mobile game.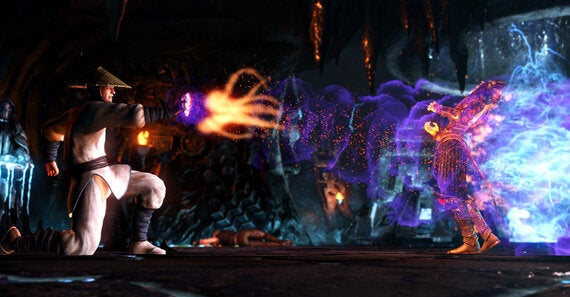 Mortal Kombat X is NetherRealm Studios' next highly anticipated installment in its legendary, critically acclaimed fighting game franchise that propels the iconic franchise into a new generation. The game combines cinematic presentation with all new gameplay to deliver the most brutal Kombat experience ever, offering a new fully-connected experience that launches players into a persistent online contest where every fight matters in a global battle for supremacy. For the first time, Mortal Kombat X gives players the ability to choose from multiple variations of each character impacting both strategy and fighting style. Players step into an original story showcasing some of the game's most prolific characters including Scorpion and Sub-Zero, while introducing new challengers that represent the forces of good and evil and tie the tale together.
Mortal Kombat X introduces the next evolution of fighting with the return of X-ray and Finishing Moves that showcase brutal battles like never before with enhanced graphics and animations.
Over to Hans, who is the Senior Producer on MK X, and there some new gameplay showing the mobile game, and it's good:
Mortal Kombat X will be released in April 14th for PlayStation 4, Xbox One, PlayStation 3, Xbox 360 and Windows PC.