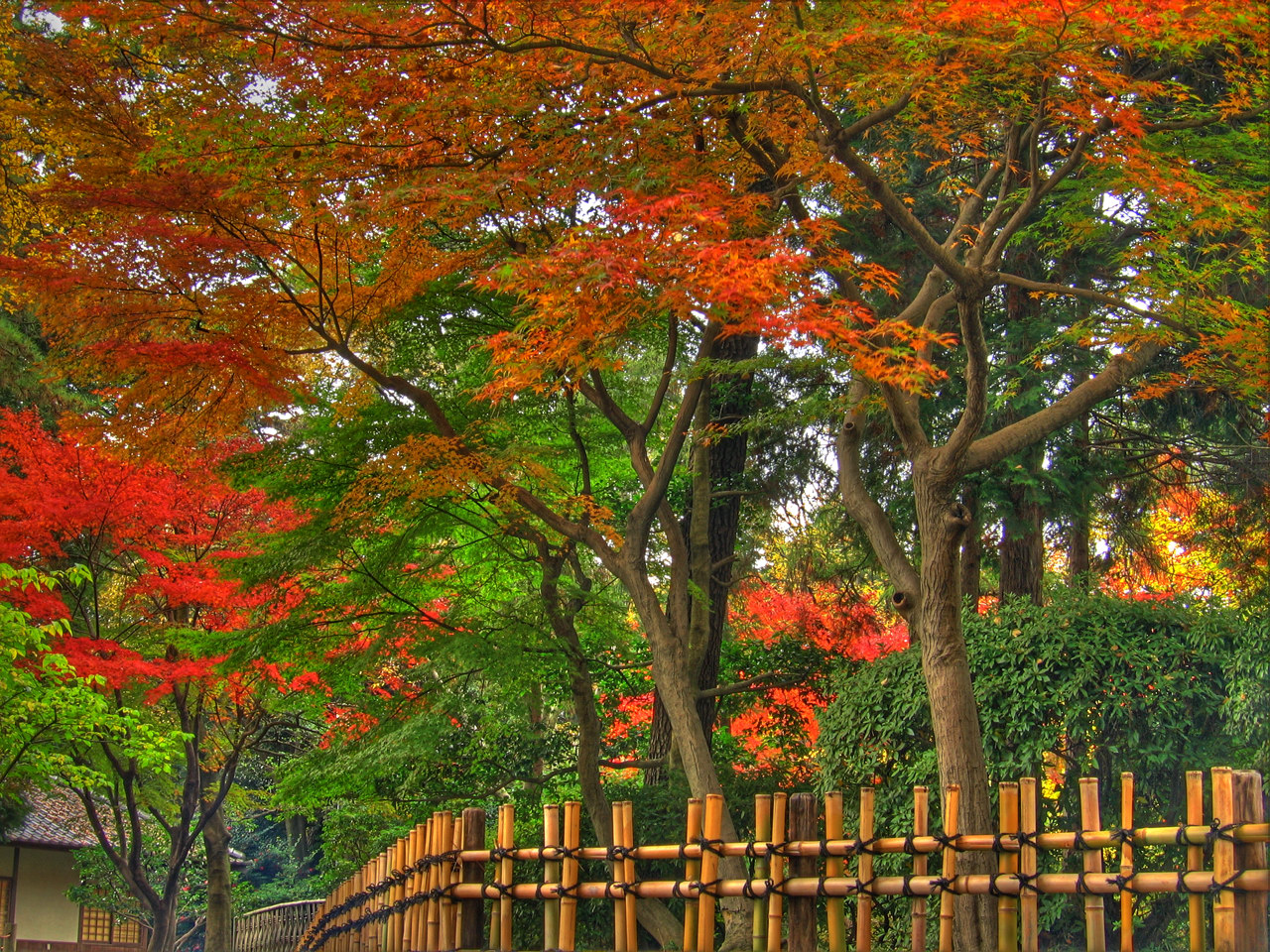 credit: EugenicsD80
While the changing seasons bring us unwelcome winters, unrequited rainfall and the occasional humid heatwave, the morphing of the seasons does afford one very special time of year, a golden season, autumn.
I love autumn. It's my favourite season. Keep your summers with their unfathomably vast, pasty, sweaty swathes of humanity in a mad, pushing, shoving dash to throw themselves in the ocean. I would like to send spring back to the kitchen, it isn't done yet and it makes me sneeze. And don't get me started on winter, when a gap in the curtains before going to sleep means waking up to visible breath, and any venture outdoors needs to be carefully weighed against "how badly do I really need food?"
No, if there was an option to pick autumn I'd do that every month. "I'll take autumn again please it's been working out quite well."
The turning colours of autumn soothe the sting of plummeting temperatures and offer some of the most beautiful scenes, made all the sweeter by the near "blink and you miss it" speed with which leaves lose their green, mellow into a yellow or burn into fiery reds and oranges.
Here are ten of my favourite cities to visit and watch autumn slip into the graceful and exquisite negligee it only takes out the cupboard once a year, leaving all the other seasons seething with jealousy like an evil step-sister.
1. Kyoto, Japan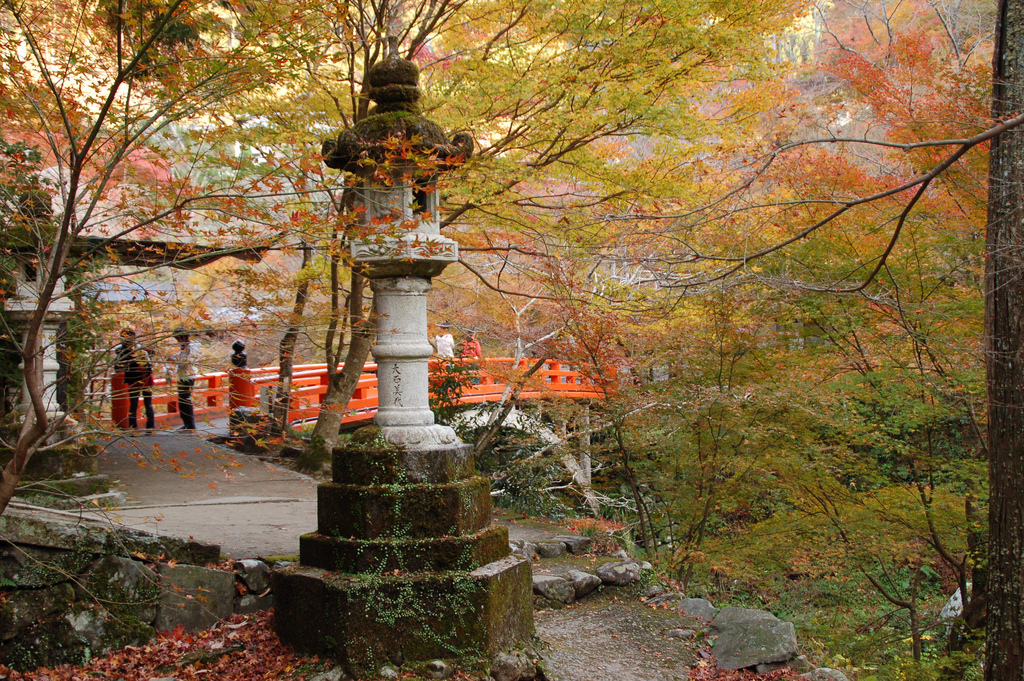 credit: Abaconda
You could take your pick from Japan's cities as they are all witness to picturesque autumnal scenes straight out of a picture book, but if you had to pick one - which I have - it must be Kyoto. With countless opportunities to surround yourself with the pinky reds of Maple tree leaves or to see them reflected in the mirror-like waters of lakes and rivers, Kyoto is famous for its autumns, overshadowed by grand temples in Imperial gardens such as Kiyomizudera, Eikando and Sanzenin.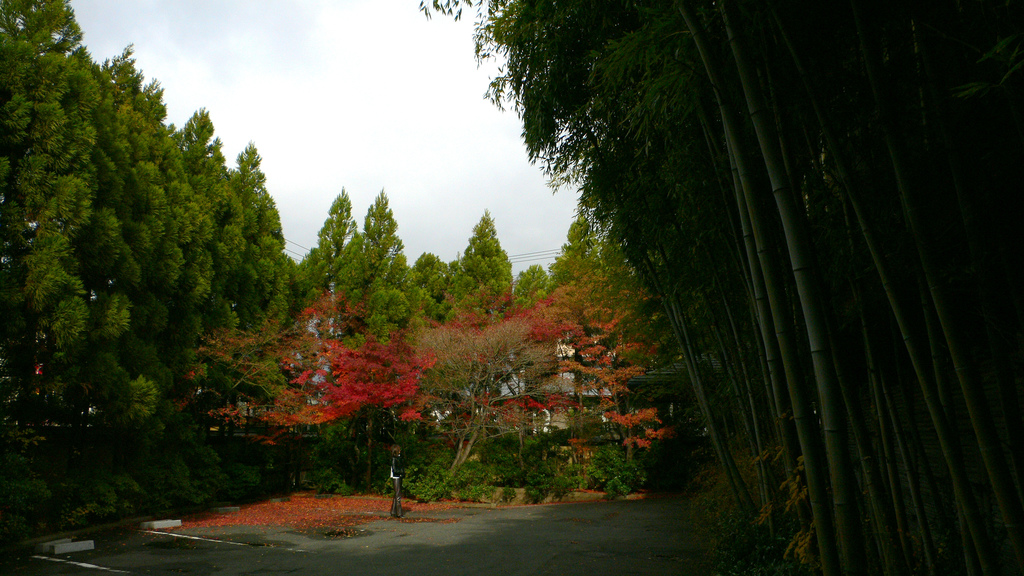 credit: HerryLawford
2. Quebec City, Canada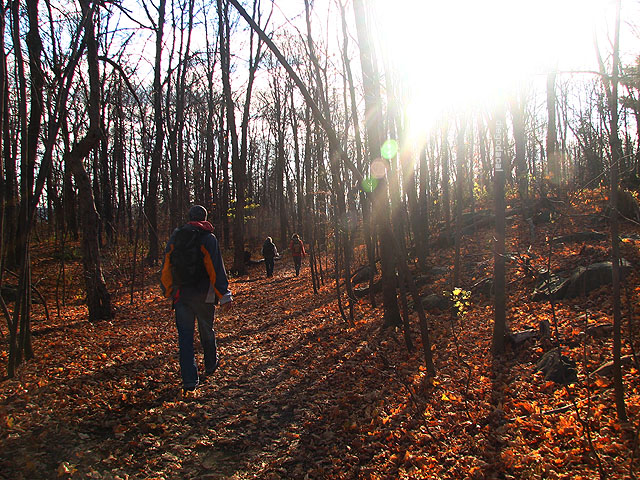 credit: diegodacal
Of course the red Maple leaf is best associated with another country, Canada, and the whole nation is full of opportunities to see beautiful autumn foliage. However, Quebec City, thanks to its proximity to the Maple tree covered Île d'Orléans, close to the dramatic Montmorency Falls, makes it my recommendation for the best Canadian fall landscape.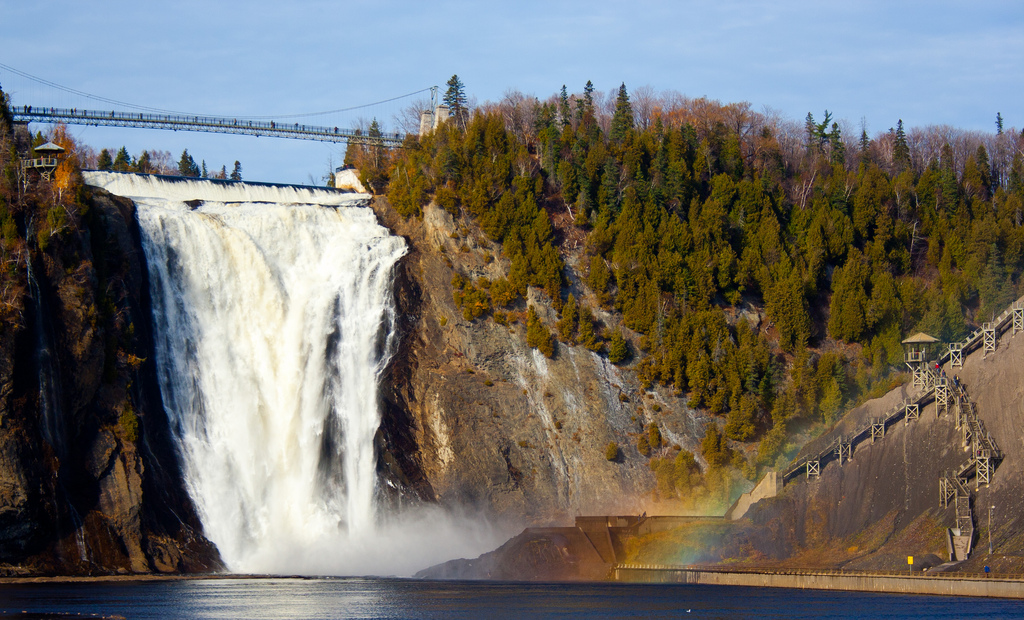 credit: PAVDW
3. Durham, UK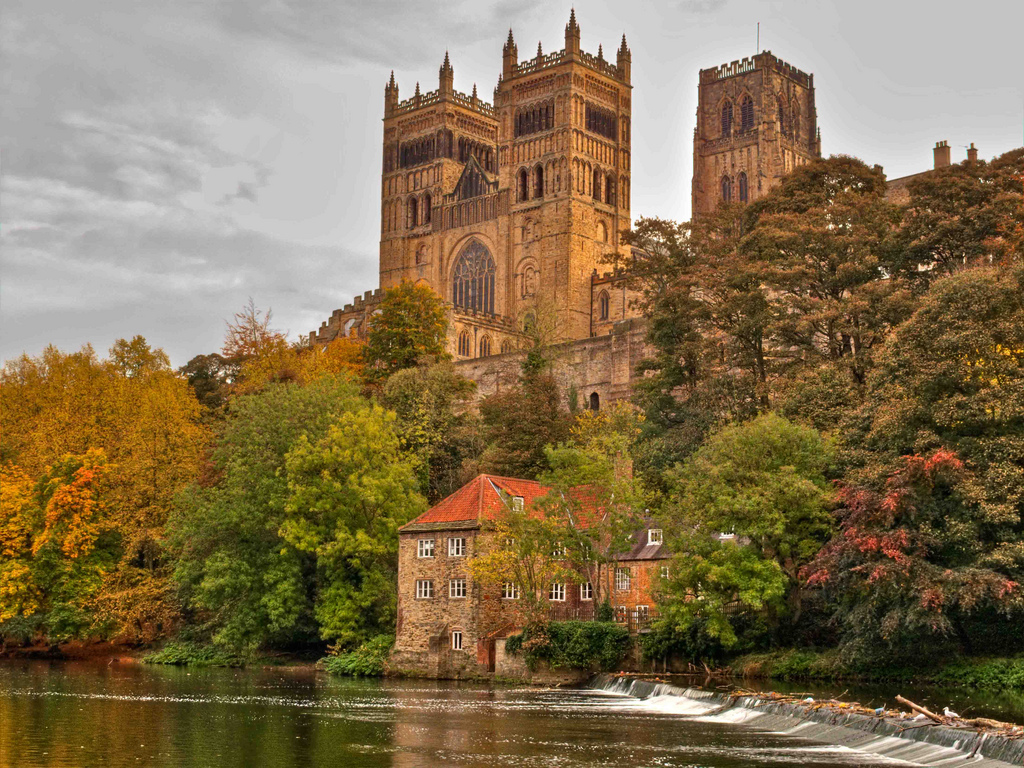 credit: Phil @WY
I'm not sure if it's because Harry Potter was filmed there or the fact that golden leaves flutter serenely from the trees in a cascade of warming yellows and reds, but Durham is a truly magical city in autumn. Full of new and returning University students and with the beautiful Northumbrian countryside on its doorstep, you can be sure to find plenty of traditional British tearooms and pubs to warm up in should exploring in this historic city turn a little chilly.
4. Munich, Germany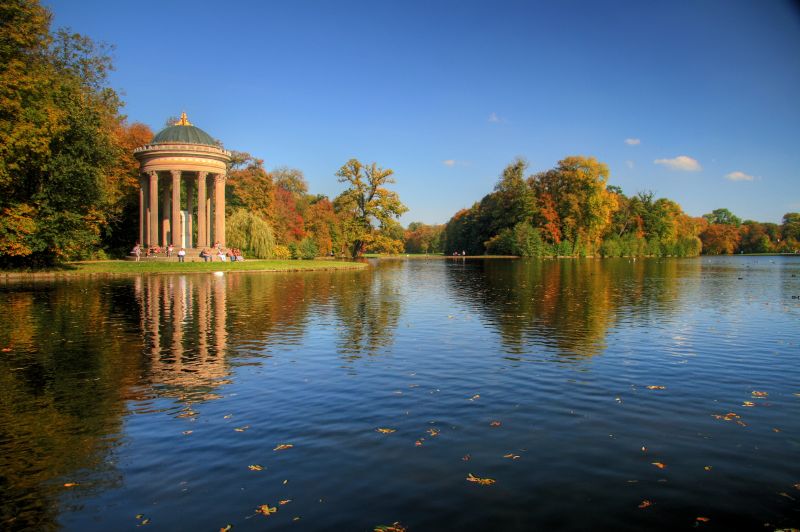 credit: matze_ott
Tourists flock to Munich around this time of year for one thing; Oktoberfest. Little do they know they're missing out on something else very special, if only they'd put down the Krug for a second and looked up. I recommend heading to the grounds of Nymphenburg Palace to enjoy the autumnal greens, heart-warming yellows and incandescent reds of trees reflected in the lake.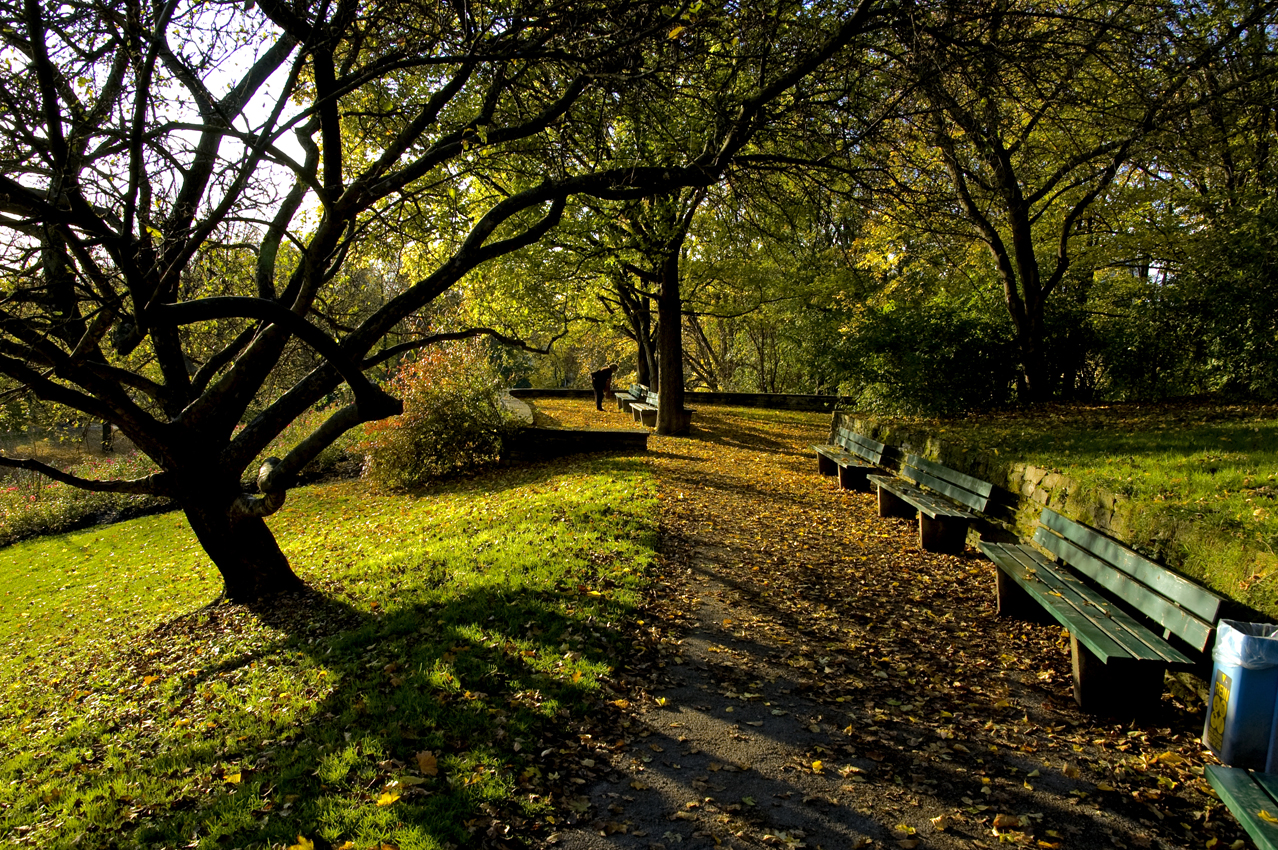 credit: digital cat
5. Washington DC, USA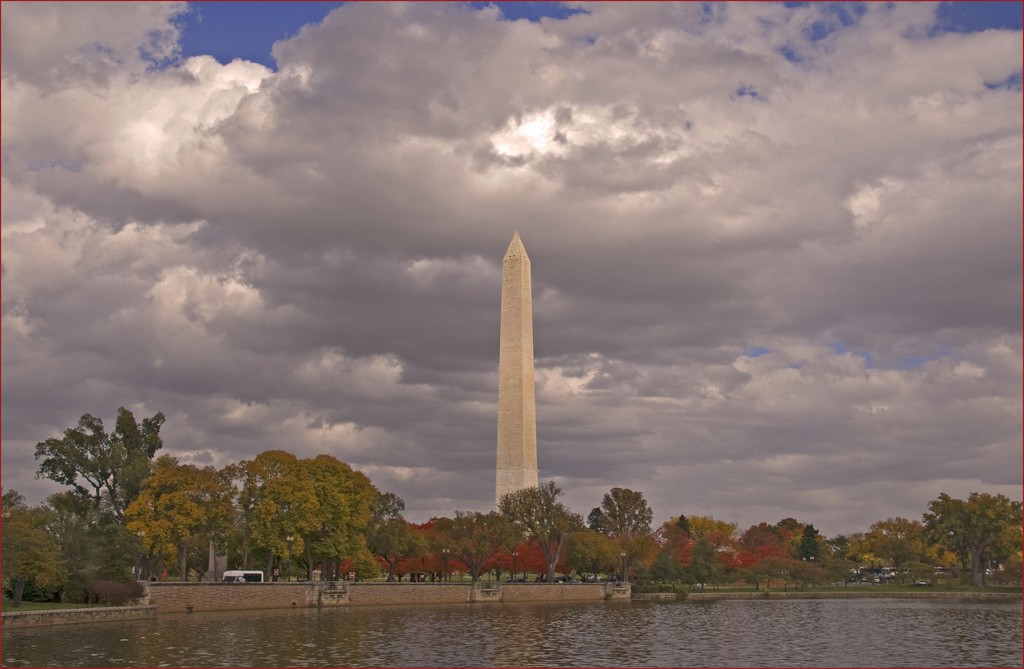 credit: Ron Cogswell
Perhaps more famous for its springtime blossom, it does, however, follow that Washington DC will have a very visible fall season. Contrasting with the smart governmental buildings and brownstone terraces, autumn in Washington DC is picture perfect.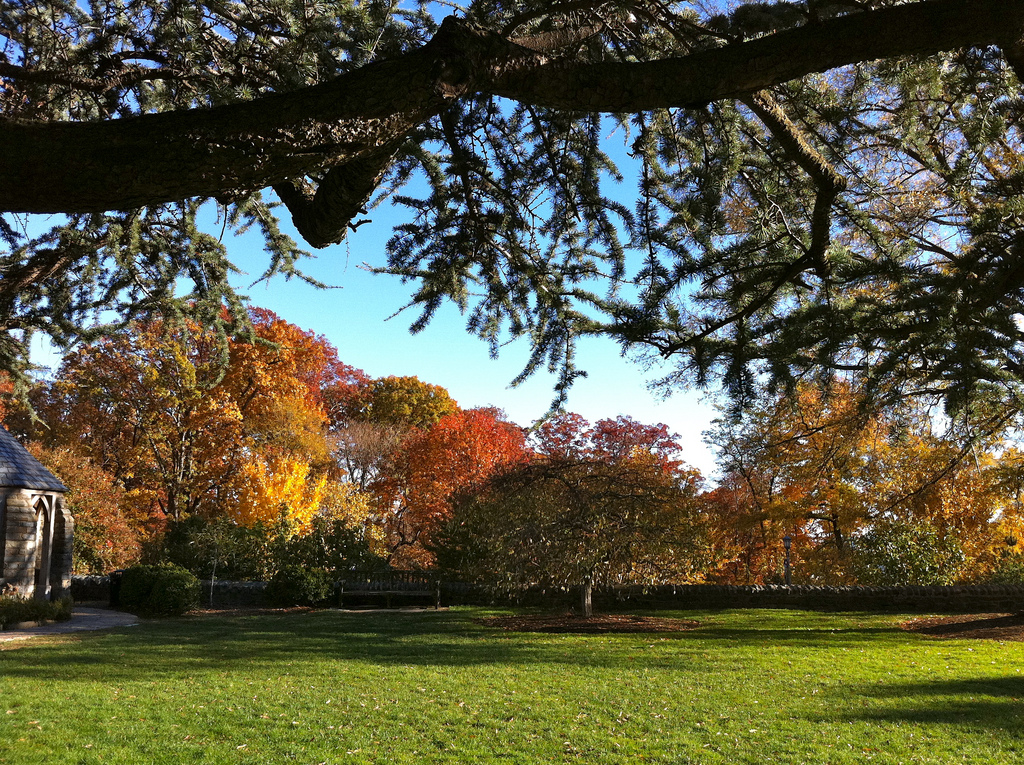 credit: blakespot
6. Prague, Czech Republic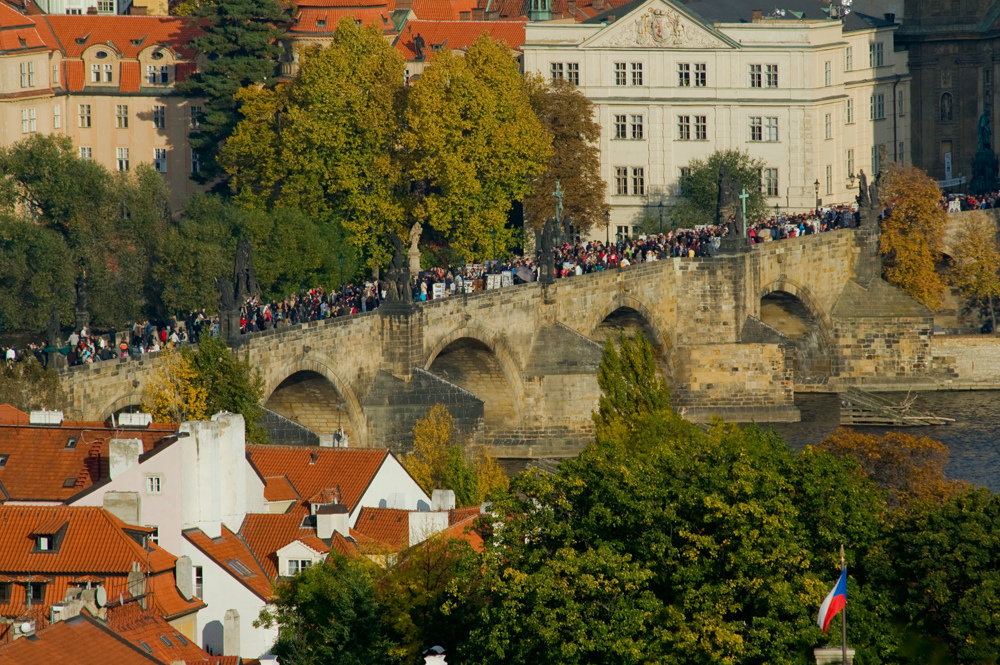 credit: Medhi
Autumn is a good time to visit the medieval city of Prague, which marks roughly the spot where Eastern and Western Europe meet. Aside from the kaleidoscopic colours of trees seen from the famous St. Charles Bridge and from the top of Prague Castle, it's also a chance to explore Prague's culture and history in milder weather before winter waltzes in.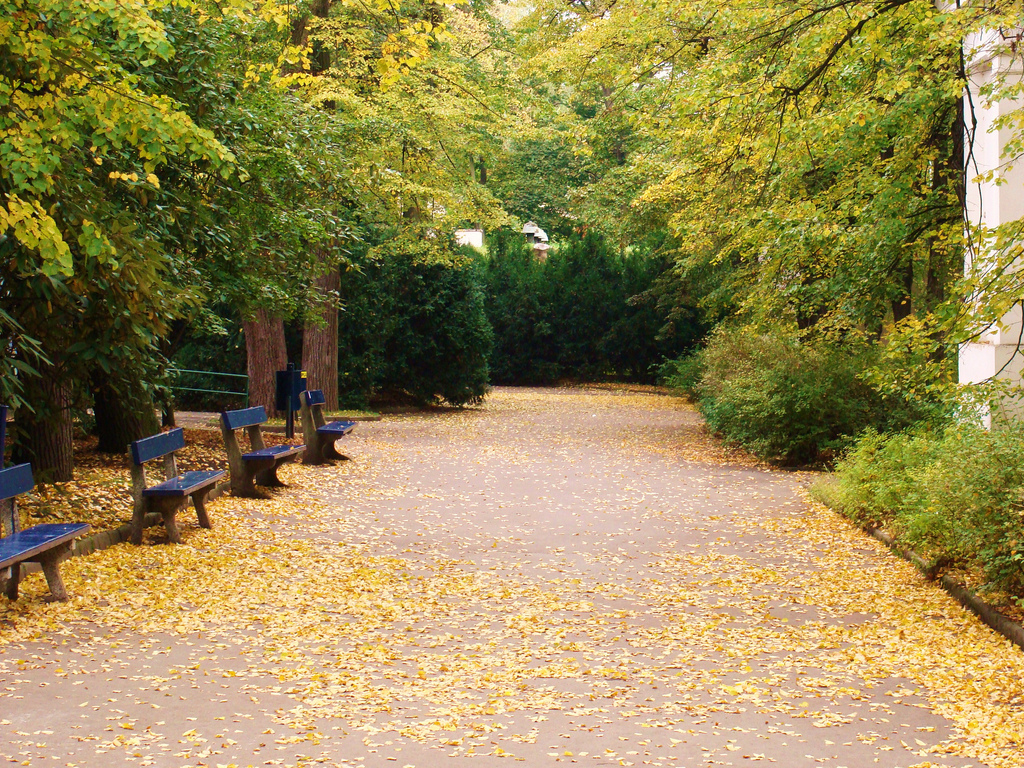 credit: ruifernandes
7. Paris, France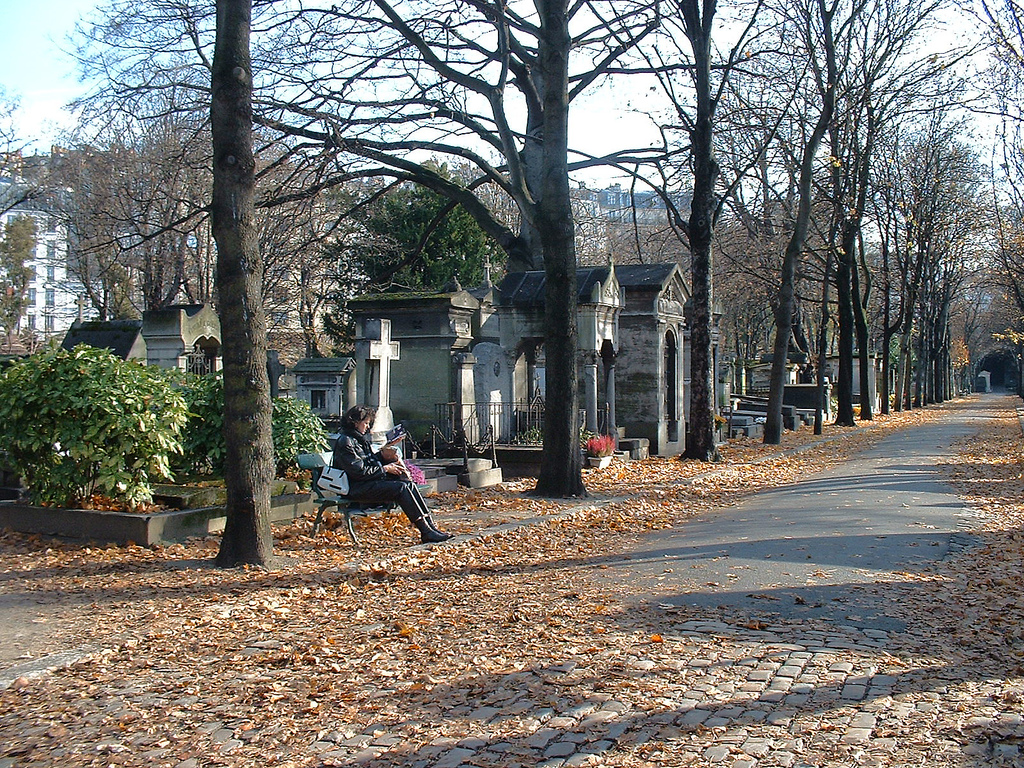 credit: Piano Piano!
The City of Light should offer ideal opportunities for photographing the golden shades of autumn as they bounce off the grand Art Nouveau mansion houses. And it does, thanks mostly to the typical French tree-lined boulevards which make Paris a perfect place to walk under temporarily (pity) burnished yellow archways.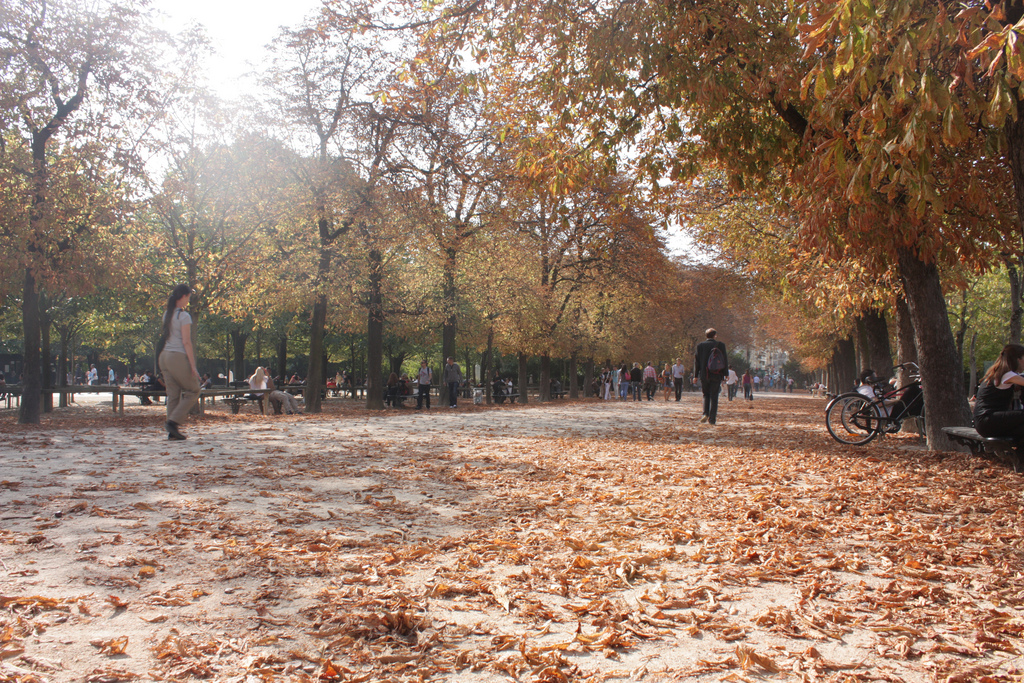 credit: Kieran Lynam
8. Florence, Italy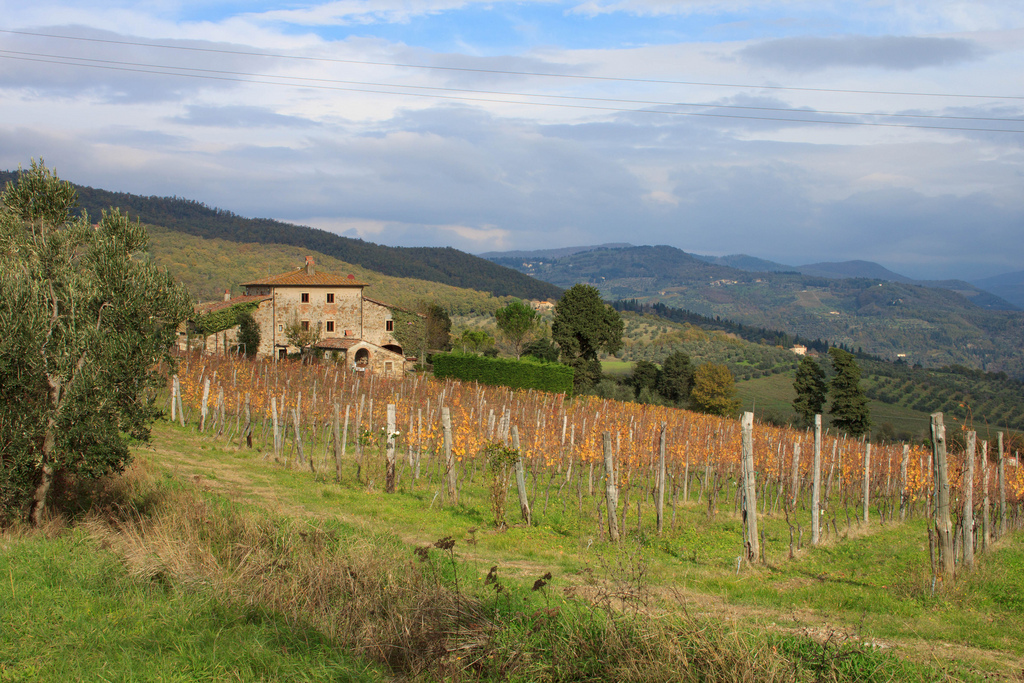 credit: Visit Tuscany
Florence is on my list for two reasons:
1. its beautiful backdrop to yellowing leaves along the River Arno.
2. it's the perfect launching pad to venture through the Tuscan countryside and witness not only the deepening reds of grapes on the vine, but to see the all-important wine harvest in progress.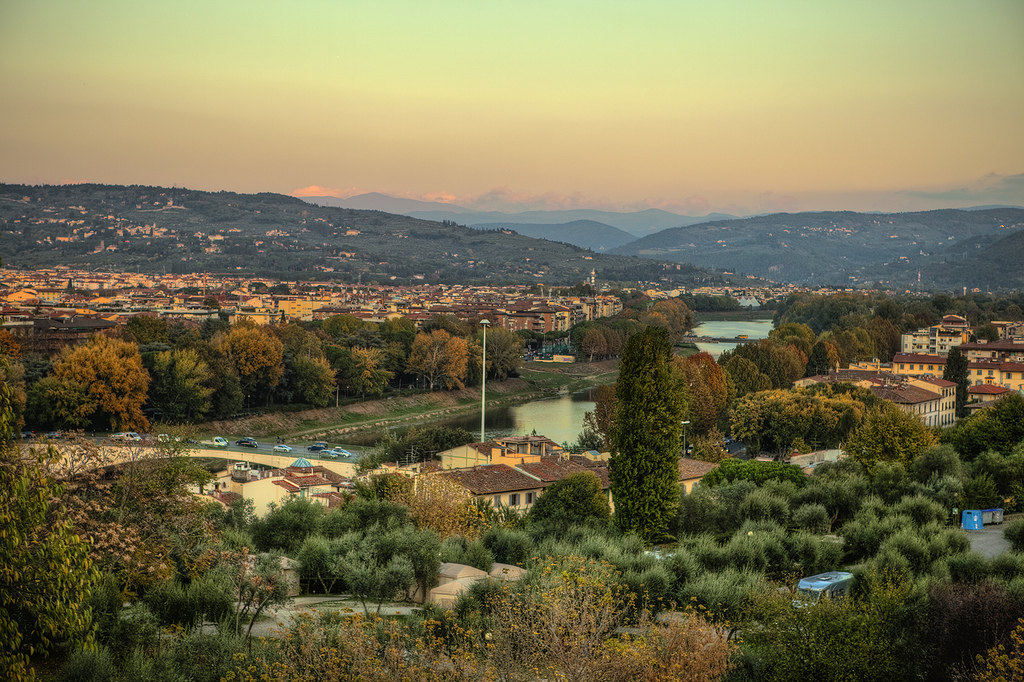 credit: imagina
9. Utrecht, The Netherlands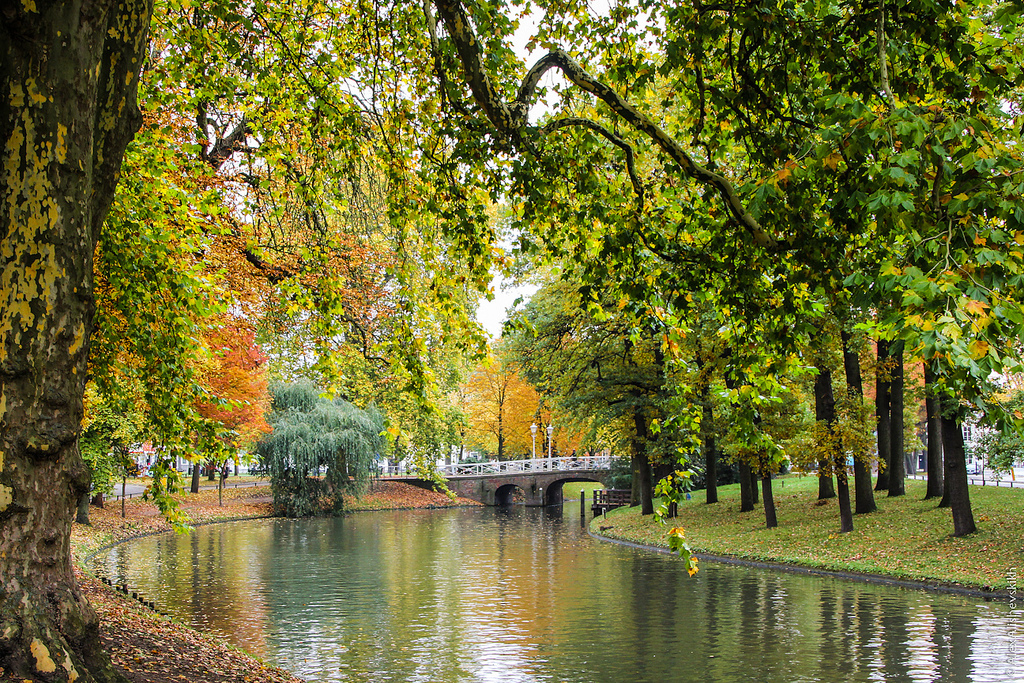 credit: cyberborean
Let's be honest, any Dutch city with a collection of tree-lined canals ready to frame postcard-like scenes all year round is obviously going to be an ideal location for an autumn city break. Because it only welcomes a fraction of the tourists that Amsterdam receives, yet still offers just as much beauty, culture and history, Utrecht ticks all the boxes for me.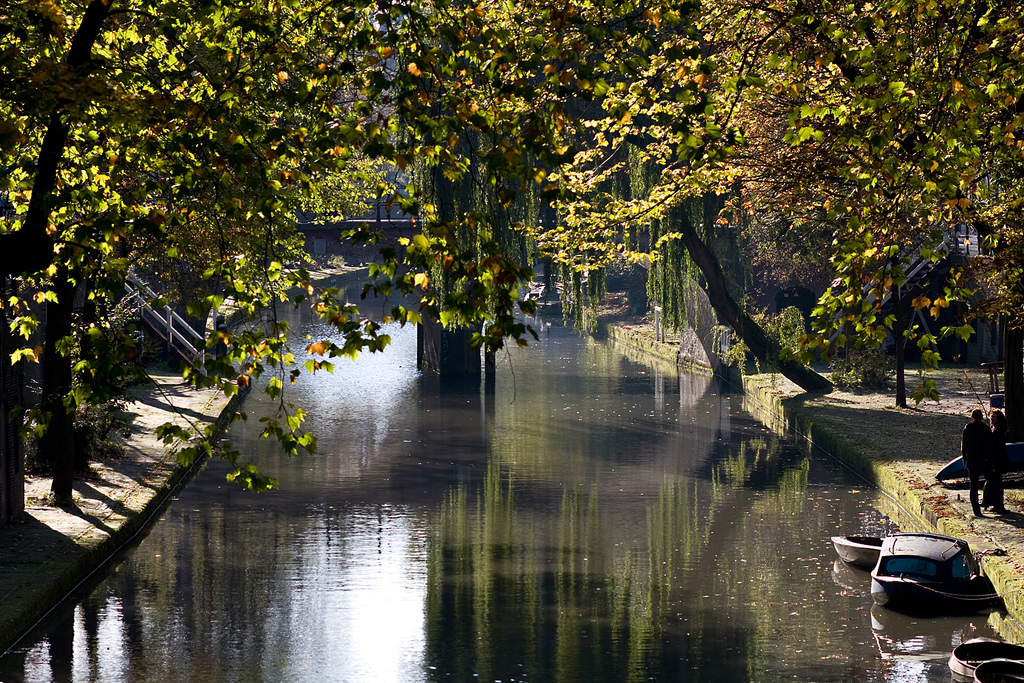 credit: Audringje
10. Bergen, Norway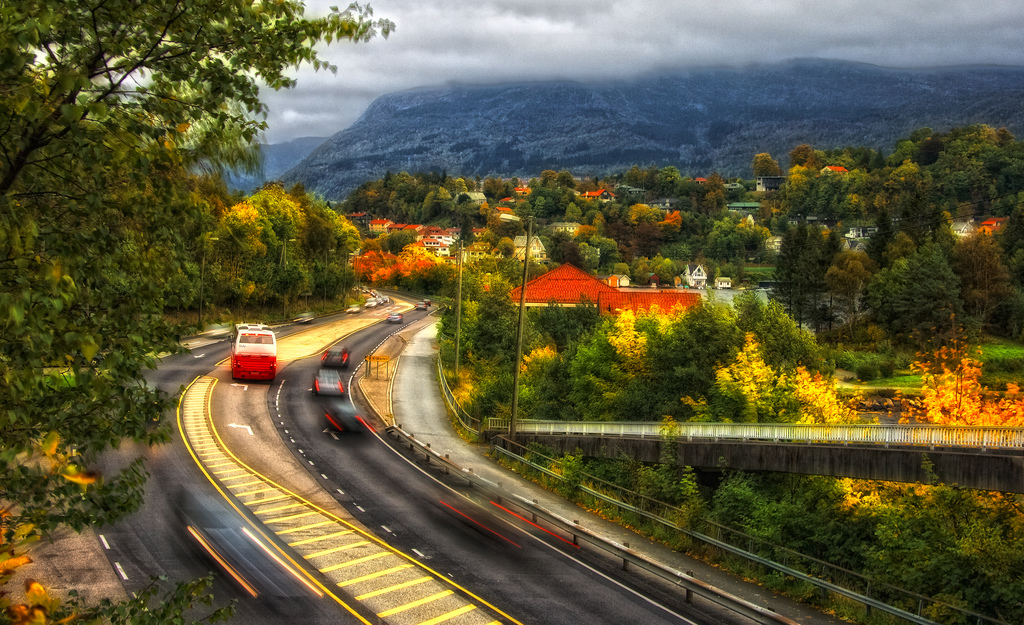 credit: TimOve
Apart from fish soup and grumbles about the price of alcohol, the other thing Bergen has in abundance is trees. Dotting every hillock and along every street. Mostly evergreen pine trees to be fair, but that doesn't make an autumn scene here any less beautiful. The green blends strikingly with the dull orange, deep red and burnt yellow of the pines' fellow foliage. Nestled between mountains (make sure to take the cable car to the top and spend a day at the serene lake up there, still as a mirror and guaranteed to make you feel ready to face the inevitable frigid weather around the corner), Bergen is also spattered with lakes, ponds and the ocean and an excellent place to feel one with nature - while still being in a city and within easy range of WiFi. The other advantage of heading to Bergen in autumn is that you may even have a chance to see the Aurora Borealis, as this is actually the time of year they're most active. Autumnal sightings have already been reported in northern Nordic cities, but with fingers crossed and a clear night, you might just get lucky.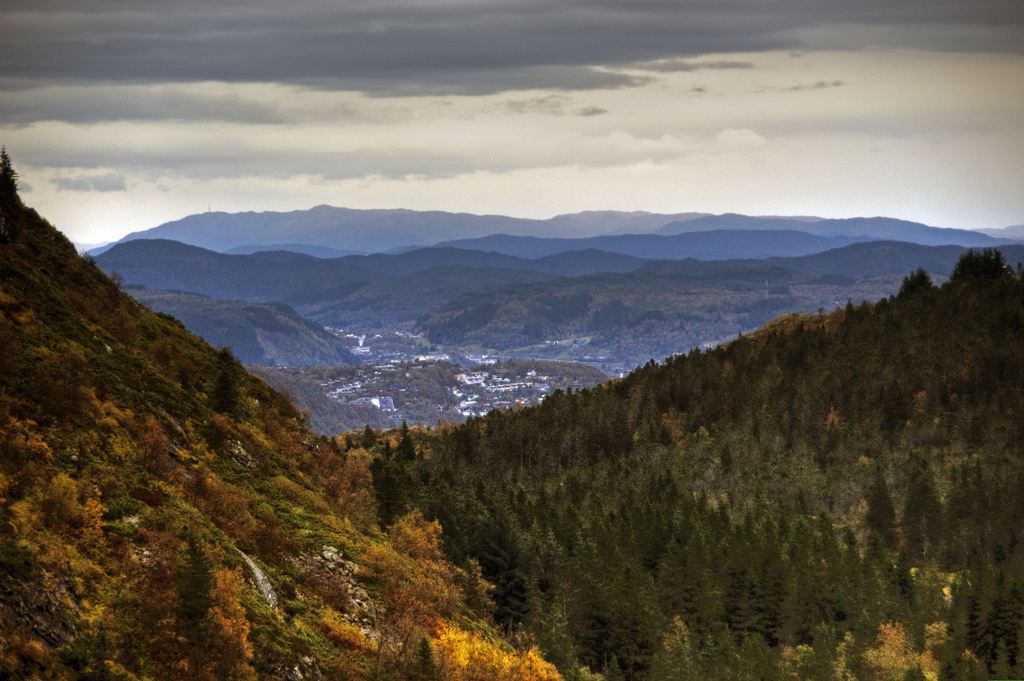 credit: mariusz kluzniak