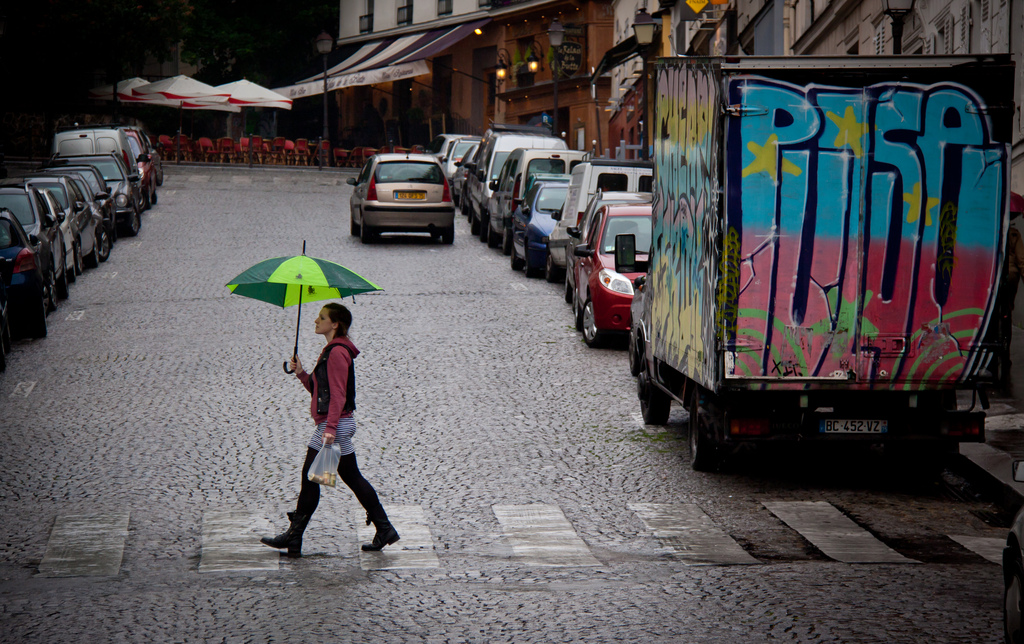 Paris © ChrisGoldNY
We love Paris, obviously. But we've worn our heart on our sleeve long enough now. It's time to take the torch and see what some other great French cities are up to. Think of it like 'City Sorbet'; perfect to refresh your palate before you get back to being crazy in love with the capital again.
Marseille
Keeping to the sorbet theme for a minute, Marseille has got to be citron vert; sharp, tart and surprising, takes a second or two on your tongue before you realise it's exactly what you were craving all along.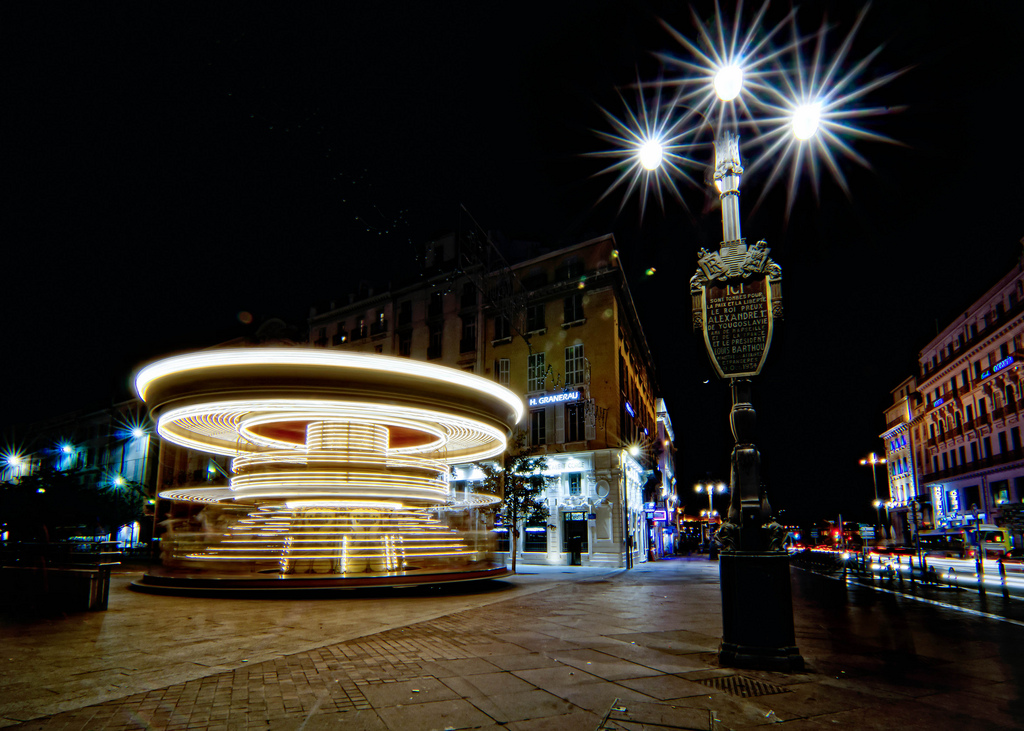 Marseille © by Ophelia photos
Marseille is the second largest city in France and the country's biggest port, so it's busy. It's also a European Cultural Capital 2013. Weirdly, this is all good news even if you feel about tourists the way a Marseille Sailor feels about etiquette. Because for every MoMEC and Le Silo, there's somewhere else determined to hold on to pure Marseille and that's what we like.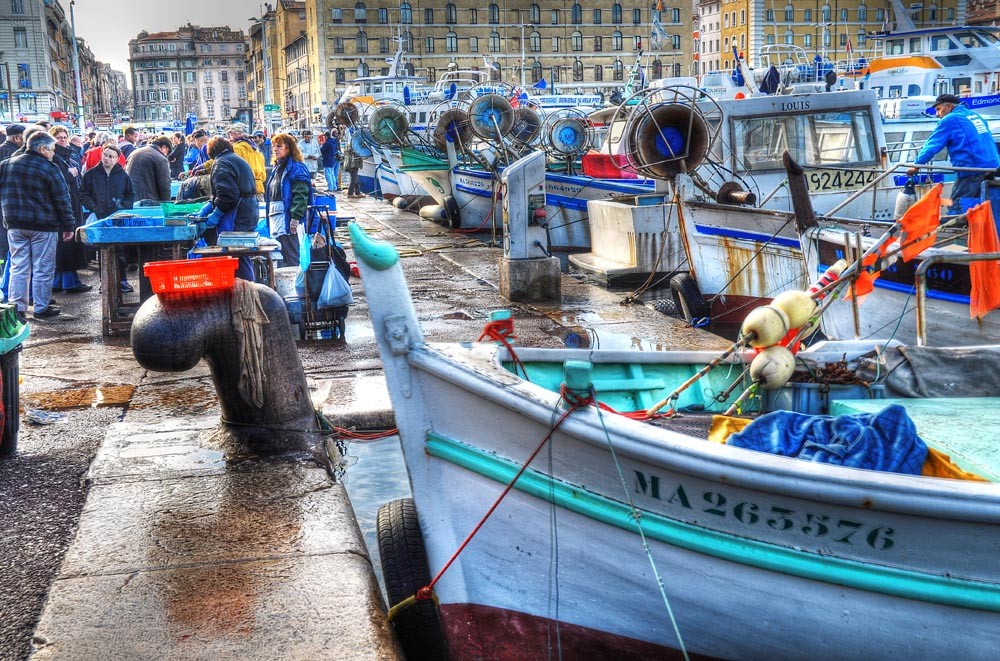 Marseille Old Port © marcovdz
Close to the Old Port, Le Panier is Marseille's original working class district. But, unlike most cities, Marseille has resolutely refused to gentrify and Le Panier is what happens when they let the artists loose instead of the bankers. Forget the designer shops on Rue Saint Ferrol, the real designers are living and working in Le Panier alongside couturiers, artists, ceramicists, amazing cooks, musicians, most of their mums and dads and 'pop-up' just about everything.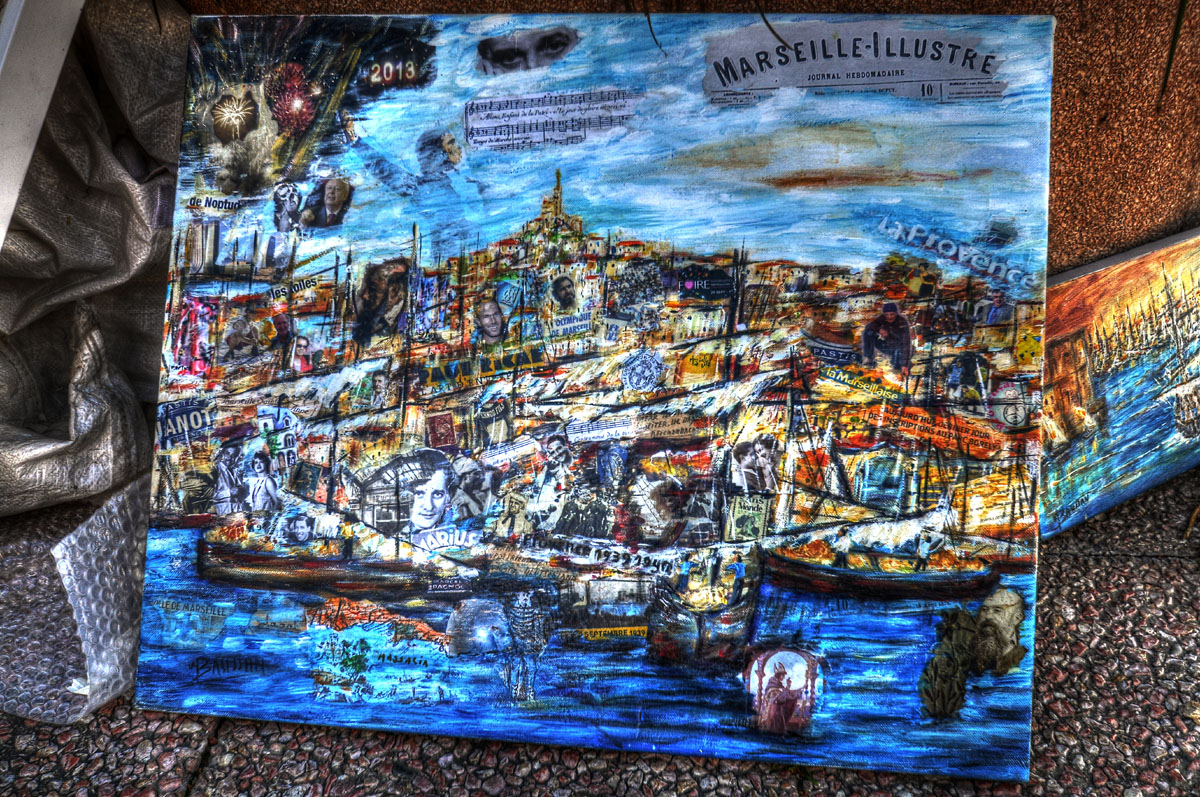 Le Panier © marcovdz
For the best view in the city you'll have to join the tourists. But if you're prepared to walk (okay, hike) you can make it to Notre-Dame de la Garde on foot, nice and early and miss the crowds. The panoramic view of Marseille from 162 metres up is worth the effort. The Basilica itself is pretty grand too. And the way back to the Old Port is about as Marseille as it gets; tiny atmospheric streets and alleys, locals in sun chairs having a good gossip, pastel paintwork, wooden shutters and some of the strangest street names you'll ever see.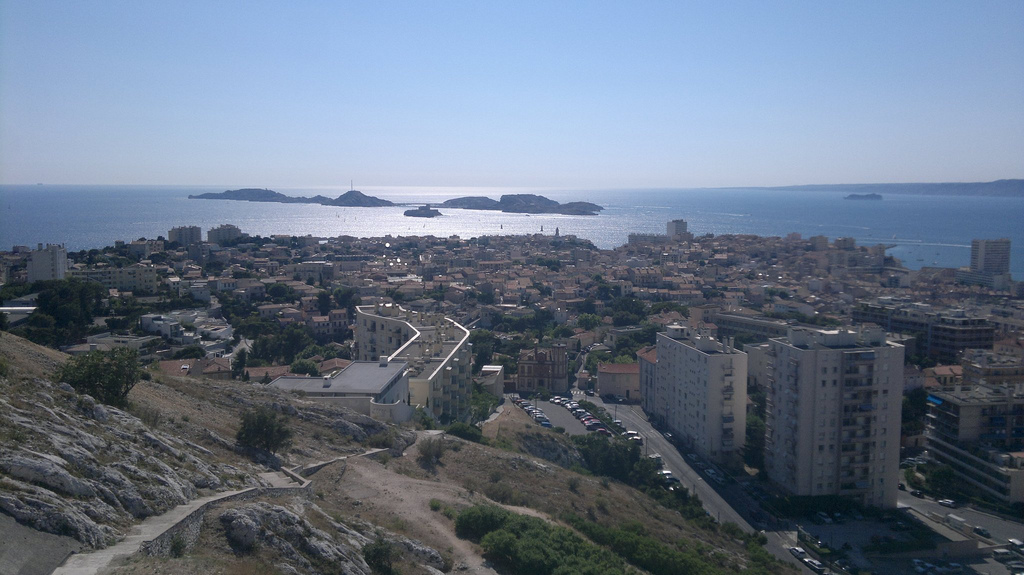 View of Marseille from Notre-Dame de la Garde © hugovk
This is the South of France so expect sun in Marseille even in January. For city sand try La Plage Catalans. Sunsets have to be the Old Port. And take your cool drinks and strong coffee in cafés away from the sea - you'll still find a view you just won't have waiters that hover and a heart attack when you get l'addition.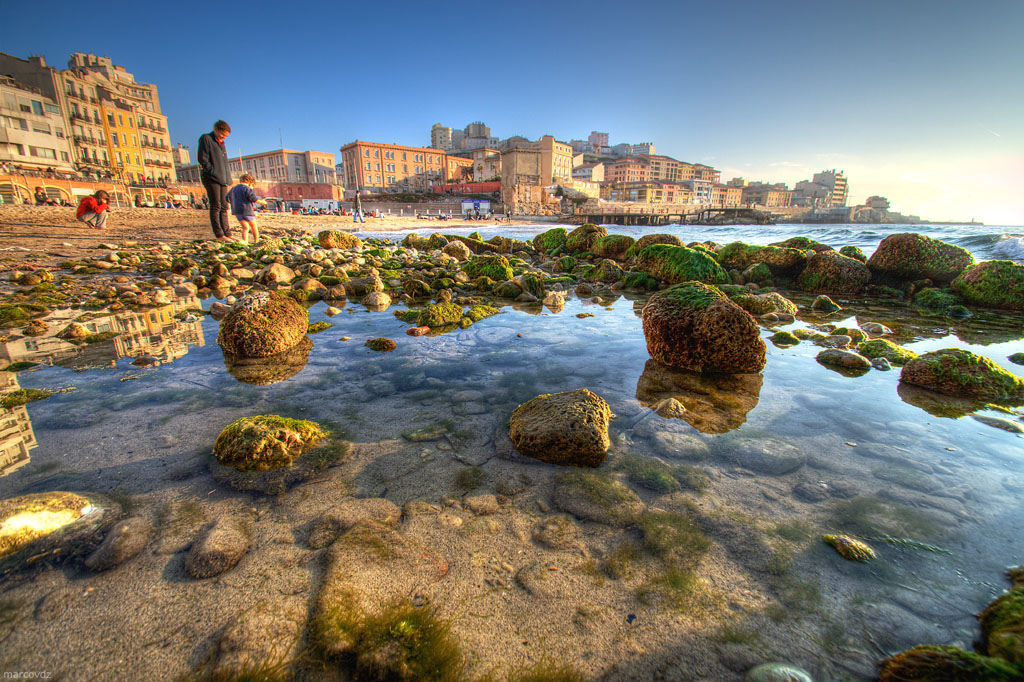 Plage des Catalans © marcovdz
Nice
Nice might share the same coastline as Marseille, but the capital of the Côte d'Azur couldn't be more different. Smart, elegant and just on the right side of decadent, Nice is never going to do edgy. And that's fine by Nice, because along with all its other very attractive qualities this is a city that almost defines self-confidence.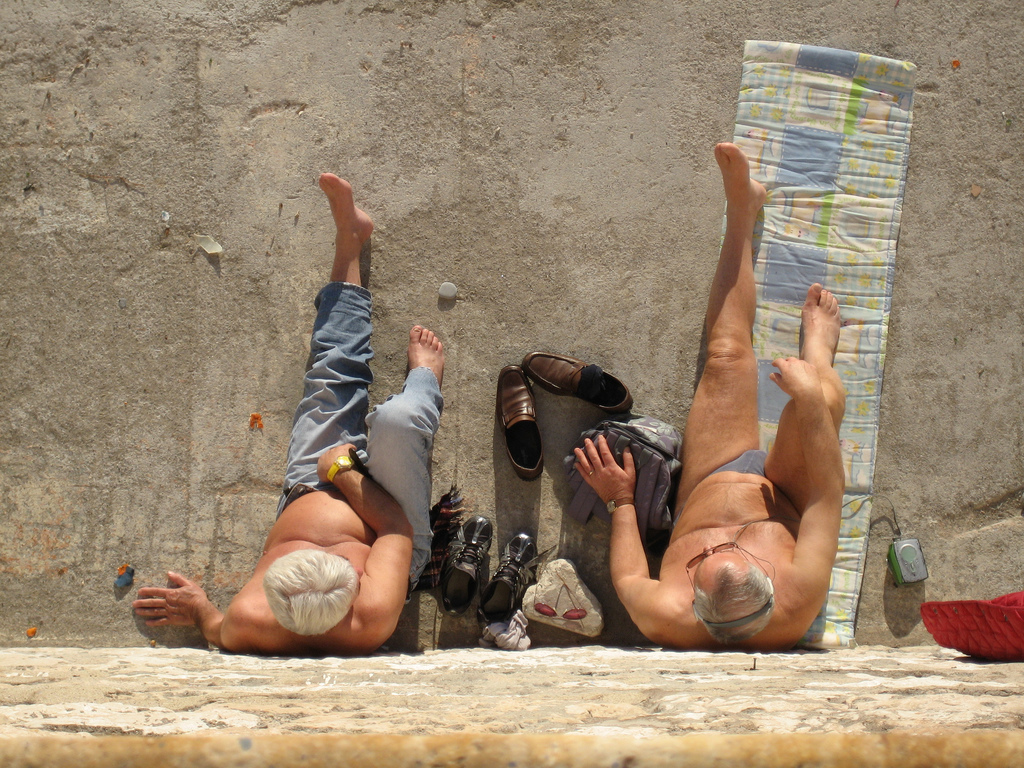 Promenade des Anglais © bousinka
In Nice you must stroll, at least once, along the Promenade des Anglais past the Hôtel Negresco then stand and gaze moodily over the Baie des Anges. After you've ticked that F. Scott Fitzgerald box you can head for the Old Town, grab yourself a copy of 'Nice Matin' and look like a local over some dangerously strong espresso.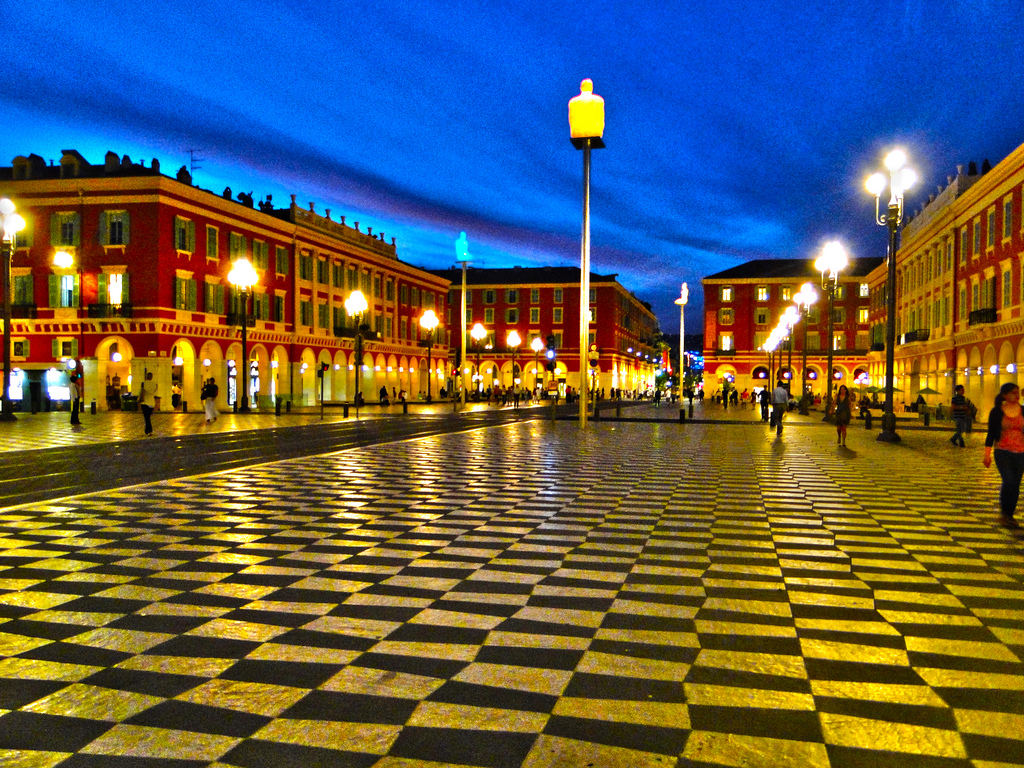 Baie des Anges © Rodrigo_Soldon
'People watching' is a favourite Niçoise pastime and it never gets tired. Pick a café in Cours Saleya on a sunny day - and there are plenty of sunny days - then just sit back and observe. But be warned; Niçoise ladies of a certain age do still wear fur and the sight of a little dog in a handbag is not entirely rare.
Nice Old Town is very pretty. It's all 'ice cream' colours, pristine stonework, charming markets, tiny shops that sell things you probably didn't even know existed and restaurants where it seems almost rude to eat anything but the Plat du jour. But if you want a slightly rough and ready sense of the city, take a walk to the Port.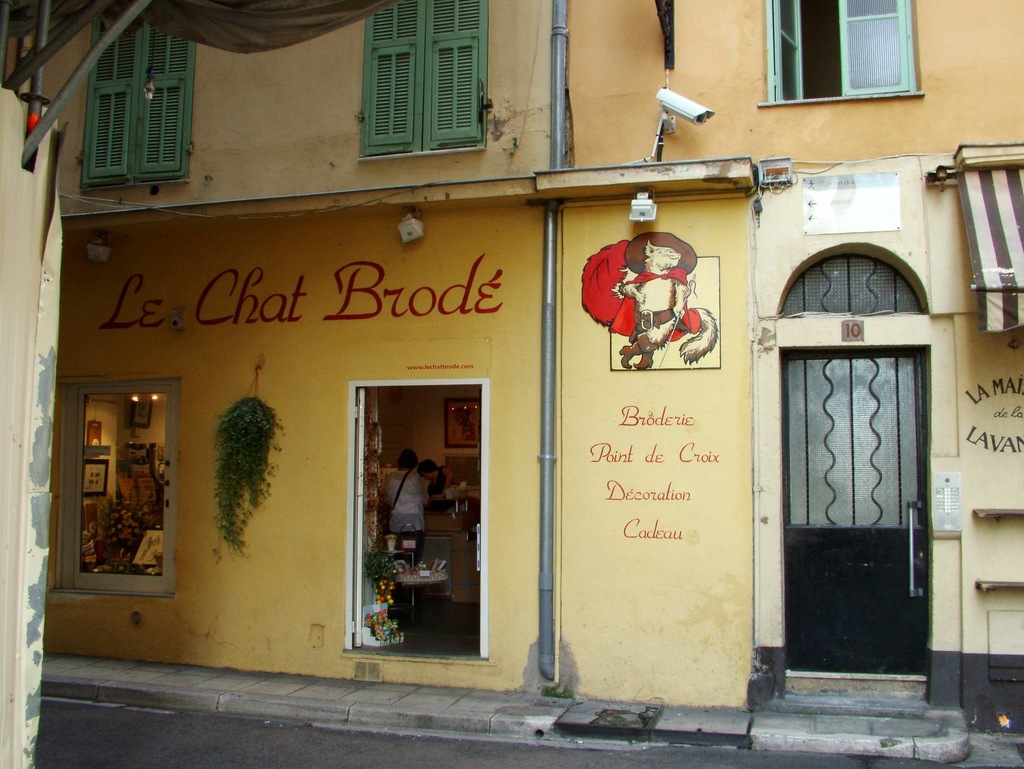 Image © Teriyaki Matz'[S5 3]
Okay, we admit it. The Port isn't rough and ready at all. It's just as glamorous and seductive as the rest of Nice, but that's no bad thing. This is where you'll find the Marche aux Puces from Tuesday to Saturday, seriously good seafood restaurants and literally (a word we don't use lightly) hundreds of antique shops.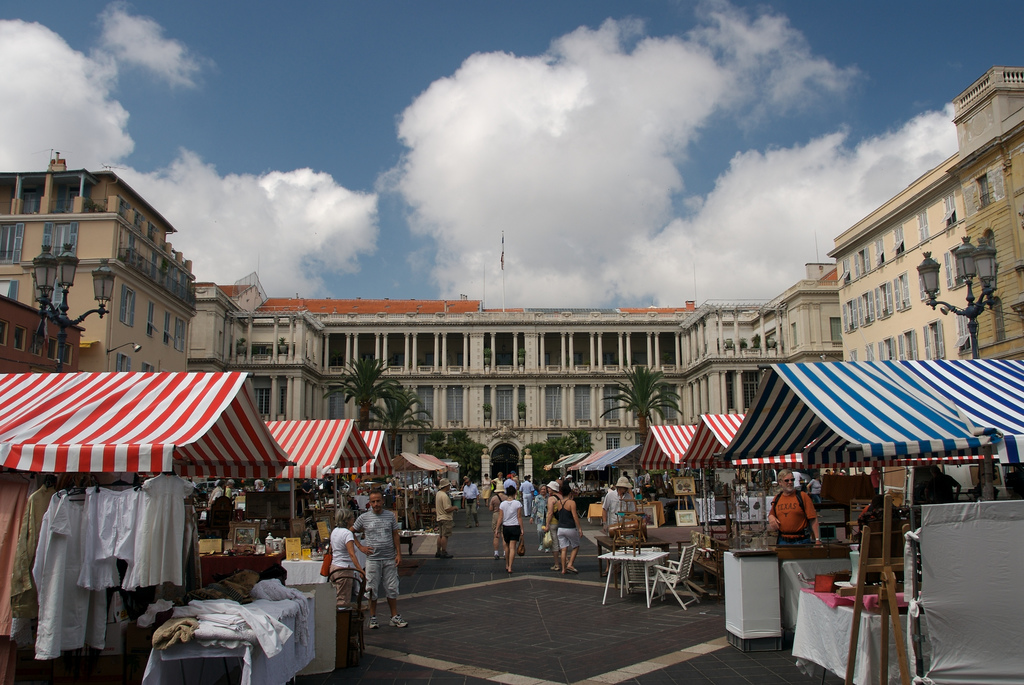 Antique market in Old Town © cking
It may seem strange that we haven't mentioned how to avoid the tourists, but Nice is a law unto itself when it comes to this. It's a city to see and be seen, promenade till you drop. Almost everything is al-fresco. And life is lived in its own particular Niçoise fashion. So our advice is, just join in and avoid nothing.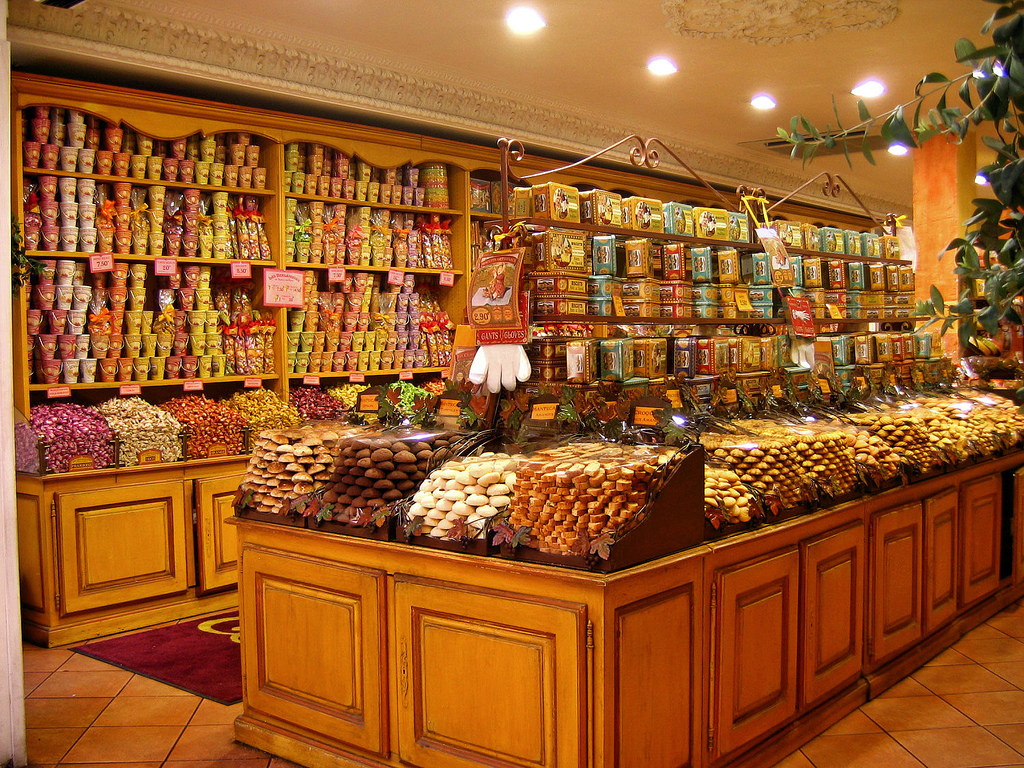 "Cure Gourmande" - confectionery in Nice Old Town © sokole oko
Bordeaux
If Nice gives you a taste for singular French cities, then you should definitely add Bordeaux to your 'must see' list. Especially now that it's firmly shaken off the 'poor relation to Paris' tag and reinvented itself as one of the world's greats - and not just for wine lovers.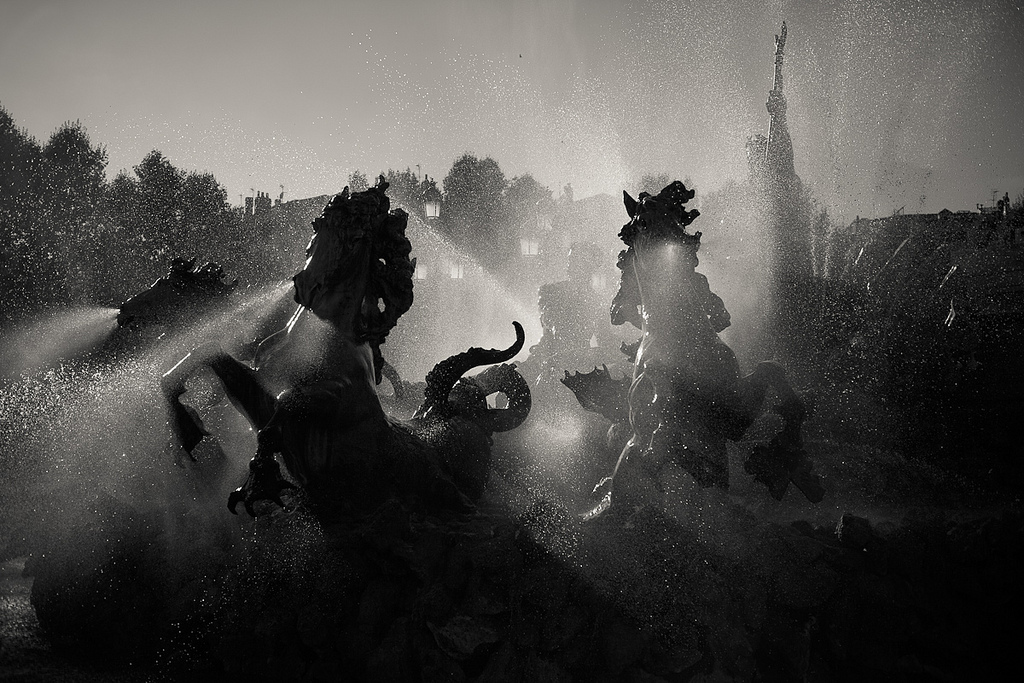 Carte postale de Bordeaux © camil tulcan
Overcome with a sense of déjà-vu when you first see Bordeaux? Don't be surprised. There won't be an iconic style magazine that hasn't published an image of the city over the past decade. And with new designers, architects, artists, musicians, museums, galleries, studios and shops appearing all the time, it looks like the city's days of smiling and looking pretty for the camera are far from over.
Bordeaux has an astonishing 320 listed 'Monuments Historique', topped only by Paris with 433. That's a lot to get round so it's probably best to start by finding a really nice café, ordering up a creamy Grand Crème and having a think. Like the monuments, there are plenty of cafés to choose from, we recommend you try La Rue Notre-Dame for a bohemian mix of places to sit, ateliers to visit, shops to browse and people to watch.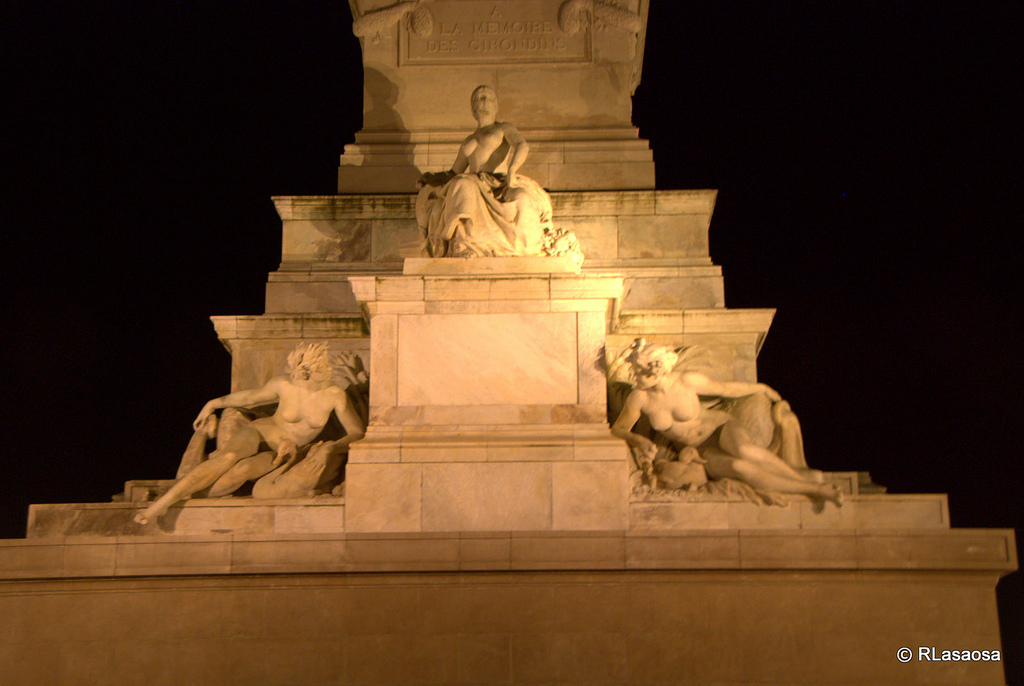 Monument aux Girondins © Rufino Lasaosa
If 'doing' the sights isn't your thing, then Bordeaux is perfect for bringing the best to you. You can't miss the River Garonne wherever you go, so it's only natural to cross the many arched Pont de Pierre (there you go, one down without even trying). The Place de la Bourse is immense and comes with its own Water Mirror. But remember, prancing about in the Water Mirror is almost as bad as leaping in front of the Eiffel Tower. So take a look, dip a toe if you must, admire the reflection of the Place de la Bourse and coolly continue on your way. Don't miss the Port de la Lune. Even if you hate shopping, you've got to at least set foot on the Rue St. Catherine, at 1.2 km it's the longest, pedestrianized shopping street in France. And you have to promenade on the Waterfront as the sun goes down, if it's good enough for the Bordelais.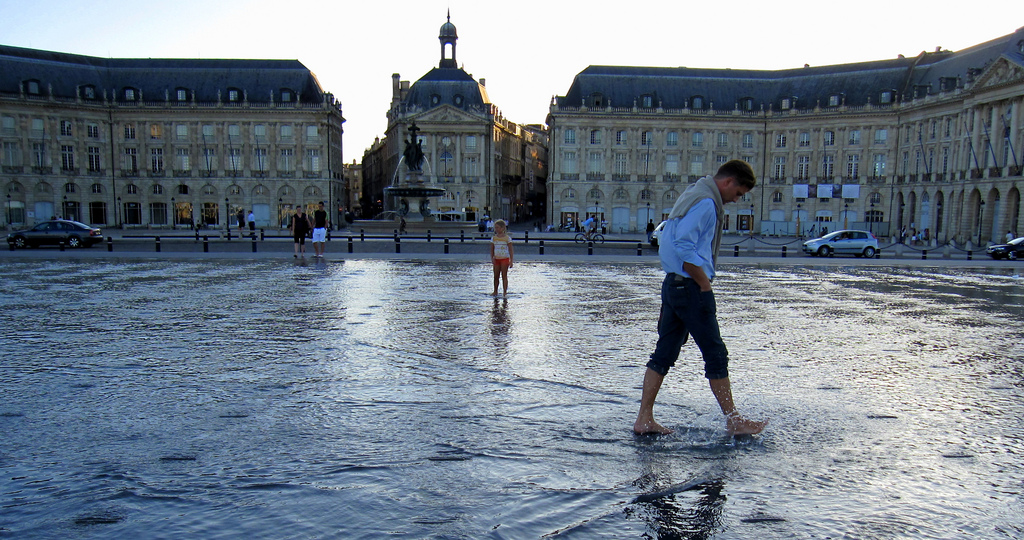 Water mirror © Michael Yat Kit Chung
Historic as it is, Bordeaux is pretty committed to technology too. Take a sleek tram when your feet get tired. There's free Wi-Fi in most public squares and parks. And thousands of QR codes all over the city give smartphone access to instant visitor information.
So that's three great French cities that aren't Paris to start you off. Will you ever look back?