One of the immutable laws of travel is that once removed from their country of origin almost all souvenirs become ugly and pointless. Paella dishes look authentic in Spanish kitchens. Beaten metal wall lamps are exotic in a Moroccan Riad. Traditional Cretan plant pots look wonderful on windowsills in Crete. French country linen is charming in France. Get it home to wherever home is, give it five days and it's living in the attic or on its way to the next car boot sale.
Monday 22nd April was 'World Earth Day'. Billions of people took action: planted trees: cleaned up waste: demonstrated: went without electricity: we thought about souvenirs.
We love them and we're all guilty of falling for them. But are we just indulging in some more needless consumerism? At least 10% of souvenirs exported every year are either restricted or illegal. If we're not buying direct from the designer, artisan, artist or craftsperson the 'contribution to the local economy' argument becomes a bit flawed. And, including packaging, it's more stuff to add to the 60% + we burn and bury as waste every year.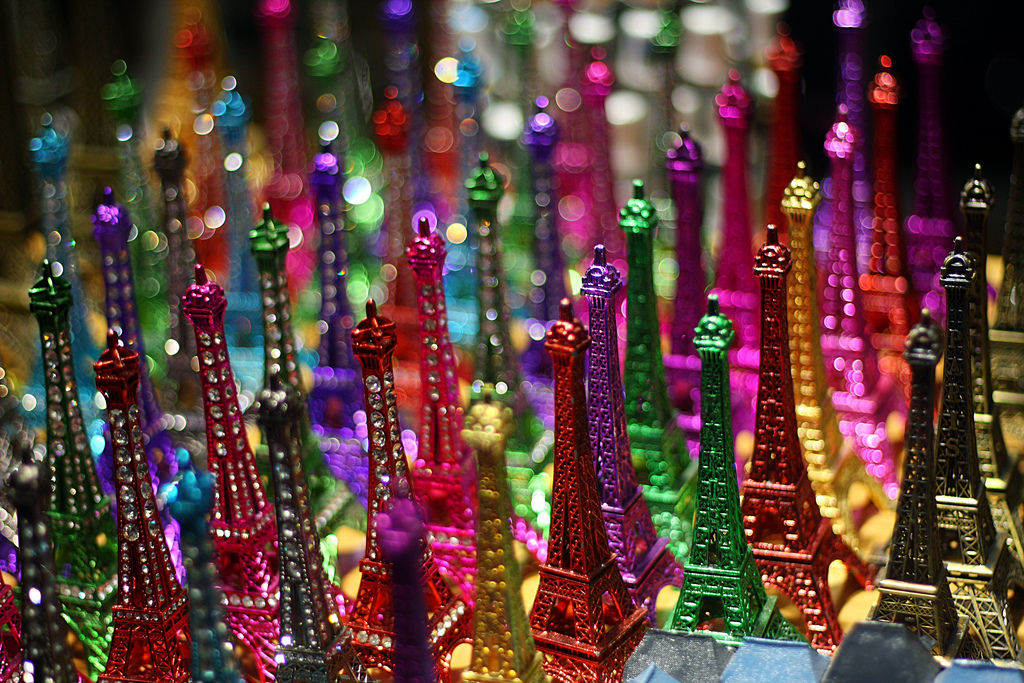 JonathanCohen
So to celebrate World Earth Day 2013 - and the other 364 - I've come up with some souvenirs that meet all the criteria: interesting, memorable, evocative and local. But you'll keep them forever, they're totally waste-free and people friendly, economically sound and thoroughly responsible.
Skills are the new souvenirs.
Forget 'immersion courses' and 'working holidays', I'm talking about the type of things you can learn in a day or a few days that give you something productive to take home you don't need to dust, hide or jettison. And learning a skill is local, interactive and inclusive so it works for any type of travel and traveller.
Apart from celebrity offspring; clearly born with a genetic pre-disposition to adore runway shows, shopping, watching French television (regardless of their native language) and philanthropically assisting their fellow man, most children are disgustingly selfish. They want to do things that are fun, usually involve water and noise, vast energy expenditure and other people of roughly the same size. Fortunately most parents started off as children and re-learning some youthful enthusiasm is a lot easier on holiday.
Surfing Skills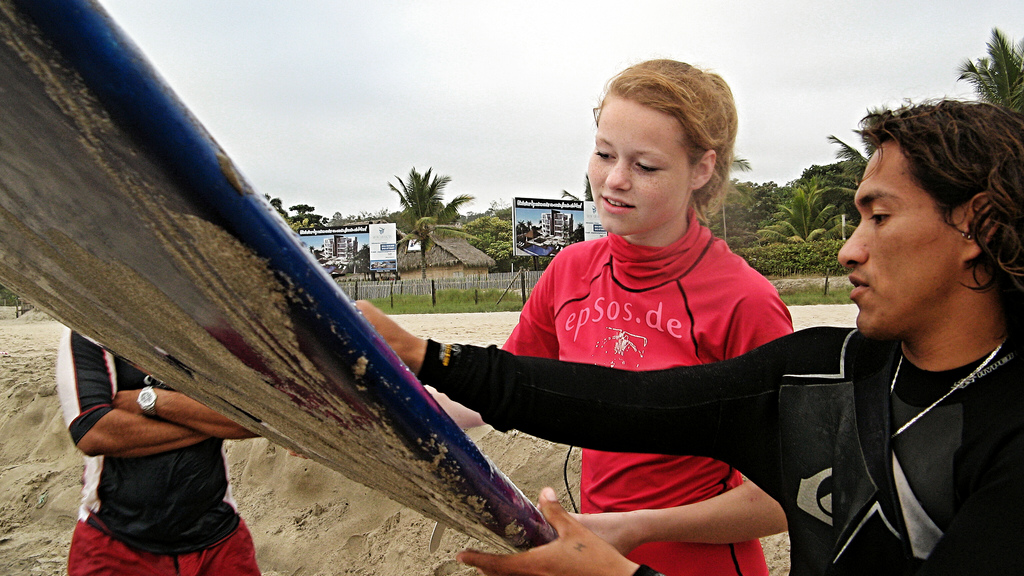 epsos.de
Lanzarote is the most Eastern of Spain's Canary Islands and closest to the coast of Africa. It's also home to some of Europe's top surf and with surf comes 'Surf Schools'. Surf School Lanzarote in the Famara area on the island's North West coast has been established for over 30 years and is one of the best surf schools in Europe. The instruction is relaxed and friendly (reassuringly professional too), groups have an instructor ratio of no less than 1 to 8, families and children are welcome and there's a choice of course levels and length. And it's Lanzarote so the surroundings are stunning, the weather's beautiful and it's open all year round.
Biarritz in SW France is another option. With Spain to the east (lots of excellent 1 and 2 day cooking courses in nearby San Sebastian) and France's magnificent Landes coast to the west, Biarritz is relaxed and surfy but seriously smart too. Try Biarritz Paradise Surfschool. Ideal for young children, very professional, friendly and good fun - this is the school where SW France's schoolchildren learn to surf.
Raft Building, Sailing, Kayaking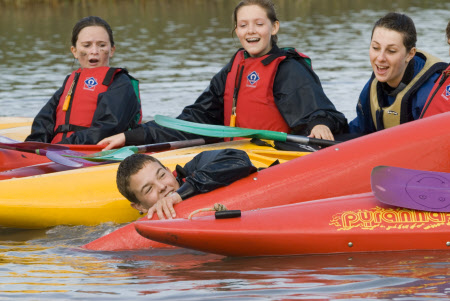 On the Norfolk Coast not far from Norwich the National Trust's Brancaster Millenium Activity Centre does water professionally. From May to August children can learn to Kayak, sail in a Longboat (yes, really), build and launch their very own rafts or explore Norfolk's creeks and marshes on Coastal Safaris. So that's water, wildness, creatures, boats and building - Brancaster pretty much ticks every box for me.
The National Trust is an old hand at teaching new tricks, so check out their website for short (as little as a few hours) and longer skill building courses from dry stone dyke building to art appreciation.
Canyoning, White Water Rafting, Ridge Walking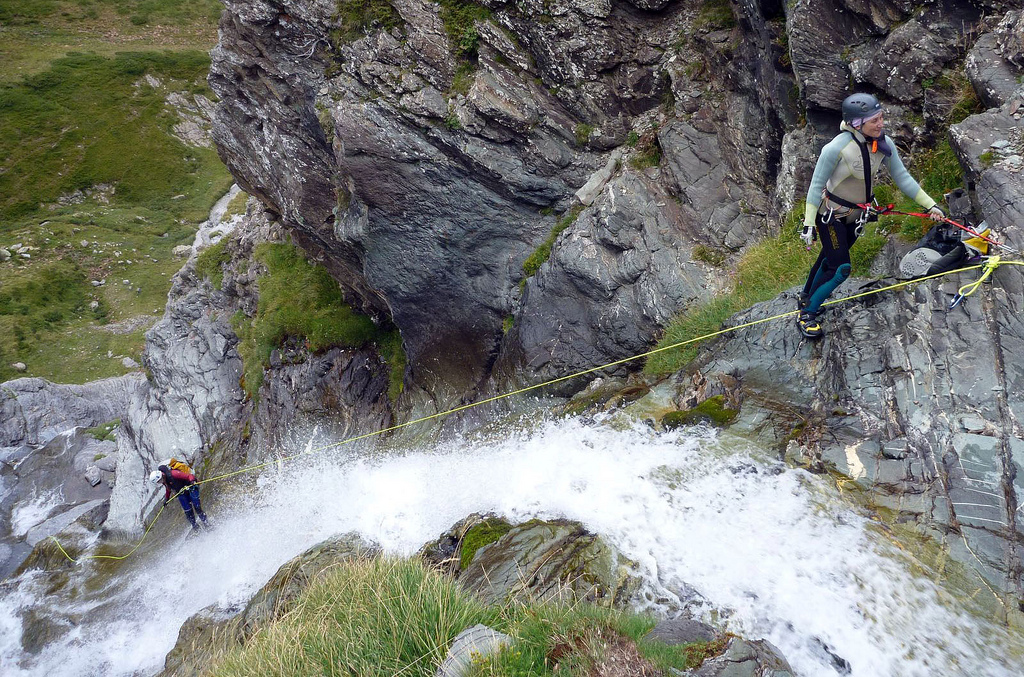 David Domingo
Learn to Canyon (an abseiling, jumping, rock-climbing, white water swimming combo) in the French Pyrénées. Courses from 1-day and suitable for good swimmers age 9 and over. You can add white water rafting and ridge walking to your skill set in the Pyrénées too.
If you aren't travelling with children (or you just want some time-out) there are skills you can learn in a few sneaky hours, some that'll keep you busy for days and even one or two you can pick up over lunch.
Flamenco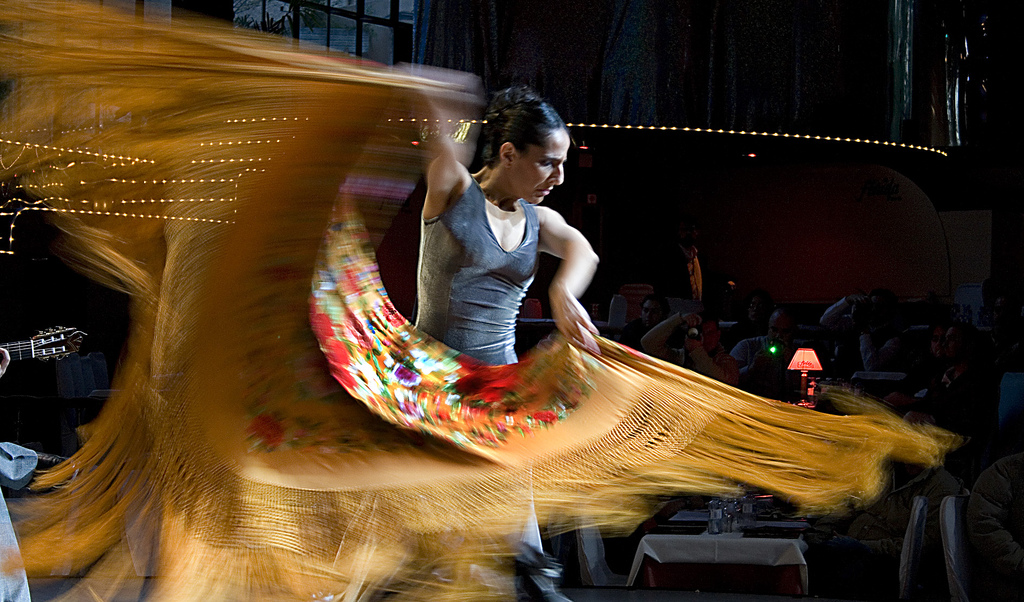 aiscube
Get off the busy streets of Madrid this summer, step into some heels and learn basic Flamenco. There's the Centro Amor de Dios for professionals. Or a few steps with dinner for tourists. But show you're a little bit serious about learning and go for the middle-ground - Fundación Conservatorio Flamenco.
Waltzing
Learning the waltz and the etiquette of the waltz in Vienna has to knock out most 'you'll never guess what I did on holiday' conversation starters. Go for the best and take a private lesson (from €50 per hour) at the Elmayer Dance School. The oldest and most famous dance school in Austria, the Elmayer offers private lessons in a choice of languages and welcomes visiting students all year round.
Spanish Cooking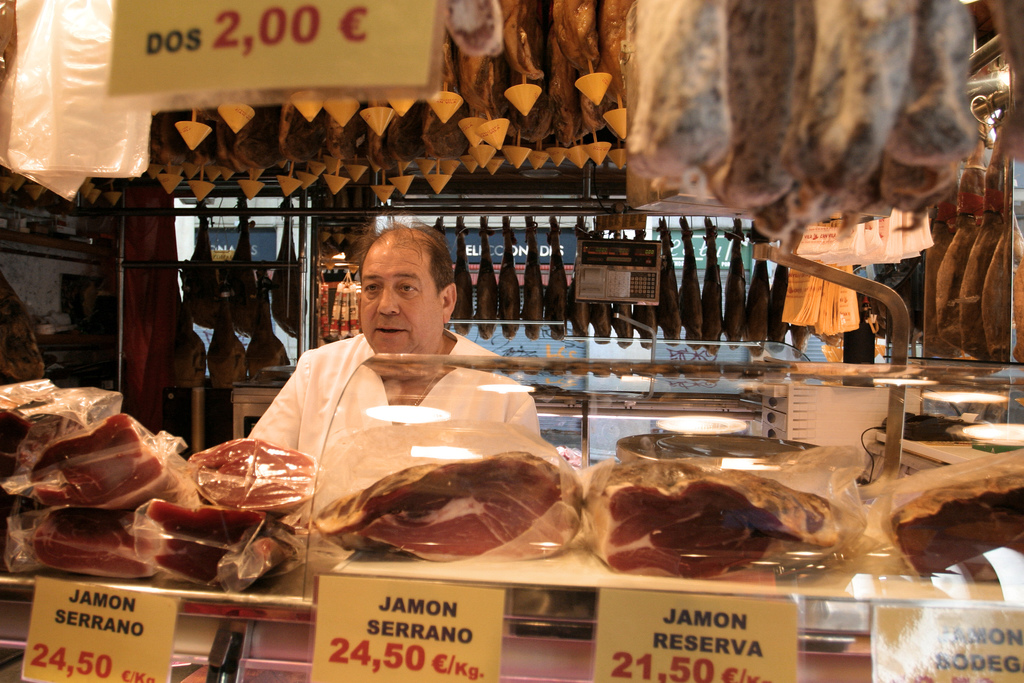 nathangibbs
The Boqueria food market in Barcelona is one of the best and most famous in Europe so it's no surprise that their Cooking School is excellent. There are serious courses for committed professionals but if you just want to learn the basics and get a feel for what makes Catalan Cuisine one of the world's most celebrated there are practical half-day, afternoon and early evening classes and visitors are welcome. The market itself is amazing and the Boqueria School's instructors include well-known Spanish chefs, local chefs and rising stars. There are also regular cooking classes for children in Ferran Adria's favourite market.
Cook for a day at River Cottage HQ near Axminster on the Devon/Dorset border.
Take a morning to design your own signature scent in Grasse, Provence.
Learn how to pair cheese and wine over lunch near the Louvre in Paris.
Make mosaic in Rome.
Take a drawing class in London.
Art courses in Amsterdam, lectures at the Musee d'Orsay, wine making in Bordeaux, archaeology in Italy .......
The world is full of people who know how to do something you don't and they're ready to share. So I'm not saying don't buy souvenirs, I'm just suggesting an alternative approach that's maybe a bit more memorable and less likely to end up as landfill.
Go learn something.
Find Andrew Matthews on Google+