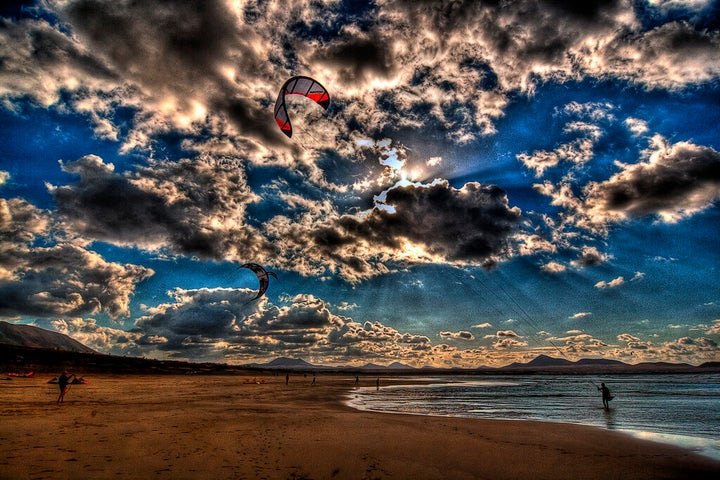 UNESCO Biosphere doesn't exactly say sun, sand and sea does it? You're thinking earnest types in sturdy shoes with sensible hats and possibly those double stick things that make sure everyone knows they're walking, just in case the one foot in front of another action wasn't enough of a hint.
Welcome to Lanzarote, the little Biosphere that chose sun, sand, sea and sustainability, gave rash over-development a miss and made a guilt-free island mecca for responsible travellers who want to play too.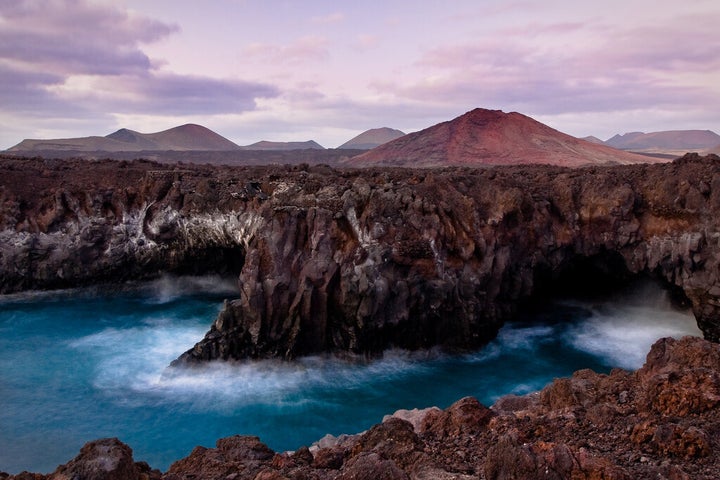 Lava Coast, Los Hervideros. By andywon.
As far as natural advantages go it's fair to say Lanzarote lucked out. The fourth largest and most eastern of Spain's Canary Islands, Lanzarote's also the oldest and flattest. So the wind, rain and humidity that affect its neighbours leave Lanzarote relatively unscathed. The weather is warm and sunny most of the year with very hot summers (it's only 100km from the Sahara). And, with the exception of some of the island's west coast, the Atlantic is stunningly well behaved - for the Atlantic.
This is all good news if you can't consider a holiday unless it comes with a beach. All in all Lanzarote has 85 of them, ranging from the lava strewn shores and world class surf in the west to the popular resort beaches on the island's greener east coast. But if you take our advice you'll make a picnic, stock up on water, pack a sun umbrella and head south to spend the 'Beach Bit' of your holiday among the coves, cliffs and sand dunes of Papagayo.
Back in the heady days of the 60's when all was peace, love and self-discovery unhindered by the practicalities of sun screen and personal hygiene, Papagayo was Hippy Heaven. The patchwork tents are long gone, but the beach remains; sheltered, unspoiled and far less busy than its suburban counterparts - probably something to do with there not being any cafés, bars or surf shops. Papagayo is ideal for small children because it's not big and crowded and the sea is paddle perfect. And older children can spend hours exploring and climbing and swimming safely - it's never too early for the next generation to discover great beaches don't all come with theme parks attached.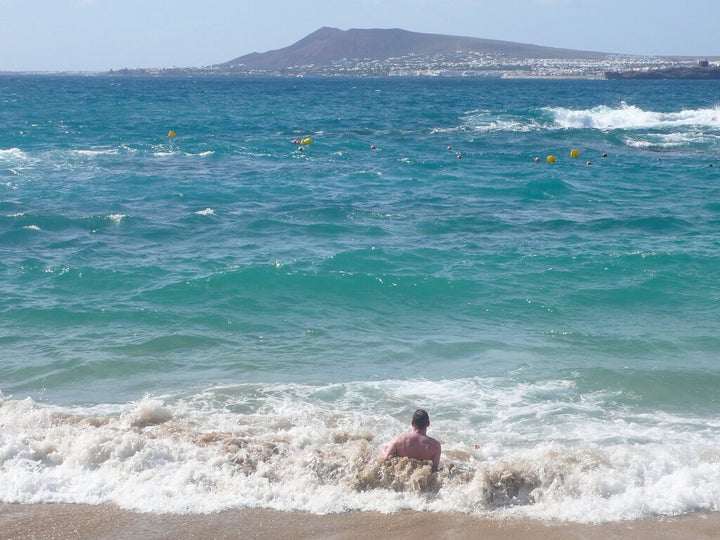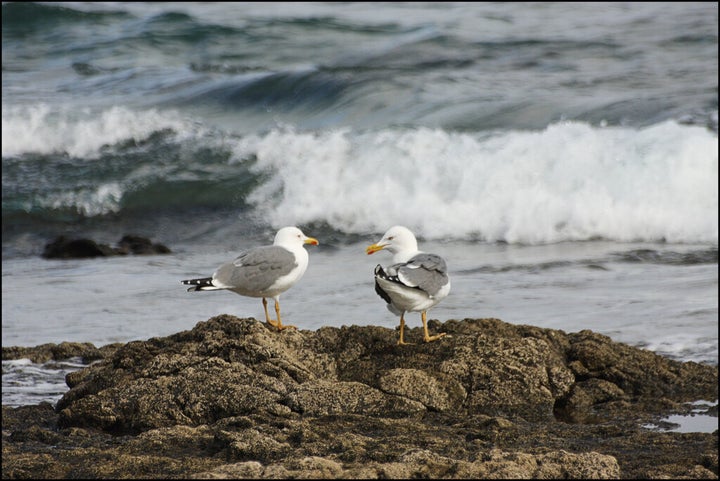 Not that Lanzarote doesn't do Theme Parks it just doesn't do them in quite the same way as the rest of the world. Instead the island goes with what comes naturally. And since Lanzarote is lucky enough to have a history of real-life volcanic activity to fall back on we don't think a lack of Smurfs or the like will disappoint you too much.
Lanzarote's volcanic activity is fairly recent - 1730 to 1736 - and there's evidence of it everywhere from the Playa Quemada to the island's vineyards and farmland. But nowhere on Lanzarote says 'vast and unknowable universe' quite as clearly as Timanfaya National Park.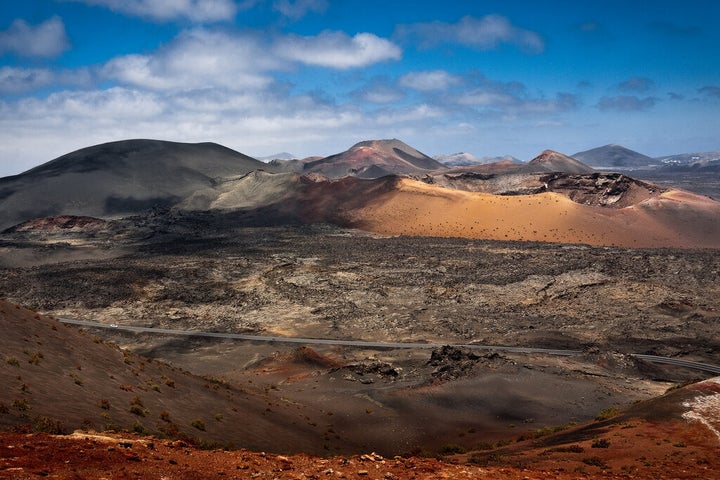 Timanfaya National Park. By andywon.
Covering 50km² in the west of the island, Timanfaya is strange and bleakly beautiful, a landscape of devastation punctuated by huge craters, walls of petrified lava, volcanic ash, enormous boulders, geysers and endless plains. Regular bus tours are one way to see the park (understandably you're not allowed to wander about on your own). But, you can also explore Timanfaya as part of a Camel Train and this we highly recommend - it takes about five minutes to get used to the way camels walk and the fact that even the happy ones look like they might bite you.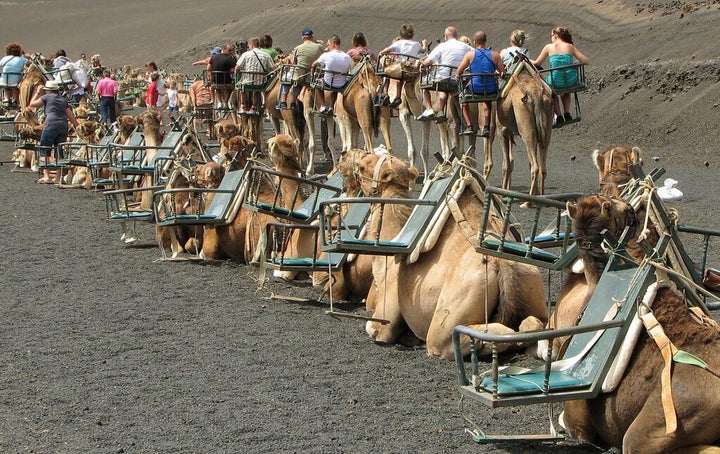 In Timanfaya and all over Lanzarote you quickly become aware of a common thread; the vast influence of one man, César Manrique. Architect, artist and conservationist, Manrique is considered by many to be the creator of contemporary Lanzarote, the keeper of its heritage and a driving force behind the successful balance of environment, culture and community that makes the island so unique.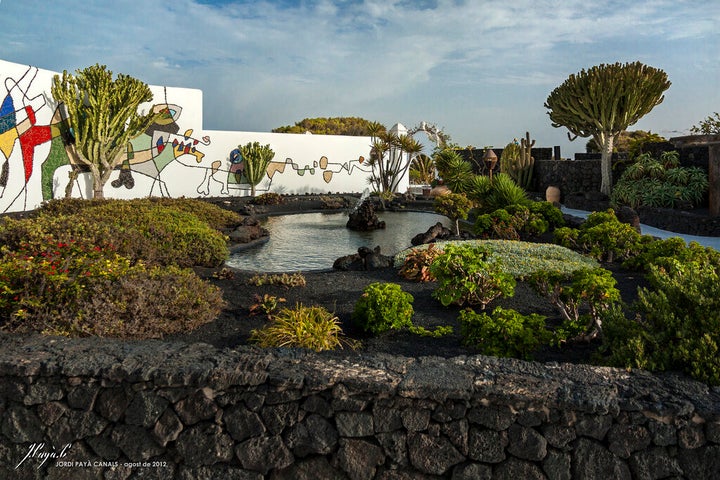 Jameos del Agua, on Lanzarote's gentler, greener east coast is Manrique's masterpiece and a complete contrast to Timanfaya. Built out of the partially collapsed remains of the world's longest volcanic tube, Jameos del Agua is all sparkling pools, waterfalls, caves, lagoons and gardens. It's also the only natural habitat of Munidopsis Polymorpha, Lanzarote's tiny, blind, albino crabs and, fittingly, home to the César Manrique Foundation.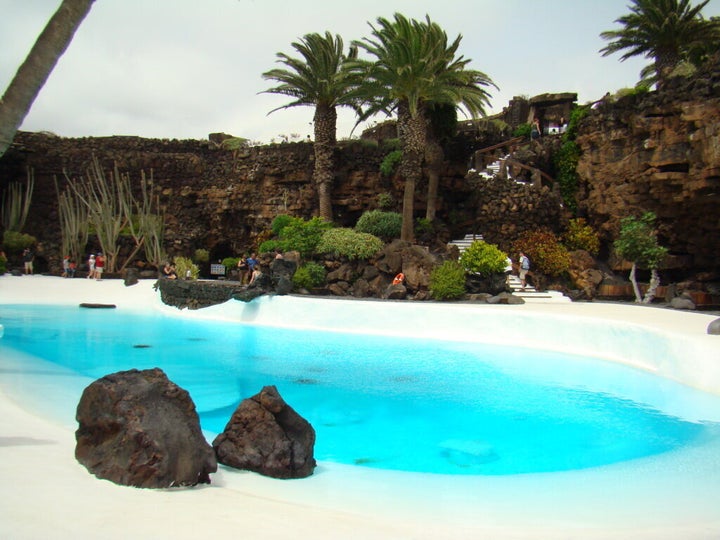 Bikes are big on Lanzarote and getting more popular all the time. So even if you don't want to give driving up altogether consider taking to two wheels at least some of the time. Not only are the island's roads relatively quiet, they're well surfaced and cyclists are pretty much the norm so there's more respect than you're probably used to. And bikes come in handy for exploring Lanzarote's less beaten paths, finding your own favourite beaches and exploring tiny towns and villages that aren't writ large on all the visitor info.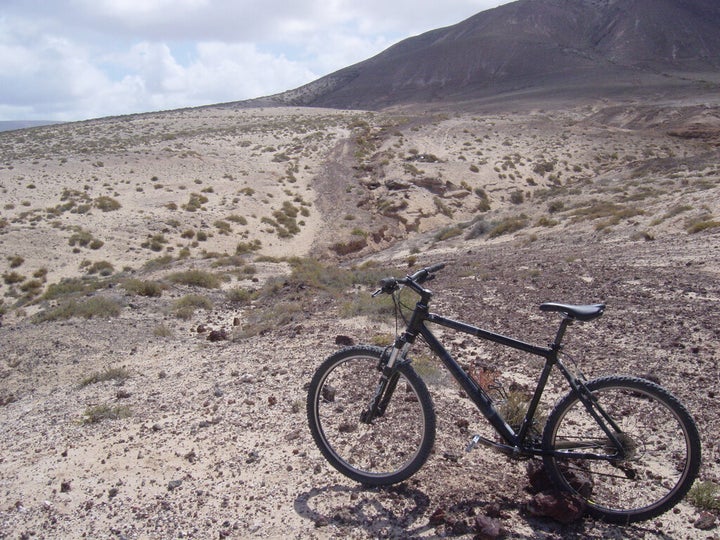 While the restaurants and farmers' markets of the world translated 'fresh, local and organic' into 'pricy and pretentious', Lanzarote must have looked on in amazement. Because here, when it comes to food, the rules are simple; if you can't grow it, catch it, rear it or make it, you don't eat it. Happily the island grows just about everything, fresh fish are line caught all along the coast, Lanzarote chicken is famously good and don't get us started on the local Malvasia wine and the island's fig and cheese options. Almost every town and village has a morning produce market at least one day a week. If you want someone else to do the cooking there are plenty of Canarian restaurants only too happy to help. You can go total island and take to a Telebar for tapas and vino pata (the everyday local wine). And you have to try Lanzarote's 'Fish, Chips and Sauce'; grilled Dorada, Papas Arrugadas and Green Mojo.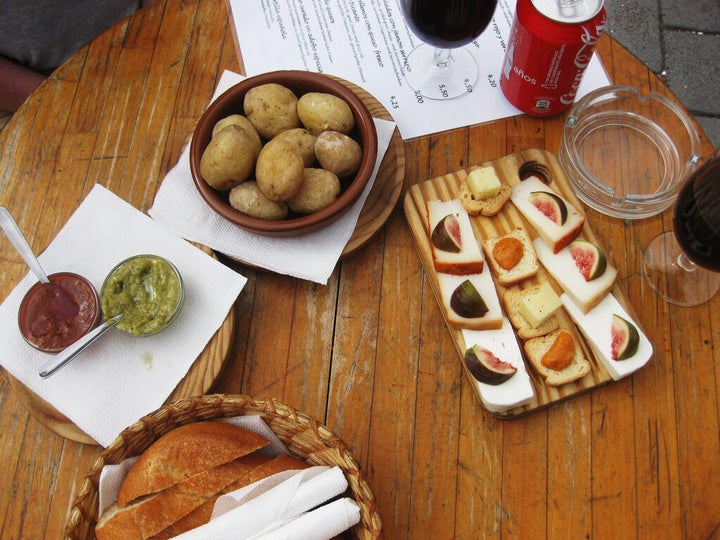 Iconic whitewashed houses, vineyards scalloped with stone windbreaks, a solitary cone shaped mountain breaking the horizon, white sand beaches and clear seas, rich fields, quiet roads, huge night skies, a line of camels on a black ash ridge ..... Lanzarote is easy on the eye and totally alive; a perfect Biosphere and committed to keeping it that way.