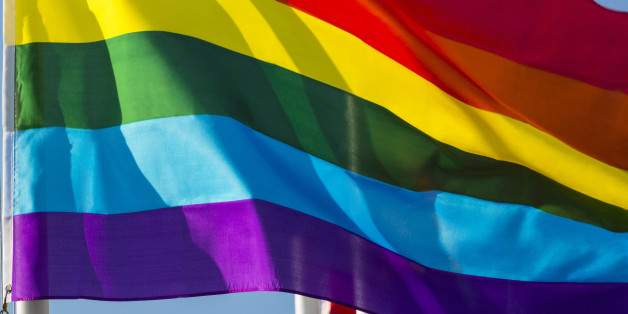 Getty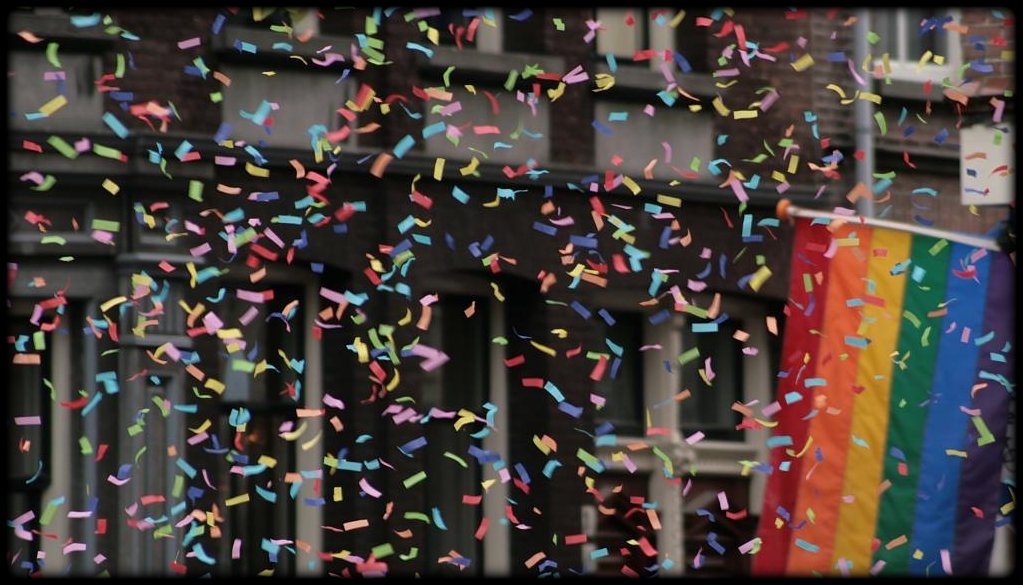 mickebear
The sun is shining in Amsterdam. It's warming up to be a hot weekend in the city of cycling, canals and clogs. But really this heat, this heightened atmosphere and fun-loving spirit have nothing to do with the heat wave's return.
It's all because Pride is coming to town.
Amsterdam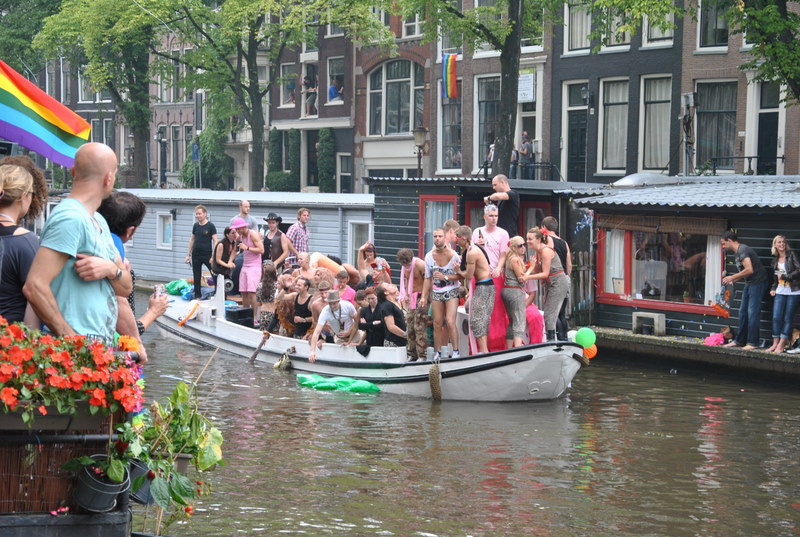 Gents Wild
With parade floats literally floating their way through town on the city's canals, Amsterdam Pride is a force to be reckoned with and you can expect Amsterdamers to come out in full force to support it - young, old, straight, gay, transgendered, senior citizens and tourists - Pride unites this city.
As it does all over the world and August is one of the busiest months in the Pride calendar with events adding some sunshine and sparkle to cities all over the world. Here are some of the best...
Brighton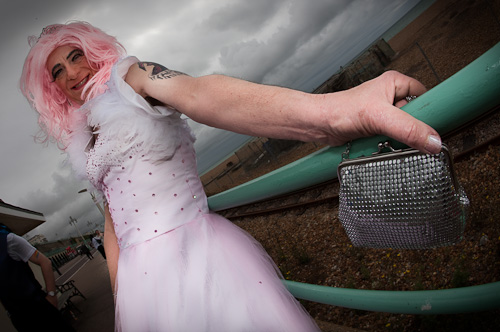 heather buckley
Brightonians wait all year for Pride to arrive, which may seem strange when an average weekend in Brighton & Hove has the same liberal "anything goes" abandon and colourful nightlife as a mini-Pride. But it's true, Pride is a highlight of the English seaside city's calendar, so head to Madeira Drive early to claim your parade side spot before it marches along the seafront. Afterwards a festival-like party can be expected in Preston Park where live music, street food and other entertainment are available for all to enjoy.
Vancouver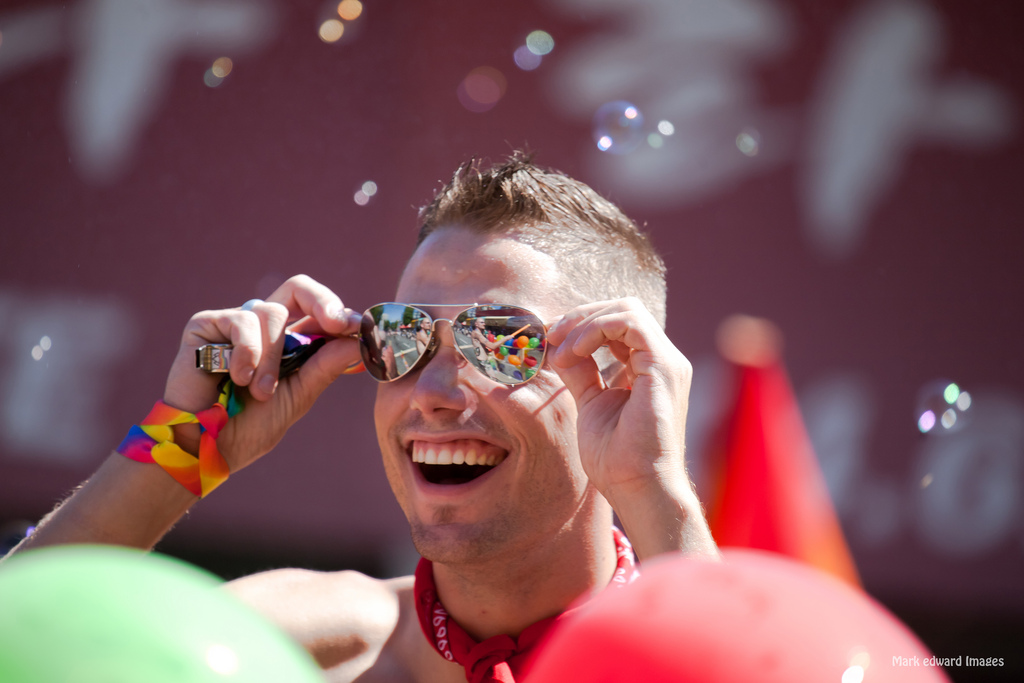 mutrock
This coming weekend is also Vancouver Pride. Another left-leaning city - it's one of the most environmentally friendly cities in North America - Vancouver has been putting on its make-up for a number of weeks in preparation for Pride and not just figuratively; the city recently painted a number of rainbow road crossings to brighten up street corners across the West End. And guess what? The rainbows are permanent, so the city will have a constant reminder of the colour Pride and the LGBT community adds to their city.
(Source: http://www.cbc.ca/news/canada/british-columbia/story/2013/07/29/bc-vancouver-rainbow-crosswalks.html)
Reykjavik
Archaeobobalist
Next week sees Reykjavik warm up to welcome Pride to its Atlantic shores. While tropical temperatures are probably off the cards, the atmosphere in town will be warm and the country's summer light - the sun's currently not setting until after 10pm - means Pride is literally an all-night party. However, during the day expect a very family friendly parade down Laugavegur, the city's main street.
Antwerp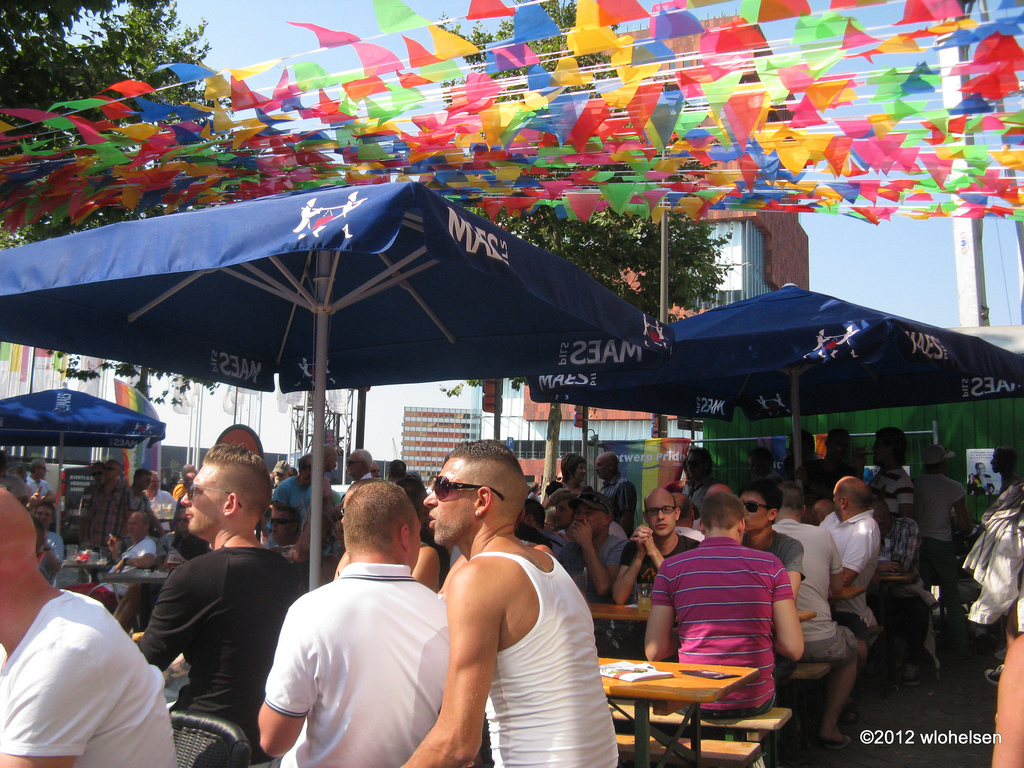 wwilliamm
Next up is Antwerp. The Belgian city is currently hosting the World Outgames and sporting events will end with an almighty Pride party from the 8th - 11th August. With the free Wave festival and a sport themed parade on the cards, put down your vlaamse frites, dig out your sweatbands and best 70s too-short shorts and join in against a backdrop of striking renaissance and baroque architecture that Antwerp isn't famous enough for.
Montreal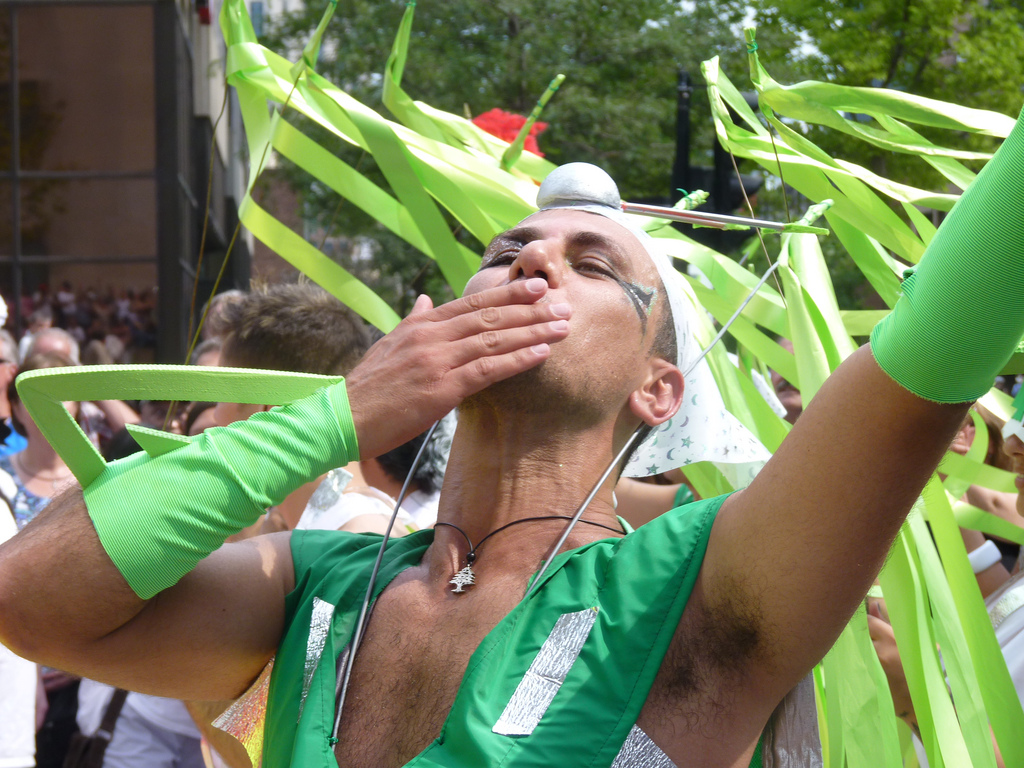 elasticcamel
We fly back to Canada for our next stop as the week long Montreal Pride kicks off on 12th August. A world capital for festivals and the untranslatable French "spectacle" you can expect Pride in Montreal to be a culturally rich, community-encompassing event. The parade takes place on Sunday 18th August along René-Lévesque Boulevard and sees a number of awards being dished out for best floats as well as Grand Marshall awards acknowledging efforts by local LGBT rights campaigners.
Prague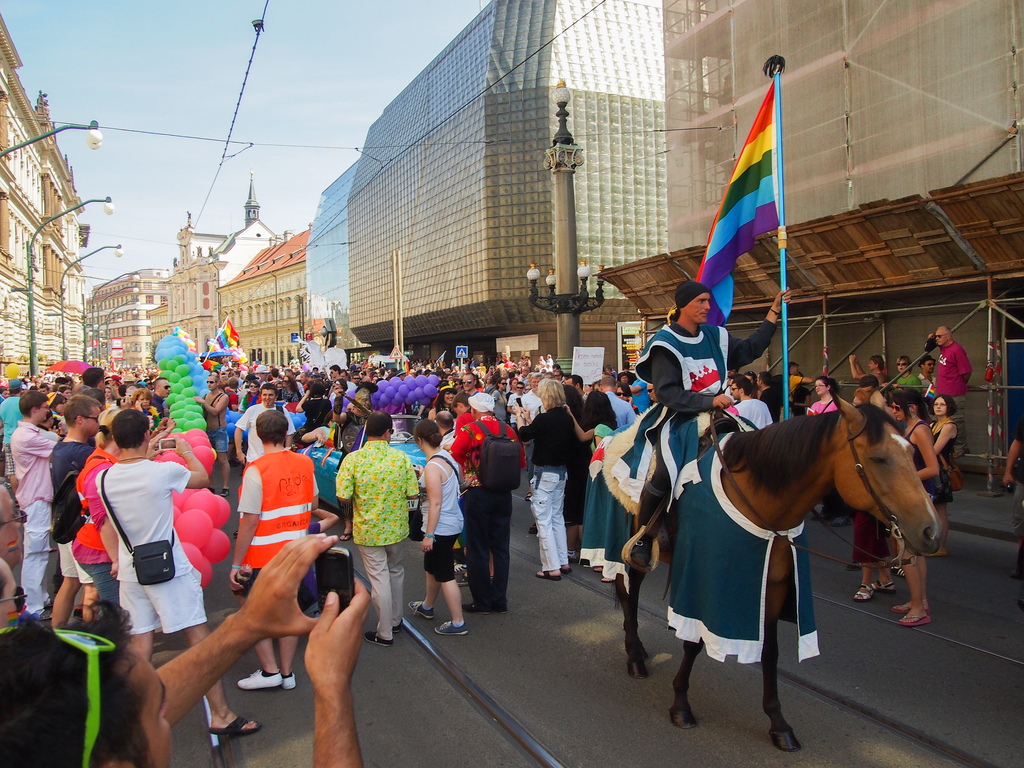 moroni
Prague Pride is scheduled for the same weekend and this will add a bit of colour to this beautifully gothic city. 2013 is only the third year for Pride in the Czech capital so it's a worthy event to support as it's part of an initiative to improve acceptance of the LGBT community - which is of course, why the first Pride march took place in New York in 1970. This year sees many more daytime events taking place across Prague's pretty town squares and there are special tours being arranged for those visiting during the weekend, including guided tours of the gay scene and a running tour for those who enjoy a workout while sight-seeing. (No, I don't understand that either.)
Manchester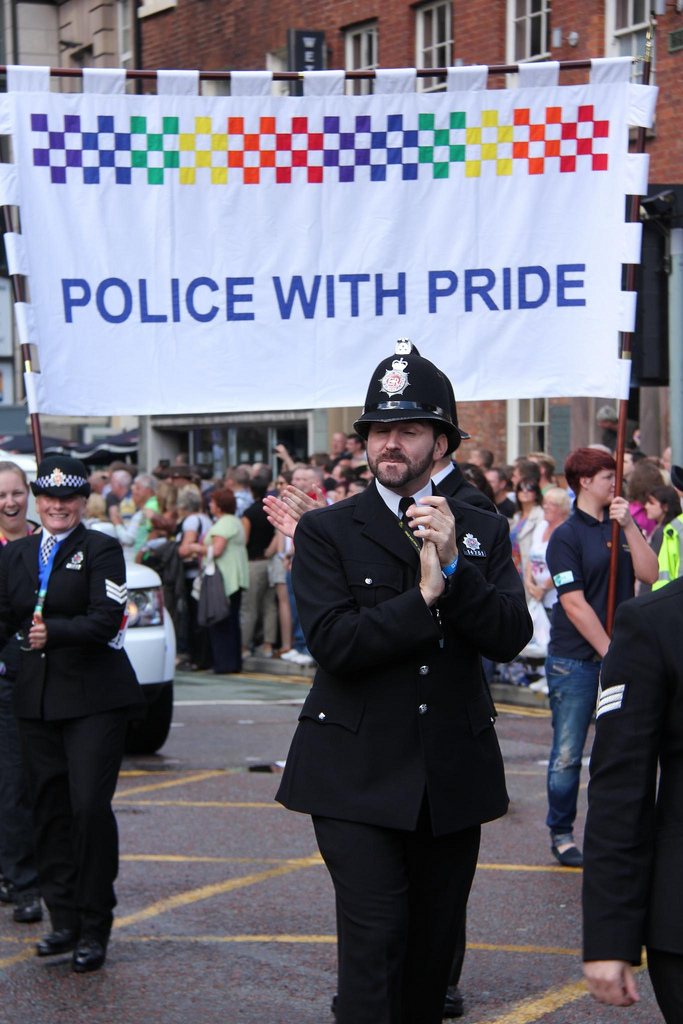 pezmc
Heading back to the UK - which recently passed a bill to make gay marriage legal next year - Manchester Pride is one of the biggest and best that Europe has to offer with events focused around the Village and Canal Street areas of the city. With a city parade, a fringe festival and a big arena concert, expect lots of color and character throughout August as Manchester celebrates its long established LGBT community. The event ends with a candlelit vigil to remember those the community has lost on the Bank Holiday Monday and all profits from the event support HIV and LGBT community charities.
Copenhagen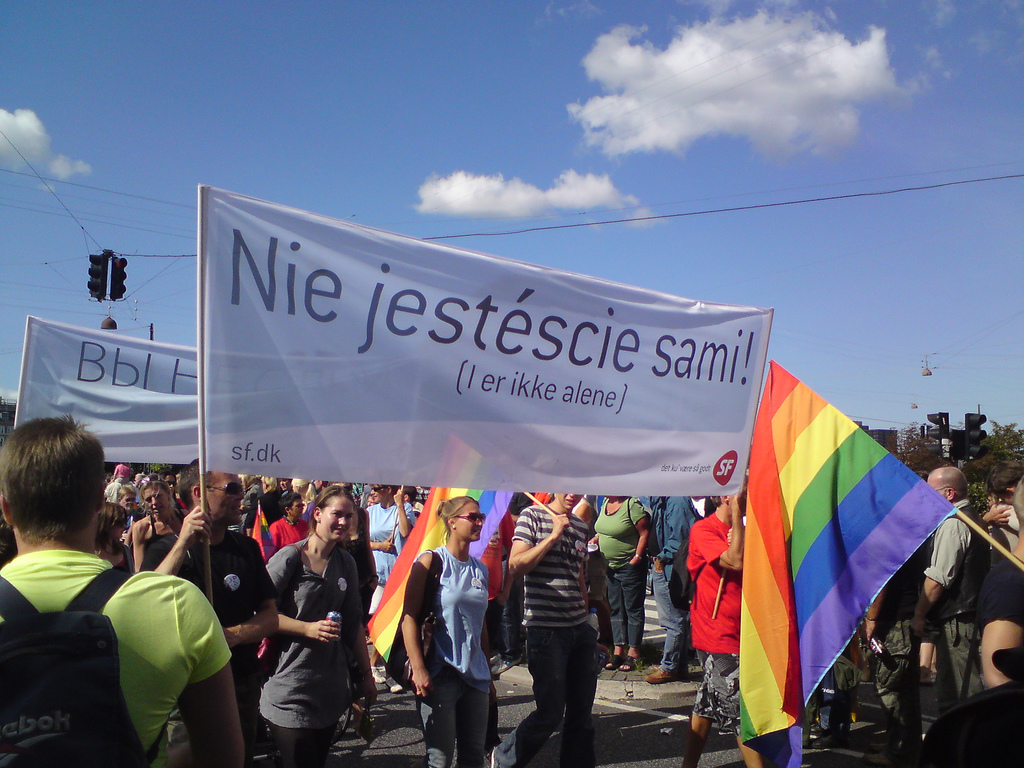 darkfoxdk
Copenhagen is where our whistle-stop tour of Pride around the world ends, and what a place for one last dance. Denmark was the first country to legally recognise gay marriage and the city is home to one of the oldest gay bars in Europe, Centralhjørnet, which is still serving drinks after more than 80 years. The City Hall Square is where live music, art exhibitions and other entertainment can be found and where the parade starts at 1pm on Saturday 24th August.
So that's August sorted for Pride, but what about the rest of the year? Where have you taken part in a Pride event, at home or abroad, and what was it like?
I hope everyone's August is fabulous.
Amsterdam Pride 1st - 4th August, Brighton Pride 3rd - 4th August, Vancouver Pride 4th August, Reykjavik Pride 6th - 11th August, Antwerp Pride 8th - 11th August, Montreal Pride 12th - 18th August, Prague Pride 12th - 18th August, Manchester Pride 23rd - 26th August, Copenhagen Pride 21st - 26th August.
Find Andrew Matthews on Google+