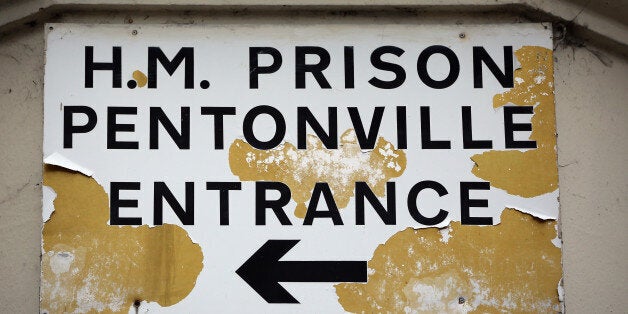 Anyone who works in and around the prison system in England and Wales can tell you that it is sinking under a tide of violence, alongside rampant drug abuse and increasing evidence of mental distress among prisoners.
The Prison Governors' Association have memorably described those working in the system as "being in a dark place". In truth, the situation is now a national emergency. If what was happening routinely in prisons happened in schools or in hospitals - even in just one school or hospital - there would be a widespread public outcry.
There were more alleged homicides in 2015 than in any other year on record. Assaults in prison have risen by 31% in the space of one year. Assaults on staff have risen by an even greater amount and are up by a whopping 40%.
It is not just violence against other people, however, but violence against the self. The rate of self-injury has doubled among male prisoners in the last 10 years. The levels of suicide in prison are the highest in a decade and 2016 will likely exceed that by the end of October alone.
These statistics are the product of a toxic cocktail of prison overcrowding and understaffing.
Pentonville is designed to hold 906 men but actually holds almost 1,300. At the same time, frontline prison officers there have fallen from 280 in 2013 to 211 in June of this year.
Without sufficient staff to regularly unlock prisoners from their cells and escort them to purposeful activity such as work or education, or to visit healthcare or receive visits, more and more prisoners spend increasing stretches of their day lying on their bunks doing nothing. The sheer boredom itself feeds and breeds the problems of violence and of drug abuse in the prisons.
Meanwhile, the manifest needs of most prisoners are not being met. Poor mental health, drug and alcohol addiction, poor literacy and numeracy: these and other issues are more likely to be made worse rather than better by a spell inside.
Much has been made of the decaying fabric of Pentonville, a Victorian prison. But the problems of Pentonville are also the problems of new prisons. The solutions do not lie in bricks and mortar but in radical reform to reduce demand on the system in the first place.
The new Justice Secretary, Elizabeth Truss, has said that prison safety is her top priority. It remains unclear however if she truly appreciates the scale of the task before her.
Our prisons are houses of human misery. At the risk of mixing metaphors, another way of thinking about prison is to picture it as a river of crime. In the case of an overcrowded, dilapidated prison like Pentonville, that river is a raging torrent.
We are glibly throwing ever more people into this river of violence, of drugs, of boredom and mental distress, and somehow magically thinking that this will make them better people. It does not. The river doesn't steer these people to safe shores but sweeps them away into deeper currents and further and further into crime. What we need is bold action to stem the flow of people into prison and support so that prison staff can then focus on working positively with those who remain behind bars.
The alternative is more deaths, more violence, more failure. As a nation, we can surely do better than that.
Related