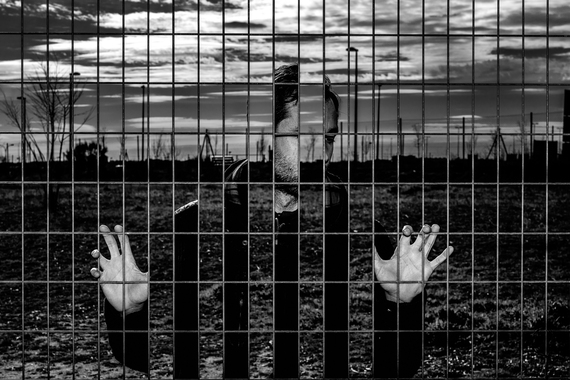 REPLICA - JUAN FRANCISCO GÓMEZ GUERRERO
In the current post-truth era, glossy advertising that promotes superficial messaging no longer resonates with today's sceptical audiences. Instead, brands and organisations are aiming to capture consumer appetite with meaningful campaigns, demonstrating their social conscience and using their influence for a greater purpose.
In particular, we have observed a recent focus on mental health, with a series of campaigns fronted by high profile figures opening up about their personal struggles. Perhaps most notably, Princes William and Harry and the Duchess of Cambridge launched Heads Together, a charity which aims to change the conversation around mental health. Prince Harry's candid admission about his struggle to come to terms with the death of his mother has sparked a widespread national debate, since which the news agenda has been dominated by stories on the country's mental health crisis.
With this widespread focus on mental health, it is important to reflect on the imagery we select to represent these conditions. The language of our time is visual and the way mental illness is portrayed in pictures is equally as important as the way it's described in words. At Getty Images, we recognise our responsibility to provide authentic stock imagery and are working with our network of contributing photographers to produce imagery which breaks stereotypical depictions of mental illness.
With an ever increasing number of images available showing diverse representations of mental illness, we are now in a time where anyone choosing images to tell a story around mental health - whether for commercial or editorial purposes - has a choice and responsibility to select images that fairly represent this experience. Too often, we see images in newspapers and magazines showing people with their head in their hands or sitting in a dark room, which risk further isolating people with mental health issues.
We recently partnered with The Calm Photography Movement, a collective which aims to raise awareness and funds for the Campaign Against Living Miserably (CALM), an award-winning charity dedicated to preventing male suicide, the single biggest killer of men under the age of 45 in the UK. This is a statistic the charity believes is linked to a cultural barrier preventing men from voicing their issues. Our collaboration launched a competition calling for photographers to 'repicture' mental illness, in the hopes of challenging stereotypes of traditional masculinity and mental health. The resulting imagery was both powerful, moving and diverse.
We live in a diverse society, and at Getty Images we work hard to ensure our image library reflects and celebrates this. Accurately representing mental health can sometimes be overlooked, but we believe it is equally as important as the portrayal of race, gender and sexuality. The consumer demand for imagery that better represents diversity has significantly influenced advertising trends, and campaigns that are truly representative and empowering will resonate with consumers. Always' 'Like a Girl' campaign, which breaks down gender stereotypes and encourages women to take part in sport, is a great example of the impact of empowering advertising. The charity Mencap also challenged negative connotations sometimes associated with disability in its powerful 'Here I am' campaign. A sensitive, visual campaign on mental health may have a similarly positive impact on those who suffer from mental illness, not to mention raise awareness and promote a more realistic narrative.
It's widely accepted that part of the issue around mental health is a lack of communication and therefore recent campaigns that promote conversation should be viewed as a positive step. Content creators at all levels, from our team at Getty Images to picture editors at magazines and newspapers, and brand managers, all have a responsibility to accurately portray mental illness. Together, we have the power to further encourage conversations, change perceptions and to present a different, more realistic view of mental health which in turn helps destigmatise the issue.
This year, Getty Images will be hosting a thought provoking panel discussion at Cannes Lions called 'Seeing is Believing: The Power of Re-picturing Stereotypes', which aims to further highlight the importance of diversity. If you're heading to the festival then please come join us for the conversation.