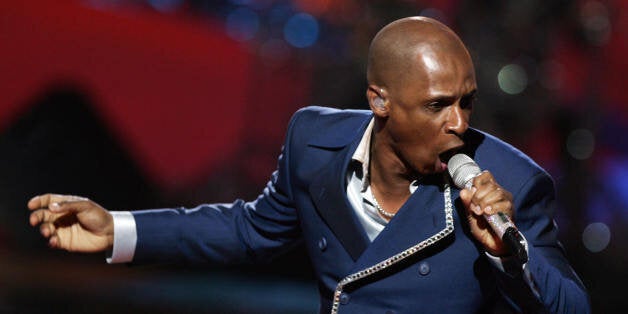 First things first - WOW, what a show!! Hats off to everyone involved in the whole production because I've never seen a Eurovision like it. There were a couple of unfortunate technical glitches but this was live television after all and it was of an exceptionally high standard. I think the two hosts, Petra Mede and Måns Zelmerlöw, were a great pick and held the show together very well. I think the bar has really been raised on the production side.
It's easy to forget how rich a musical tradition Sweden has with the likes of ABBA, Europe, The Cardigans, Roxette and Ace of Base among many others - and they definitely felt the need to remind us all with that little historic montage - so it was little wonder they did so well. I don't envy the Ukrainians tasked with living up to it next year one bit.
They'll have been watching, perhaps not expecting their entry to win if we're honest, and I'm sure they're pretty daunted right now. While I can't necessarily see them topping the Swedish achievement, their TV people will see the 2017 edition as a massive opportunity to show Ukraine in its best possible light, on what is now a global stage, and will want to pull out all the stops. I won't pretend to understand everything about the military situation in Ukraine but I just hope events don't spoil what could be another great show.
I thought Justin Timberlake's performance was remarkable and might just be the start of something. Music sales are on the decline and artists need to use every possible platform to put their tunes in front of as many people as possible. With Eurovision now being broadcast in the US and China - and I think more countries will sign up to televise it - this is now a huge shop window and I think we will see a few more big established stars appearing as special guests.
While the production on Saturday night was fantastic, I'm afraid to say some of the songs weren't quite up to scratch. Take the Ukrainian entry and eventual winner Jamala, for instance - I honestly don't understand how she won. She was just too quirky for my liking and she was even more hysterical than in the semi-final but I didn't think it was a good Eurovision type song or that it has any real commercial potential.
Congratulations to her, don't get me wrong, but the Australian entry was arguably the best and she can feel rightly disappointed to have lost out at the death.
The Russian song was lacklustre. They kicked off pretty quickly with their conspiracy theories, which, let's be fair, is a bit cheeky coming from them, but I didn't rate the song. Yes, the effects were out of this world but there's a clue in the name - it's a song contest. It's a subjective thing, of course, and nobody's right and nobody's wrong, but neither the Russian or Ukrainian entries rang my bell.
I thought the opposite was true of Joe & Jake. They had a cracking tune and did themselves and the UK proud but perhaps we need to put more effort into the visual side of things in future. That said, I thought their performance warranted a much higher points total and a better showing than 24th. Hopefully the guys can push on in their careers now.
It's tough getting the right blend. The Spanish girl went down a storm in the auditorium and the place was really rocking but somehow it didn't come across very well through the television and she ended up 22nd. Whether that's down to being lost in cultural translation or something else entirely, I don't know.
Eurovision is moving in the right direction, for sure. With the inclusion of Australia and the broadcasts in new territories, they must be thinking of further expansion and maybe rebranding it as a global event, as I suggested in Friday's piece. They may invite more countries to compete and leave themselves having to overcome the logistical problems that would come with it, but there is a massive market out there.
This is a great competition. It has traditionally done great things in promoting inclusivity and breaking down barriers across our continent. Music has a unique power to unite. There's only one thing I'd love more than for Eurovision to use that power at the next level up and get the whole planet involved. That one thing?
Having one more crack at it myself!