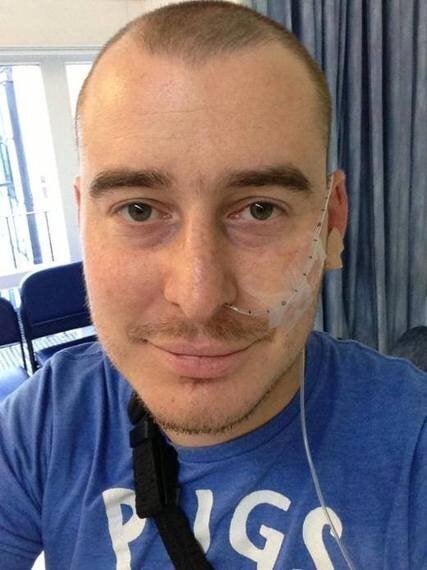 Three years ago I was diagnosed with a degenerative lung condition which doctors believe was linked to my life-saving stem cell transplant and treatment for leukaemia back in 2004.
Steroids and a cocktail of other drugs are keeping the condition at bay for the moment but the future remains an uncertain one and the drop off in what I'm able to do has been quite frightening.
Two years prior to my diagnosis I ran all the way from John O'Groats to Land's End - now I struggle to be able to run 5k and my times (never super fast) have dropped right off.
Activities like swimming under water or involve sprinting have become really difficult to the point that I now actively look to avoid them.
Moreover the pills - I take about 15 tablets a day - have side-effects of their own while I've had a cough for so long now that I've forgotten what it was like not to have one.
The knock on effect of all this is that I feel a bit lost at times and isolated from my friends. Sport has always been a big part of my life and it hurts that I can't take part the way I used to.
I also get tired easily and alcohol really doesn't agree with all my various potions. Due to the steroids suppressing my immune system I am more susceptible to colds and chest infections, which I have to treat with antibiotics immediately.
This certainly isn't how I had envisaged my life turning out at the age of 33 and I'm finding the adjustment to my change in circumstances difficult.
I'd be lying if I said I wasn't scared about the future but I can't sit around feeling sorry for myself. That won't reverse the damage that's already been done to my lungs and it certainly won't help the lungs that are still functioning.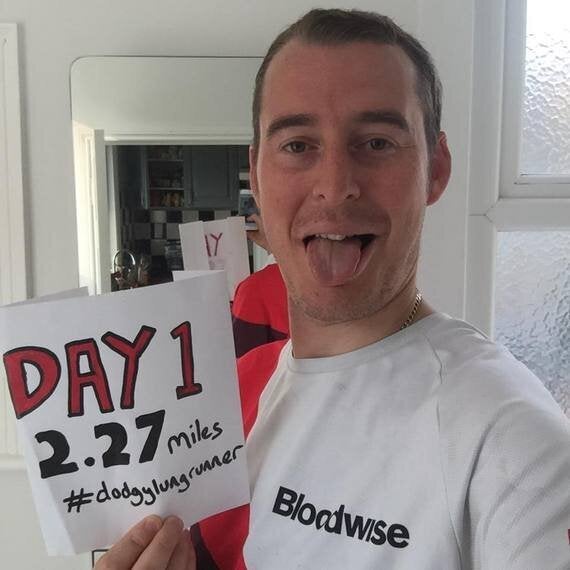 So I've decided to give up alcohol for a bit and commit to running every single day even if it's just for a mile or so. I'm also looking in to signing up for a few 10ks and the Park Run series to give myself something to train towards.
It's not quite running a marathon a day for 2 months - those days are behind me - but it'll give me a sense of purpose and control again which I've allowed to slip to the wayside in recent years. Besides there's no telling what the future holds with my lungs so I need to make sure I make the most of running while I can!
I'll be updating my blog with my progress in due course as well as putting up daily photos of my efforts on my Instagram account @andyjackson84.