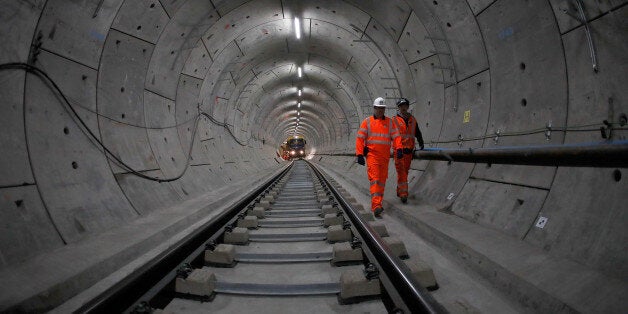 Last week the government snuck out dozens of announcements on the final day before summer recess in a bid to bury bad news, including the cancellation of plans to make the railway network faster, greener and more reliable by electrifying lines.
The Tories have promised electrification of the Midland Mainline, Great Western and Trans-Pennine routes since 2012, including pledges in their 2015 manifesto before delaying the works by years amid cost overruns.
On Thursday in a move the Transport Secretary must have planned before the General Election, Chris Grayling confirmed that delayed upgrades between Cardiff and Swansea, Windermere and Oxenholme, Leeds and Manchester and north of Kettering to Sheffield and Nottingham would be cancelled altogether.
Instead, millions of pounds will be spent for more expensive, slower, more polluting and less reliable bi-mode trains to replace promised electric trains.
Passengers will be denied the faster, greener, more reliable train journeys they were assured of, along with the economic benefits that improved rail services between towns and cities deliver.
Research from IPPR North found that more than half of the UK's total spending on transport networks is invested in London.
By pulling the plug on transport infrastructure investment in areas already undermined by chronic underinvestment and poor connectivity, the government is further increasing regional inequality.
The Tories described the electrification as being at the heart of their plans to build to invest throughout the UK, building a 'Northern Powerhouse' and a 'Midlands Engine', but the cancellation of these works show that these mantras have been abandoned along with any serious commitment to improve connectivity outside of the South East or to modernise and decarbonise our economy, and Labour urges the government not to follow through with the power-cut.
Through neglecting investment across the UK, the Conservatives are also undermining public support for nationally important projects such as HS2 - which ought to be the spine of our 21st century rail network - or Crossrail 2, which will be necessary to stop London's public transport grinding to a halt in the coming decades.
Investing in transport infrastructure is a key driver of economic growth and is necessary for the rebalancing the economy, increasing productivity and tackling climate change.
The government's policy of austerity on transport spending is an incredibly short-sighted move that is jeopardising our future prosperity.
We know reliable, affordable transport is essential for delivering productivity growth, which is why Labour have pledged to upgrade the rail network throughout Britain, underpinned by commitments to deliver a Crossrail for the North - a coast-to-coast, east-west rail line in northern England - and High Speed 2, as part as an integrated rail network fit for the 21st Century to transform the economies of the Britain for the many not the few.
Andy McDonald is the shadow transport secretary and Labour MP for Middlesborough
Related