In the past year, I've won some of the biggest matches of my career but today, I'm writing about a winnable battle I'm proud to support off court. It's the fight against malaria - one of the biggest killers on earth yet a preventable disease that we have the power to beat. That's why I back Malaria No More UK and am supporting their latest digital campaign Be The Net. It's a simple, powerful idea which involves you and me uploading our pictures to make up a visual, virtual net to show our support to save lives from malaria - mainly lives of young children.
The scale of malaria is staggering. It was reported that around 17million people watched the Wimbledon final between Roger and myself last July- that's a lot of people. But I've also realised that in my lifetime - the last 26 years - far more than that number have died from malaria. Every death is needless as malaria is preventable and curable.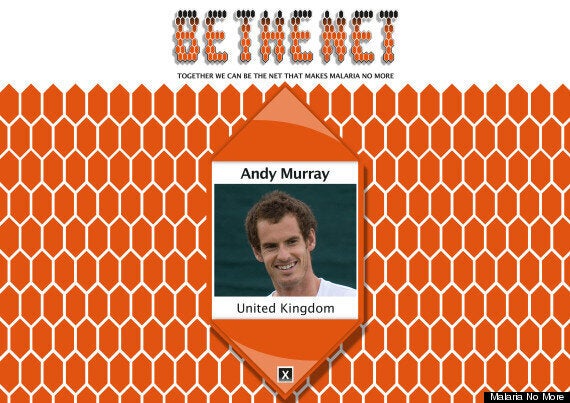 Today, a child still dies from malaria every minute yet it costs less than a pack of tennis balls to save a life. As a rule I'm not a fan of nets when they get in the way of my shots. But a net that protects children from mosquitoes - I'm up for that. Malaria tests and medicines are other simple solutions that help save lives too.
Looking to the next few weeks, I'm really excited to be home. I've been on the road for a few months now and sleeping in my own bed is always good! I love the Queen's and Wimbledon tournaments, getting back onto the grass and the support I've got over the last few years has been incredible, I can still remember the support during the Olympics last year. I hope you'll enjoy taking in some great matches in the glorious British summertime (we can dream). I also hope, if you have a spare minute or two you'll join me and be part of the crowd in the net to help make malaria no more.
We have a fighting chance for victory. Deaths globally are down by a third since 2000 and the UK Government is aiming to help at least halve deaths from malaria in 10 of the worst affected countries by 2015. Please show your support to help save lives and join me to be the net.
For more information on Andy and his work with Malaria No More UK, visit his website - andymurray.com
Related