The dividing line between toys and video-games has shifted back and forth over the years. Most recently though there has been a blurring of this distinction. Many toys come with technical functions and many video-games are now support by physical play-things -- take Disney Infinity for example.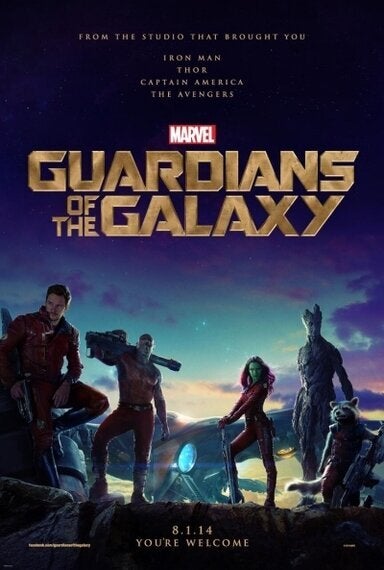 I was at the launch event for four new Disney films and related toy lines at New York Toy Fair.
Guardians of the Galaxy, Spider-Man 2, Planes: Fire and Rescue and Star Wars Rebels were received with much excitement, enhanced by the presence of related acting talent like Andrew Garfield, Freddie Prinze Jr. and Dane Cook.
Interestingly the celebrity talent not only shared the stage with impressive trailers for the new films but also a set of toys for each new film. Each of these offered novel interactions and functions. Lighting up eyes, speaking characters and launch-able projectiles extended the play pattern of these products for an audience who have grown up with games and interactive experiences.
I spoke to Josh Silverman, Executive President of Disney Global Licensing, after the event and wanted to find out whether this drive towards tech was here to stay. "We try to ensure through the toys that we deliver on stories that are in the films. A natural play pattern for Spider-Man is shooting webs so that of course is found in the toy. In Star Wars Rebels you're going have light sabres and blasters. In Guardians of the Galaxy you're going to have blasters and ships."
Having followed the rise of toy-video-game products over the last few years I asked Silverman whether this upswing in tech toys related to the success and cross over interactions with Disney Infinity. "I think Infinity has been great. What we've seen through Infinity is at the core of what makes interactive great: a great game. The physical pieces enhance that game."
Since the event we've seen a full Guardians of the Galaxy trailer and I have to admit that this new Marvel film has got my family's sci-fi juices flowing.
Drax, Gamora, Rocket, Groot and Quill will I'm sure become the characters of choice for my children's imaginative play over the coming months. Seeing the Blaster, characters and vehicles toys on offer along-side the film it looks like they will have plenty of additional fuel to that play-time too -- budgets permitting.
The question remains over the video-game side of this equation which brings me back to Disney Infinity. No official news yet though.
Related