Dear party leaders,
If this election is all about the economy, then its target audience is women. But if the polls are anything to go by, none of you are really appealing to many of them right now. So we at the Equality Movement have laid out some pointers as to why gender equality is so central to the election campaign and why you should do more to talk about it.
(Oh, and we interviewed some of your colleagues who agree with us too!)
Read on and take note ...
Reason 1: Women will decide your vote
Significantly more women than men will change their mind about who they vote for between now and the election (58% of all women). That means that the majority of people who could swing the final vote are (drumroll)...women! Great news! Let's get 'em to vote for ya!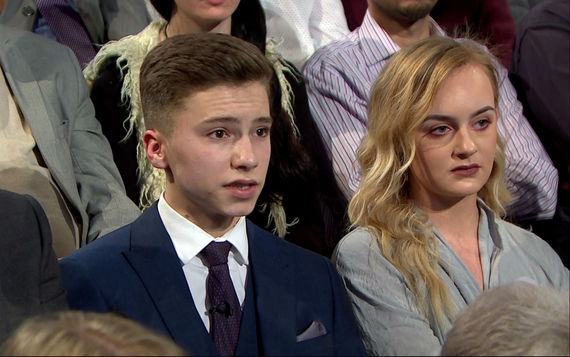 Ah, snag. 50% of women don't think that any of the 3 traditional party leaders are interested in their concerns or opinions. Eek. Well read on, we'll see what we can do for you...
Reason 2: This election is all about the economy; equality is good for the economy
The figures show that having more women in senior positions is good for the economy. Companies with high female representation in senior positions outperform those who don't. Yet women still face huge barriers to accessing senior positions. Only 6.1% of FTSE 100 execs are women and 3% of board chairpersons. So, let's hear some would-be business ministers make an economic pledge for more women at the top, eh?
Click the campaign poster to see the facts.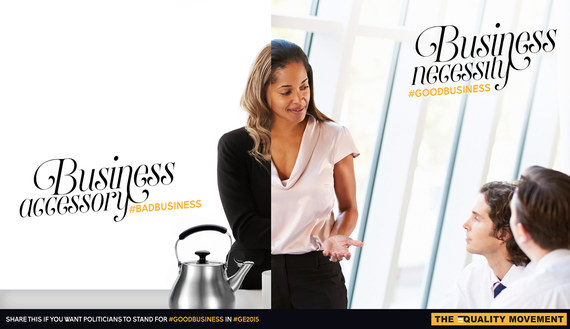 Reason 3: Inequality has real economic implications for female voter's lives
With the economy a leading election issue, you'd better speak to the people who have lost out the most from the financial crisis and who continue to be the most skeptical of an upturn. Women still earn less than their male counterparts over a life span and are more likely to be in unstable work. 1 in 5 women experience sexism at work. 50,000 women are estimated to have lost their jobs because they 'got pregnant'. How many of those could have been our next board chairperson, cheerleading healthy British enterprise, eh!?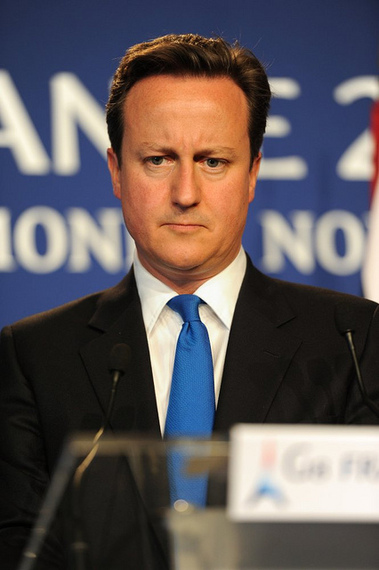 Reason 4: Equality matters to male voters too- and increasingly so...
Not only do the majority of men think that an unequal society has no place in 2015, they are about to experience inequality in business too. Last year Institute of Leadership & Management research showed that men's biggest reason for not taking up the new 6 month offering for paternity leave was that their employer would be 'actively opposed to a man doing that'. Hello? Hello? Is that 1952 calling?
Click the campaign poster to see economic impact of dad discrimination.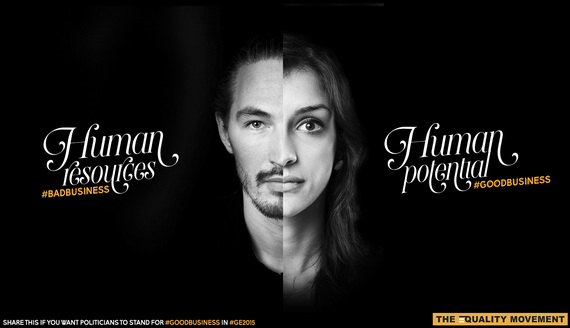 Reason 5: People want to see a more diverse leadership in parliament
Stand aside Cameron, Clegg and Miliband. Enter May, Swinson and Harman (Ok, this may not be the way to win you over to the argument). But it is worth noting that Britons (male and female) believe the country would be better run if more women were in cabinet. Just see the storm that went down on twitter at the last, 60% female, leadership debate.
Not many words spoken about #GenderEquality in the #BBCDebate, but plenty said with this... .@mydaughtersarmypic.twitter.com/troChvRz2z

— Equality Movement (@Gender_Agenda) April 16, 2015
Not convinced yet!? Hear your colleague's thoughts from the Fawcett Hustings...
We attended the Fawcett Society Hustings 'Women and the economy' and asked your party members what they had to say about the matter. Here is what we heard:
Liberal Democrat
Anuja Punj Prashar (Candidate for Beckenham)
"Gender equality is vital for any economy to achieve its full potential. Economic inclusion can only happen when we have social inclusion. Cross party cooperation is essential for this to happen. The Lib Dems would promote increased inclusion of women from various backgrounds"
Conservative Party
Priti Patel (Candidate for Witham)
"Gender equality is absolutely vital for the economy and its long-term wider health. It's about unleashing female talent and making sure the economy and our country gets the most out of women and what they have to offer"
Green Party
Rebecca Johnson (Candidate for Hamstead & Kilburn)
"Economic inequality and gender inequality go hand in hand. Austerity affects some people more than it does others. Tackling inequality creates stability and jobs"
Labour Party
Stella Creasy (Candidate for Walthamstow)
"It's a no brainer that equality is good for business and the economy. Countries that are more equal are more prosperous. Everybody does better when everyone gets a chance!'
Seema Malhotra (Shadow minister for women and girls) also got wind of our campaign. Here is what she had to say:
"The Labour Party has always been absolutely committed to the pursuit of equality. From the Equal Pay Act, to maternity and paternity pay, targets for public appointments and all-women shortlists. 9.1 million women didn't vote at the last election. The equality challenge is central to the General Election debate."
Think equality is central to the Election Debate? Here are 3 things you can do:
1.) Swot up: Check out the Fawcett Society digest What the parties promise women
2.) Be cyber-active; Share the equality movement campaign posters with party leaders and ask them to make inequality an issue this election (posters hosted here & on facebook page)
3.) Be locally-active: Access the UK Feminista election toolkit and prepare your own local hustings, campaign & lobby!