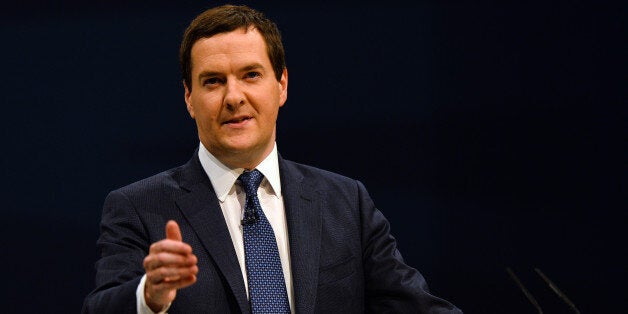 2016 has been a particularly bad year for young people.
Re-runs of Don't tell the Bride are no longer on BBC3, Freddo chocolates are at an all-time high and of course, there was the surreal summer months where the EU referendum vote became more awkward than pictures of Taylor Swift and Tom Hiddleston canoodling.
Yet, just when you think 2016 couldn't get any worse, aspiring first time buyers now face the prospect that they'll have to wait even longer to climb the property ladder.
In another blow to young Brits, details have emerged that the former Chancellor George Osborne's flagship savings scheme, the Help to Buy Individual Savings Account (ISA), is not all it's cracked up to be.
What is a Help to Buy ISA?
Help to Buy ISA's were first announced in 2015's budget and became available to open in December last year. A government bonus of 25% would be awarded to savers who deposit money into their accounts every month. For every £100 you input, the government would add £25. (Maximum monthly deposits are fixed at £200 and a one-off payment of £1,000 can be added to the account upon opening).
Best case scenario, the government would award you a maximum of £3,000 on top of a £12,000 deposit you would have saved over the course of the account. Worst case scenario, you'd earn a bit of interest on your minimal savings and could brag to your friends about being dead mature.
What has changed with Help to Buy ISAs?
A key tenet of the Help to Buy ISA was the government's additional bonus would help savers reach their deposit target quicker. However, the Telegraph uncovered that the bonus earned cannot be used towards a deposit when exchanging contracts. This also poses a number of issues for High Street banks where the deposit-bonus link has been a key hook for enticing savers to open a Help to Buy ISA with them.
The bonus can be used for future mortgage costs, but crucially will not be accessible when adding to your existing deposit funds.
Getting a mortgage is now looking about as bleak as the idea of Ed Balls in a glittery mankini on this years' Strictly.
What should I do with my Help to Buy ISA?
The extent of how misleading the promotion around Help to Buy ISAs is still being worked out.
It's likely your Help to Buy ISA provider in the coming days will make its position clear on how your rights are affected. Checking your online banking days before pay day is not ideal, but you may find updated information relating to your ISA.
Alternatively, empty your account, leave the country and put down your money on a beautiful villa somewhere abroad which is actually value for money, unlike anything in London.
Could 2016 get any worse?
I'm not going to lie - probs. Banks are looking to reduce their interest rates even more meaning our pitiful savings will attract awards that are equivalent to one rogue Nectar point.
Will I ever be able to buy a home now?
Saving a deposit for a home may feel like a daunting prospect, but it is possible. While Help to Buy ISAs seemingly are not the golden ticket to a VIP appointment at fuckwit estate agents Foxtons, getting into a savings habit will help you raise your deposit eventually.
I have always been a huge supporter of Help to Buy ISAs and have actively encouraged friends and family members to open one. While the bonus aspect is controversial, one benefit of the accounts is that it has got young people to engage with their finances, plan for their futures and start thinking about not blowing all their wages on Pokémon Go add-ons and additional swipes on Tinder.
Yes house prices are rising, yes George 'Gideon' Osborne may have done us over, and yes, we might soon see Trump Towers offering shared ownership flats, but putting aside a consistent amount each month will ensure that when the time comes, your commitment to saving will be rewarded, with or without the help of a government that isn't arsed about the voice and future of young Brits.