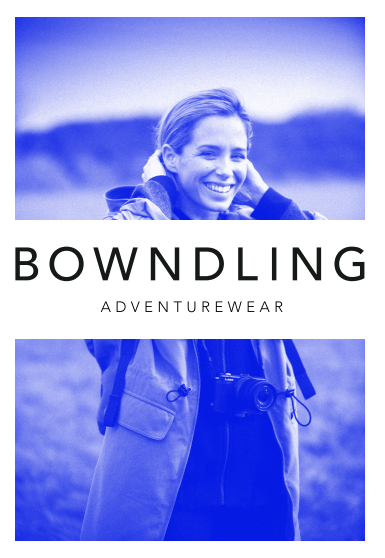 If ever there was a time for a brand that truly spoke to women on their own terms, this is it.
Some have not only managed to get it right but are finding interesting new ways of engaging their audience using the constantly changing tools we have at our disposal. Dove's Campaign for Real Beauty is often mentioned as the brand that set a standard for corporates with a core female audience, most recently releasing the #SpeakBeautiful campaign, and over the past year Under Armour's I Will What I Want and Always' Like A Girl campaigns both exhibited extremely strong art direction and creative strategy, leading to their success around the world.
These campaigns are based on true audience insight and have shown a real respect for women as individuals and as a diverse group of people with equally diverse ambitions and dreams. It is no surprise then that in the face of growing public opposition against thoughtless, stereotype-perpetuating campaigns that reinforce the image of females as pink-loving objects of gratification (thank you to the Pink Stinks and No More Page 3 campaigns who are spearheading these efforts), there are a host of platforms and brands stepping in to address the imbalance. In January, for example, Silicon Valley saw the launch of Glassbreakers, a platform for women to find peer mentors. The company was formed to address the problem that a number of women feel in their careers: the lack of role models and an ability to discuss professional concerns with someone of their ilk.
Sheryl Sandberg's Lean In circles have their advocates ('it's important for women to discuss and exchange ideas that encourage their success') and their detractors ('it's not about women leaning in, it's about men being more empathetic and fair). Nevertheless, the fact that women don't raise their hands enough when it comes to business opportunities has been discussed extensively online, including a recent piece in the New York Times about speaking up at work, by Sandberg again. This self-esteem issue spills over into arenas beyond work: last year, Sport England research found that women don't exercise as much as they would like to simply for fear of being judged, resulting in the launch, also in January, of their This Girl Can campaign across the UK.
With most female-friendly brand campaigns having roots in the US (as with the Under Armour and Always campaigns), it is worth noting the launch of new UK adventurewear brand Bowndling in November 2014. Founder Collyn Ahart used to work on advertising strategy for brands like Rapha for Women and Nike Women and is an avid cyclist with a passion for the outdoors. She was motivated to create a brand that gave women the flexibility and inspiration to be active in keeping with their lifestyles, with products that are as versatile and technical as they are good to look at.
The love for adventure the brand embodies carries through to their communications as well. Their online journal is the home of a growing body of interviews, photography and inspirational travel writing, including with professional marathon mountain biker Ariane Kleinhans, Stylist Magazine's Travel Editor Anna Hart and Team GB cross-country runner Jessica Andrews.
I had the chance to chat with Collyn recently about her new venture. In response to a question about her motivation for launching the brand, she said, "If there was ever a time for fearlessness, it's now." It's a timely and important point of view that has a place amidst the growing global discussion on gender disparity in spaces ranging from corporate boardrooms to Davos. Her ambition is for Bowndling to be an inclusive brand that is about the dreams of women of all kinds - the high-powered businesswoman as much as the disciplined mother. 'There's a danger of looking at feminism only through the lens of women in the workplace, which can be very alienating to some,' she said to me. 'We need to bring everyone with us on our journey.'