"We were so happy, walking and thinking about if we should ask if our baby was a boy or a girl. Alex convinced me we should keep it as a surprise. So we went back into the scan room, but everything seemed to go downhill from there."
It's an exciting moment, seeing your baby halfway through a pregnancy. What many people think of as the 'gender scan' is often celebrated with announcements across social media with more and more elaborate ways to tell family and friends if they should buy onesies in blue or pink. But for thousands of parents-to-be every year in the UK, the 20-week scan works out a little differently to what they expect.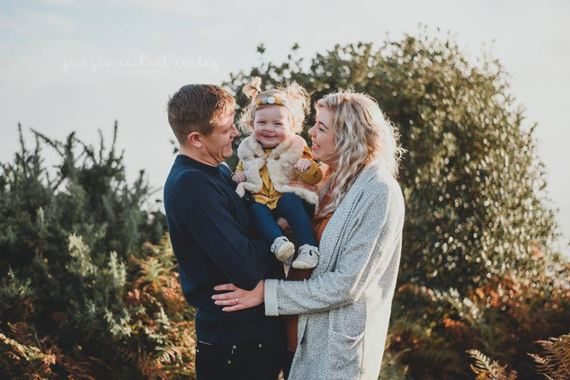 Candy and Alex were told to go for a walk as the sonographer couldn't get a good look at their baby's face. On their return, they were told their baby had a cleft lip, and possibly a cleft palate.
"We broke down," says Candy, "we'd never heard of it before and had no clue about anything."
Candy and Alex's experiences are far from unique. In the UK alone, 1,200 babies will be born with a cleft in 2017. It's a lifelong condition, but the journey starts at diagnosis. Many parents describe this moment as one they'll never forget, the instant when everything changed and this condition they may never have heard of before suddenly became a central part of their lives.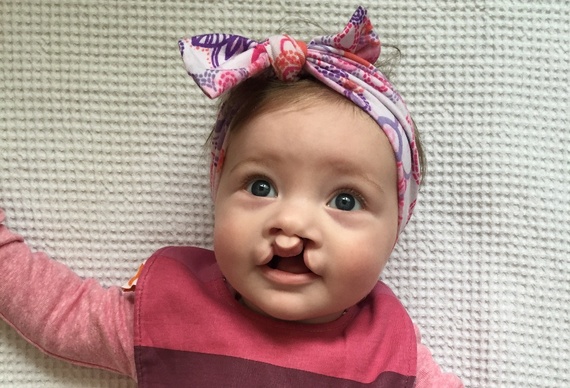 "I instantly blamed myself," said one mother. "He wasn't yet born, but already I'd failed him. Already, his life was going to be more difficult because of something I'd done."
This last part is a common misconception - a cleft isn't anyone's fault. It's very rarely a result of anything the parents did or didn't do. And while we're clearing up misconceptions, cleft itself isn't a 'disability', it isn't linked with learning difficulties, and only around 15% of clefts are caused by a wider genetic issue or syndrome. Most of the time, it's just genetics and other factors coming together early in pregnancy in a way that can't be predicted or prevented.
In the majority of cases, even with the surgeries and extra medical appointments, a baby born with a cleft will grow up just as happy and healthy as any other child.
But for expectant parents like Candy and Alex, not knowing what lies ahead can be terrifying. Years down the line, many parents say they mourn the fact that they couldn't enjoy the rest of their pregnancy, that what should have been such an exciting time was instead filled with worry about how the diagnosis would change their lives. At a time of such uncertainty, all you want to know is what will happen, how you'll deal with it, and if your baby will be okay. Luckily, Candy and Alex were quickly referred to the website of UK charity CLAPA (Cleft Lip and Palate Association).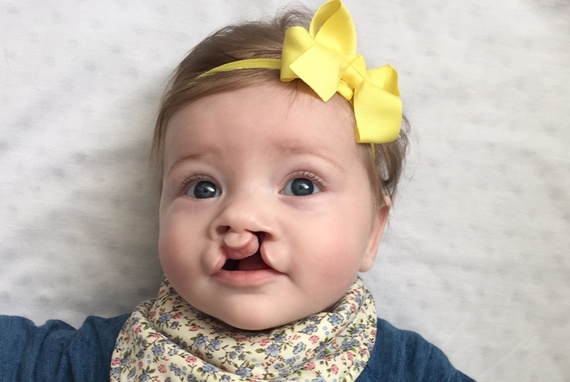 "CLAPA's site really helped us throughout the pregnancy," says Candy, "We found so much helpful information, including other people's experiences, galleries of before and after photos, and got so many questions answered."
CLAPA's focus on positive images, real-life stories, and simple, accessible information makes a world of difference to families at a vulnerable time. Every smile tells a story, and all the images CLAPA uses are of real people from the UK with real stories to tell. Sometimes these stories are difficult, with moments of intense fear and guilt and the complex mix of emotions that come with handing your infant child over to a team of surgeons, or growing up knowing you'll always look or sound a little different to others around you. But with the right support, and with greater public awareness, we know that all these stories can have a happy ending.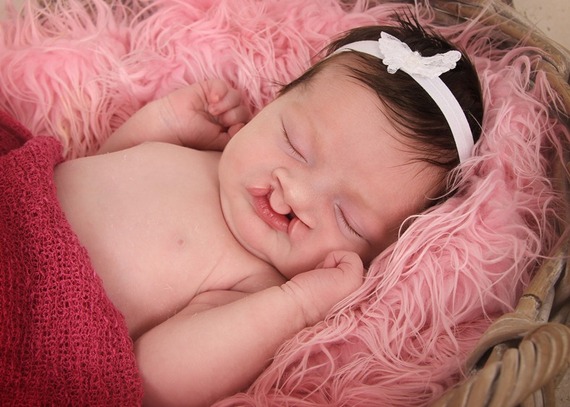 For Candy and Alex, seeing their daughter smile was all they needed to know she'd be okay. "Darcy-Rae was born in October 2015," says Candy. "We were so scared when she was born, wondering whether she would feed okay, and also what people would think and say when they first saw her. But she's done great with everything, and we couldn't be more proud of her."
Like many babies with a cleft, Darcy-Rae had two surgeries before she was a year old to close the gaps left in her upper lip and the roof of her mouth. As she grows up, she'll be closely monitored by a team of specialists to help her speech, hearing and teeth develop properly.
But the needs of people born with a cleft don't stop at the hospital doors. It's vital for babies like Darcy-Rae to grow up knowing they aren't alone - that they are supported, in control, and that they have always been beautiful. This is why it's so important for charities and support groups to give the real people they work with a voice and a platform to share their own experiences, their own reality, the hardships and the triumphs, all the things they wish they'd known right at the start of their journeys.
With CLAPA's help, Candy, Alex and Darcy-Rae have met many other families through events, where no one stares or asks unwelcome questions, no one treats them differently, and everyone can relax knowing they share an understanding about something so central to their lives.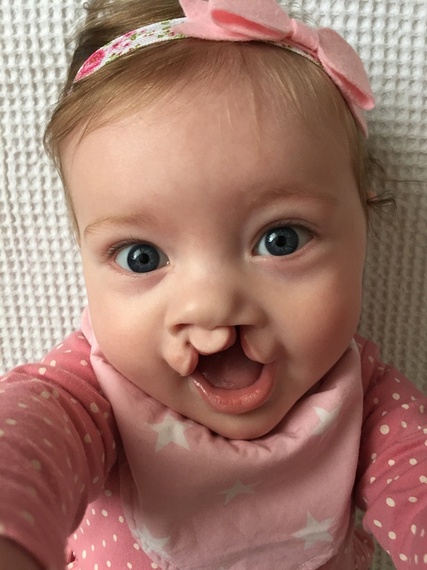 Saturday 6th May marked the start of this year's Cleft Lip and Palate Awareness Week, a national campaign to fight the myths and misunderstandings around how cleft affects people and their families in the United Kingdom.
We want to tell a different story around cleft lip and palate - far removed from one that encourages pity or prejudices, and instead focuses on what happens when people affected by cleft are supported, encouraged and empowered every step of their journey.
Throughout the week, CLAPA will be posting stories from different people in our UK cleft community and exploring how it can impact their lives in different ways. Help us make ignorance about cleft a thing of the past - visit the Awareness Week hub to learn more.