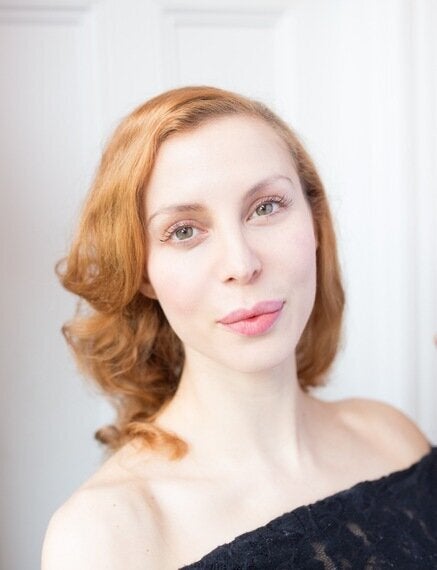 We've all been there. With bikini season just around the corner we suddenly get the need to spring clean and our skin is at the forefront of the proceedings. After the long cold winter skin can look dry, tired and lifeless and with summer approaching the idea is to ensure that the ravages of winter are but a distant memory!
Over 10.2 million women try non-surgical facials every year but with such abundance out there, it's hard to know the factors involved. Here is my round up of five new anti-aging facials that are scratching below the surface...
1- PRP aka The Vampire Facelift
Good for; nasolabial folds, frown lines and wrinkles.
The vampire lift sounds pretty scary but the blood-sucking procedure has been performed worldwide since 2009.
Using a topical anaesthetic cream the treatment uses needles to withdraw blood from the patient's body which it then processes and injects back into the face. It may sound complex but we it stimulates collagen formulation, which then reproduces oxidant-rich plasmas. Although PRP is not the easiest pain to deal (imagine being injected all over your face with hundreds of needles, ouch!) some people prefer to have their own blood filling out their face rather than acids or Botox. Want to see how it's done? Check out Kim Kardashian who filmed the procedure then uploaded post-treatment photos via Instagram.
Downtime: Puffiness for a couple of days and extra SPF is needed when out in sun. You will normally need three treatments in monthly intervals.
Good for; Tightening, plumping and lifting
Popular with Demi Moore, Jennifer Aniston and Gwyneth Paltrow, Thermage uses radio frequency pulses to reproduce collagen in the deeper dermis of the skin. It targets specific areas including the eyes, forehead, chin and cheeks. Dr Rita Rakus, who has been treating Thermage for 7 years at her London clinic always recommends a skin analysis, Visia, to see exactly what type of treatment is needed and in which area. Thermage can also be used on the thighs and derriere (hello holiday season) whilst it can last for up to six years.
Downtime; The skin will be pink and delicate afterwards although it is not invasive. The skin should not be exposed to extreme heat or cold in this time or bright sunlight.
Good for; Dull, lifeless skin
Mesotherapy comes from the Greek term medical, meaning to treat in a rejuvenating term. And medical it goes! Employing multiple injections of pharmaceutical and homeopathic medications, plant extracts and vitamins it is less Botox and more vitamin-enhanced radiation. Mesotherapy is a combination of needles and electric pulses, which target the middle layer of the skin, the mesoderm. Dr David Colbert of New York explains that nutrient-starved skin can build up over years and sites internal nutrition with external treatment as important factors to enhance each other when having treatments.
Downtime; None needed but as the face has encountered light injections hot showering is not recommended for at least eight hours.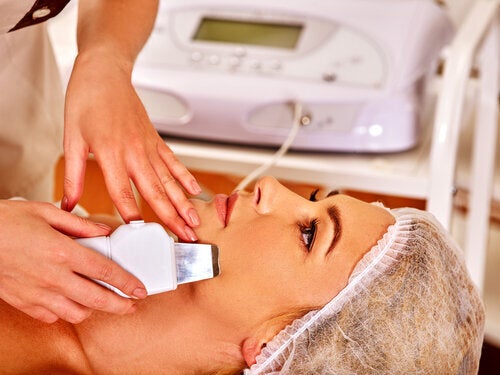 Good for; Fine lines, acne scarring, age spots and wind damage.
A Fraxel laser penetrates the top layers of the skin bringing a light energy to the skin which may have been damaged in the past. Often blemishes on the skin are not just from spots in our teenage years but from travelling, sun and a busy lifestyle. Fraxel is fairly low cost but needs regular maintenance to achieve results (normally 4-8 sessions).
It was recently shown live on the Oprah Show in which décolleté, face and hands were all targeted whilst old scars can also be targeted. Depending on which areas the treatment is directed at, there will need to be 1-3 months between treatments.
Downtime; Face can be red for a couple of days and skin should not be exposed to any harsh light within this time.
Good for; Congested pores, oily skin and hyper pigmentation.
Often if pores are left to their own devices they can turn into pock marks, a permanently congested pore that marks the skin. Hydrafacial uses a spiral tip to release congestion and then pushes serum into the skin, giving it a plumping effect. The thirty-minute procedure, which is often dubbed 'the lunchtime lift' is a quicker and more convenient facial and best of all, a normal beauty routine can be resumed after. A Caviar mask treatment is often added afterwards which activates anti-oxident collagen cells.
Downtime; None and it is safe to put on makeup immediately afterwards.