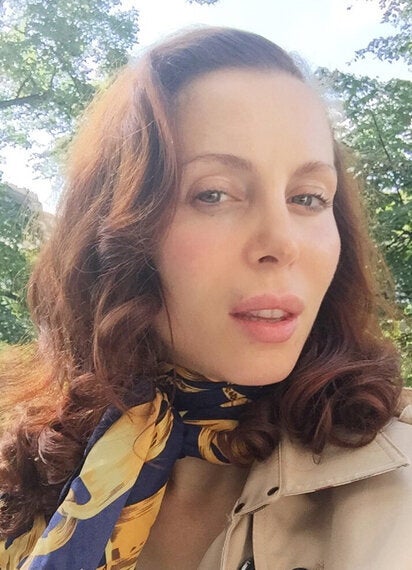 We all know that working out regularly is good for our bodies, but what about our faces too? And what is the best science for the perfect facial?
Through studies it has been proven that there can be a difference between chronological age and biological age- we've all met a fabulous 50 year old who looks not a day over 35 but has boundless energy and a certain glow to her face.
It has us questioning; how did she do it? And more importantly where can I get it?
That's where I discovered Face Gym, a new invigorating workout that targets the muscles in the face to tone, tighten and lift. Exclusive to Selfridges, here are my top ten facts on the all-conquering new facial...
Facegym makes your face glow by literally working out the face. The best bit is you don't have to move a muscle with their wonderfully trained therapists doing the hard work for you!
Using similar techniques as circuit training for the body, it combines cardio with laser pulsing and radiofrequency to make the skin shine, polish and keep working after you leave.
2- The science for this is specific. The founder Inge Thomas used to work anonymously as the Financial Times Spa Junkie so really knows her stuff. After reviewing and writing about many facials and procedures, a lot of which she found to be unsatisfactory and only 'masked' over the issue, she decided to go back to basics.
3- FaceGym uses ancient massage techniques from centuries ago, popular in Chinese culture, but they haven't gone completely vintage! Combining it with modern impact ultrasounds, radiofrequency and specific serums created by Inge herself, the facial hits target areas; including hydration, sculpting, lymph drainage, and acne lift. There is also beauty-boosting facemasks to go with these.
4- There are around 50 muscles in the face alone and it takes 43 to frown, with a leisurely 17 to smile, and all that daily usage is prone to sagging especially as we age. That's not to say happy people don't sag, but with different exercises the whole face can be kept toned and firm.
As with any workout, it's all about the maintenance and Inge recommends regular sessions.
5- Massaging, knuckling and plucking the marie antoinette lines, buccal cheeks, mouth and chin are the main targeted areas with FaceGym. I daren't tell my lovely therapist Jessie that it was much needed as I had been to a birthday party the night before and had had a couple of glasses of champagne (naughty I know). But when leaving Selfridges beauty bar no one would have known as the hydration was fully restored and I had quite a few comments on it's instant glow! No one knew I'd been out on the razzle dazzle!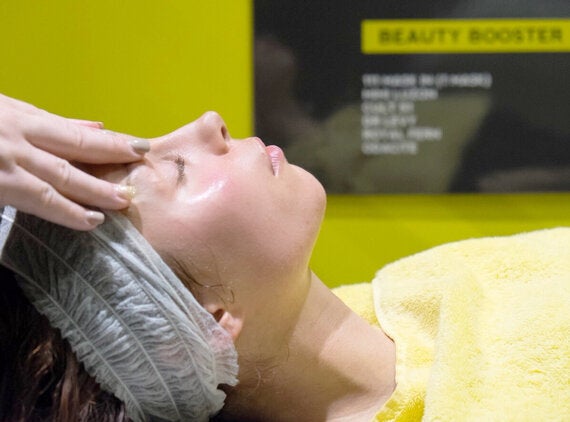 6-Toxins are also released in this workout facial. The Lymphatic Drain can detox the complexion; this is done by stimulating the lymph system which moves fluid out of your tissues into lymph nodes where bacteria, viruses and microorganisms are destroyed.
7- Just like your body holds tension so does your face. It's hard not to make facial expressions when your stressed or running around trying to do a zillion tasks, but FaceGym eases that so you look and feel healthy. I almost fell asleep at one point especially when she located the stress points and stretched my neck!
8- FaceGym is not just for women, they even have The Chairman Workout, a gentleman's best friend with beard trimming and deep sonic cleanse included. Its prices also can fit one's budget, ranging from £35 for 30 minutes and upward.
9- Their facial menu is to die for. Just like you would at a gym (or a restaurant) you can pick the workout and scrumptious creams to go with it. I tried the Holiday Express facial which included workout, lymph draining, face gym lift, radiofrequency, impact ultrasound, collagen boost and power serum to finish.
With names such as The Jet Lag Cure and The Hollywood Lunchtime lift, how could one resist?
10- The FaceGym techniques were invented to build strength. I am a big advocate of going makeup free and with the glow afterwards, you will definitely dare to bare!
Inge consulted queen of facials Sarah Chapman and acupuncturist Robert Klein to create the ultimate in unique face workouts.