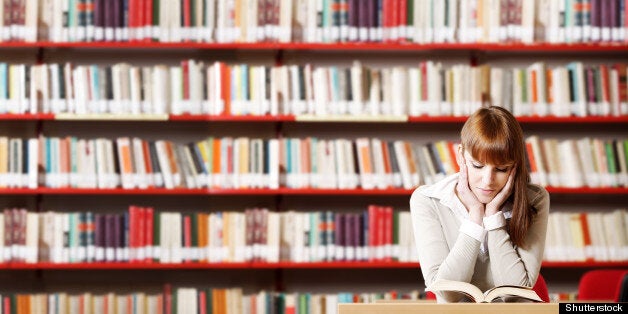 Nothing equals the joy of sniffing, caressing and reading a book. The feeling is more fulfilling when the book is a Folio edition or gilded or really old or illustrated or comes with someone's random token forgotten inside the pages... Mmmm, nothing better than the intoxicating smell of oldness which dances up in the air once you open an old book and inhale and exhale...! O!
Well, enough of book porn there! I was just describing the feeling I got when I found Mark Forsyth'sGemel edition of Etymologicon and Horologicon in the post. Icon Books, as always, has excelled in pretty book design. The sheer beauty of the binding and packaging with both books cosily inside a moss green box is enough to turn on a bookaholic!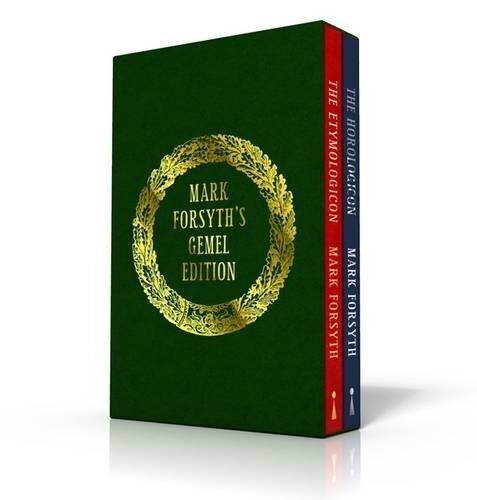 In Etymologicon, Mark Forsyth leads you on an intriguing journey through the stories, origins and connections of English words. The historical relation between sex and bread or testicles and testament is hilarious. Horologicon is an utterly awesome book where, ahorseback, you gallop through the untrodden alleys of lost but absolutely necessary words in the English tongue. Revitalising old words or learning word biographies is not merely geeky leisure - like with human history, the uncovering of the past of the language opens up a hidden chink which allows time travelling into the past of humanity. Mark Forsyth puts it better:
Every dictionary contains a world. ... They gave names to the things of their lives, and their lives are collected in these dictionaries - every detail and joke and belief. I have their worlds piled up on my desk.
With an unhealthy attraction to old words, I found Horologicon especially superb. I must warn you it is not fit as a pre-nap or pre-bed book - unless you find giggling and clapping in linguistic ecstasy to be good exercise before sleep.
The educative usefulness of the books is another advantage. I found myself having an utterly gratifying Speaking class with my undergraduates and hanging out with colleagues in the treasury of lost words and etymologies during the breaks. Now my students know what to call the bed fluff that is lodged in your navel (culf), will put their lives at stake to get a chance to feague (guess!) a horse, know what to expect when you are called to a meeting without coffee and what rhetorical techniques to use when giving a curtain lecture to your imaginary or existent husband. The students' enthusiasm beggared description!
Both Etymologicon and Horologicon are terrific books that will make you fall in love with the English words (in case you have not yet, fie!) and appreciate the English tongue beyond its 21st century function as a global language. A few decades ago, popular books on academic subject were frowned upon - today everyone appreciates the merits of a well researched, accurate book which is at the same time reader-friendly. Etymologicon and Horologicon are highly entertaining, informative and well-written. The vast research and the tireless persistence in reading so many dictionaries that the author has achieved are admirable. Mark Forsyth's sense of humour, so utterly British and so typically infectious, will make your cheekbones ache with grinning and laughing throughout!